Receive RemPlex news and announcements

Learn about our quarterly seminars, Global Summit, and other resources for environmental remediation professionals. As a platform to collaborate on research for environmental remediation and site stewardship—from Hanford to international sites—the RemPlex seeks to build connections among research, academia, government, and industry.
You might also like the Subsurface@PNNL newsletter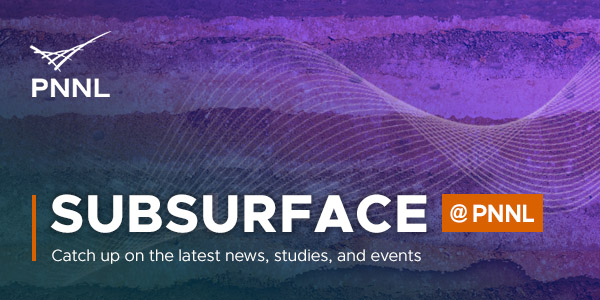 Subsurface@PNNL takes research underground, providing an in-depth understanding of natural and engineered subsurface systems. Its "science-to-solutions" approach can be applied to improve the way subsurface contaminants are remediated and isolated, legacy waste is stored and disposed of, and energy sources are accessed and extracted.
Environmental Remediation Features and Highlights
Our integrated, interdisciplinary approach to environmental remediation results in a diversity of success stories that cross multiple areas of technical expertise. See our publications page for a selection of journal articles and reports.
Contacts
Manager, Environmental Management Sector; Director, RemPlex
Laboratory Fellow, Environmental Subsurface Science; Deputy Director of Outreach, RemPlex
Advisor, Environmental Assessment; Deputy Director of Operations, RemPlex