In every human body, individual cells stand guard against threats, ready to mount a life-saving immune response at a moment's notice. But nefarious actors, emerging diseases, and world events challenge the human immune system to keep pace as they threaten new, more virulent pathogens than ever before.
Pacific Northwest National Laboratory's (PNNL's) expertise in pathogen science and detection provides critical biological research capabilities to protect human health and national security in the face of evolving biological threats. In partnership with the Department of Energy, U.S. Department of Homeland Security (DHS), and other federal agencies, our research elucidates biological signatures and deciphers immune system responses to guard against current diseases and prepare for future ills.
Pathogen science for viral diseases
PNNL researchers are working to understand the mechanisms that make some viral infections more severe than others. Our work involves deciphering pathogen infection pathways to discover key biomarkers that predict severe disease and identify effective mitigations even before a pathogen is well understood.
An increasing amount of pathogen science and detection work occurs at PNNL's Biosafety Level 3 and biocontainment facility. Combined with our core strengths in proteomics and biological threat signatures science, the Biosafety Level 3 allows PNNL to safely study pathogens directly related to human health, including the coronavirus.
Detecting bacterial friend or foe
PNNL researchers are dedicating their pathogen detection expertise to the Defense Advanced Research Projects Agency's goal to discover deadly pathogens before they strike. We leverage subject matter experts in biology, toxicology, soil science, proteomics, bioinformatics, machine learning, and data engineering to create a comprehensive detection capability to quickly distinguish pathogens in the soil.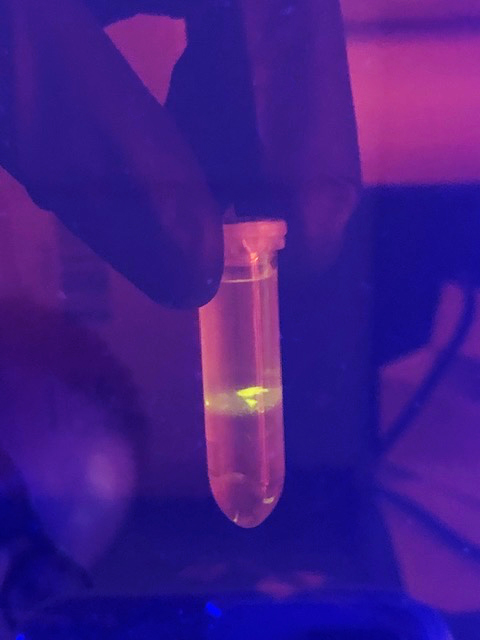 Even a few pathogens among the billions of bacteria in dirt, water, or food could cause severe disease. And faster identification among unknown species could become particularly useful as rising temperatures thaw bacteria previously frozen in ice caps for thousands of years.
Proteins gone bad
PNNL's work characterizing dangerous protein toxins contributes to the DHS's pressing need to detect toxins, prepare for their possible deployment, and mitigate their potential effects. Although all proteins are combinations of only 20 different amino acids, there are millions of individual proteins, most of which are unknown or undefined. And even tiny differences in amino acid arrangement could mean the difference between an innocuous or deadly protein.  
Because there isn't a database that identifies every peptide sequence in the millions of proteins in every organism that has ever lived, our researchers are working to create consistent statistical standards to identify harmful proteins without false positives. This protein research is part of an effort to build a legal basis for forensic proteomics, an emerging forensic method that could become as widespread and trustworthy as DNA profiling.
Natural or nefarious: experimental and computational tools to detect engineered biological systems
Biological engineering is becoming accessible, convenient, and inexpensive, with potential benefits from new vaccines and therapeutics to novel materials and improved agriculture. However, these beneficial biotechnologies could create consequences to health, the economy, or national security if misused.
PNNL's work testing engineered organisms supports Intelligence Advanced Research Projects Activity as they develop new tools and approaches to better detect and respond to the presence of engineered organisms. Our pathogen science researchers are deciphering the difference between lab-grown and wild strains of toxins, viruses, and bacteria. As part of this effort, researchers work to identify markers that could trace the provenance of engineered toxins and organisms.
Contact
Group Leader, Chemical and Biological Signatures