From atomic resolution
to 3D shape
In biology, structure guides function. From the atoms of natural products to the three-dimensional (3D) structure of large biomolecules, such as proteins, shape at every scale is important.
At Pacific Northwest National Laboratory (PNNL), scientists study molecular structures at large scales such as proteins. We work to understand how proteins detoxify environmental contaminants, how fungi degrade biomass into various components of biofuels, and how plants adapt to changing environments.
We specialize in finding the nanoscale details that make a difference. Characterizing the structure of lignin after pretreating biomass could help biorefineries reduce waste and utilize all components of plant cell walls for renewable fuel or chemicals. Insight into how proteins give tooth enamel its strength could be used to make materials for high-performance computing or energy storage. Our researchers work in regional teams to study the structures of more than 1000 proteins in different pathogens, including the novel coronavirus.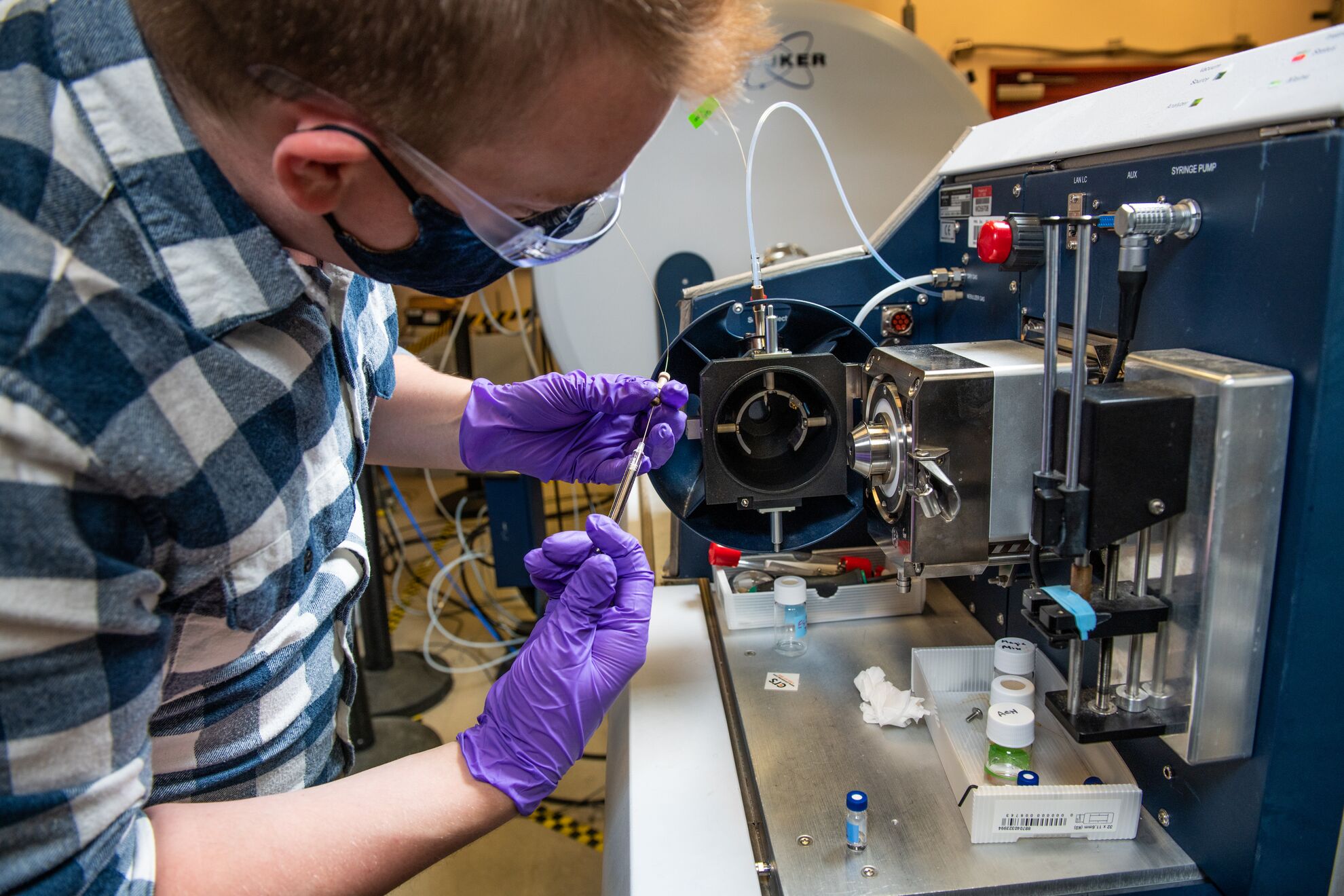 Expertise and instruments at the Environmental Molecular Sciences Laboratory, a Department of Energy Office of Science user facility located at PNNL, are critical to this work.
Atom probe tomography gives us insights into the elemental compositions of biomolecules. We use infrared nano-imaging to get chemical and nanoscale structural information of proteins in their native liquid environments.
We can determine the structure of small proteins using nuclear magnetic resonance spectroscopy. Additionally, we can determine the atomic-scale structure of larger proteins and protein complexes using high-resolution cryo-electron microscopy. We collaborate with researchers at Oregon Health & Science University to operate the Pacific Northwest Cryo-EM Center, one of three national centers for cryo-electron microscopy.
With various mass spectrometry techniques, we can study how amino acids combine to form a fully functional folded protein.
Click to view our team of experts who focus on structural biology in the Biology Division and the Environmental Molecular Sciences Division.