Molecules to probe
metabolic function
When tracking the chemical reactions that maintain life, multi-omic measurements provide a roll call of biomolecules present in cells, tissues, or microbiomes. To know which of the present company is active, however, requires a different tool. 
PNNL scientists design and build molecular probes that either characterize enzyme catalytic activity, or mimic small molecules to understand their transport, interactions, and metabolism in biosystems.
These probes bind irreversibly to specific classes of functioning proteins in cells, tissues, and live cells and microbiomes. The scientists detect the binding using mass spectrometry or fluorescent labels that enable imaging and flow cytometry. Finally, probes are being used to profile function within plants, animals, and microbes.
Our researchers have developed chemical probes to identify enzymes in soil microbiomes that break down cellulose, the component of plants desired for biofuel production, and chitin, the ingredient in soil responsible for carbon and nitrogen cycling.  
Chemical probes developed at PNNL to mimic common B vitamins help us track how these nutrients shape the composition of microbial communities in the environment.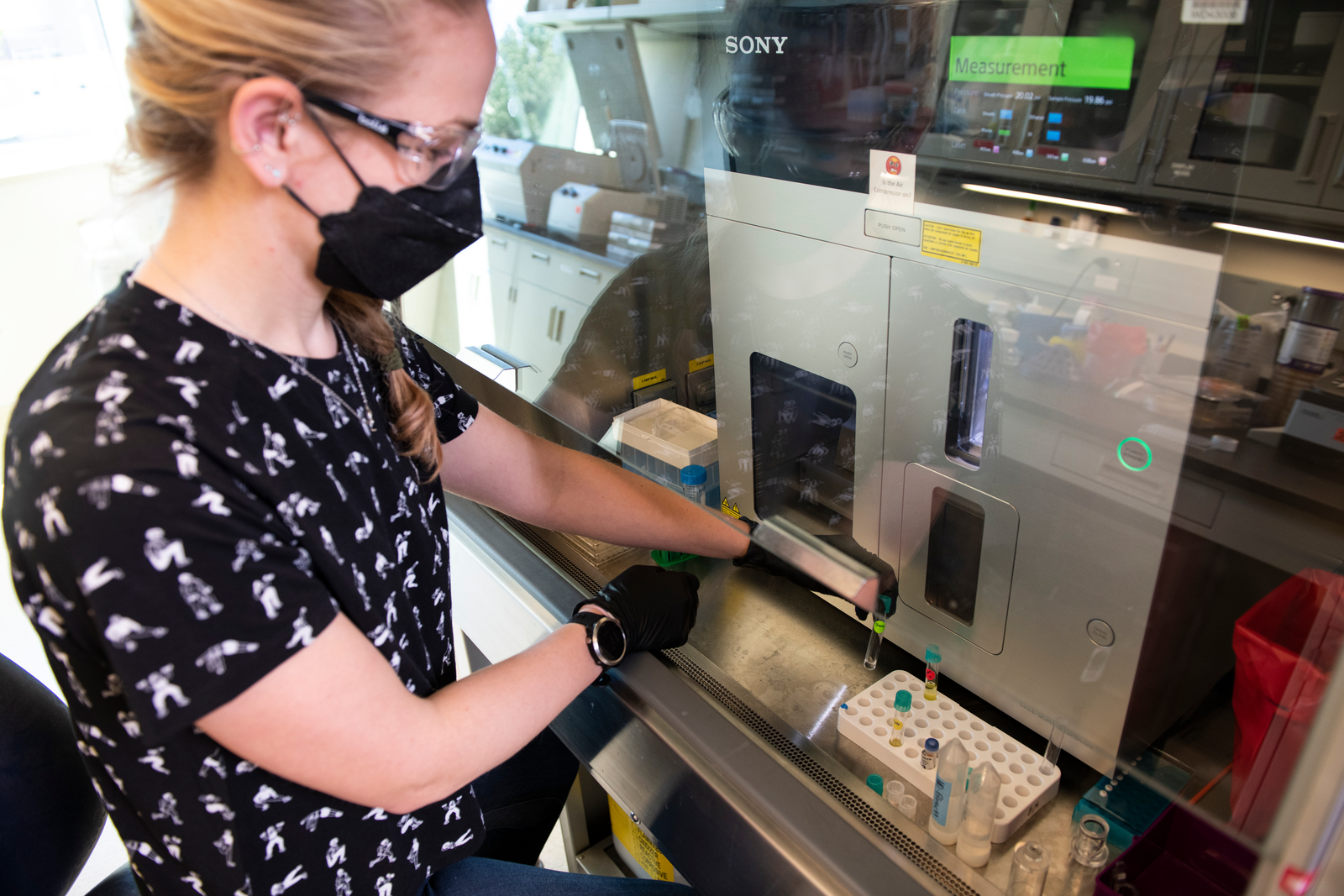 Our researchers use these probes to follow how fatty foods affect liver or lung metabolism in ways that could affect how the body processes medicine. We track how key detoxifying enzymes in liver and lung tissue also change function with age, or after exposure to environmental contaminants, illicit drugs, or dietary changes.
We also study how antibiotics affect the workings of gut microbiome, and how gut microbes could influence our body's internal clock.
Team Lead
John Melchior, john.melchior@pnnl.gov (509) 371-6948
Click to view our team of experts who focus on chemical biology research in the Biology Division.