Pumped Storage
Hydropower 
Storing grid-scale
energy with water
A fundamental challenge with the electric grid is that while we can generate large amounts of clean electricity, that amount isn't always available precisely when we need it. And, storing electricity for later use on a large, grid-wide scale is quite difficult. That's where pumped storage hydropower (PSH) plays a key role. Like a giant water battery, PSH plants store energy in the form of water to be used at later times. But unlike batteries, PSH plants can store energy at a much larger scale.
PSH works by pumping and releasing water between two reservoirs at different elevations. During times of excess power and low energy prices, water is pumped to an upper reservoir for storage. When power or grid services are needed, water is released from the upper reservoir and flows down through a turbine that generates electricity.
In the United States, PSH serves as the nation's largest form of utility-scale electricity storage. It is one of the most flexible and responsive ways to generate and store electricity, including on short notice. Because of this capability, grid operators can meet energy needs quickly during electricity fluctuations, like low wind or solar output. 
Across the United States, 43 PSH facilities have the capacity to generate and store 21 gigawatts of renewable energy.
PNNL's Role
Even though PSH is the most cost-effective form of grid energy storage currently available, new pumped storage development faces several challenges, such as its licensing and the valuation of the services it can provide. Accordingly, there has been very little new pumped storage development in the United States over the past 30 years.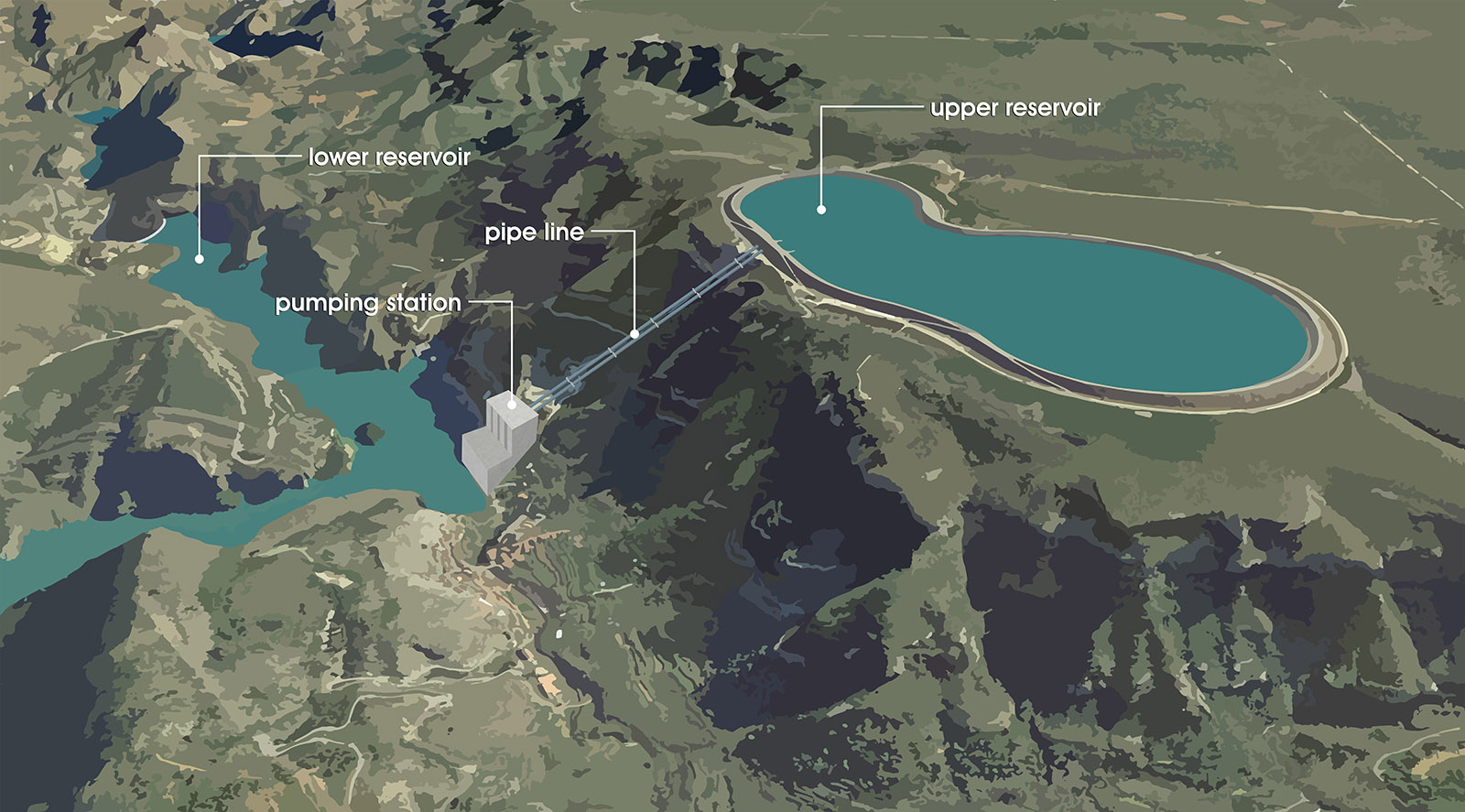 Researchers from PNNL are working on efforts and technologies to overcome these barriers and enhance the capabilities of existing and future PSH facilities. With support from the Department of Energy Water Power Technologies Office, key focus areas include reducing environmental impacts and assessing the value this renewable power source can provide. PNNL's work includes: