Exposure Science
& Pathogen Biology
Understanding and
mitigating risk
Humans and the ecosystems constantly rely on and get in contact with a vast array of chemicals and biological agents that profoundly affects their health, performance, and resiliency. 
Our researchers are leaders in the field of exposure science and pathogen biology, which seeks to understand which chemicals and pathogens we are exposed to, how we are exposed to them, how they move across human and other biological systems, and how they affect those systems.  
Through collaborations with universities and partnerships with federal agencies, we study Superfund sites across the Pacific Northwest; heat and physical stress in first responders; response to pathogens, including synthetic and natural humoral and cell-mediated immune responses, nanoparticles, pesticides, industrial compounds, and emerging illicit drugs, natural toxins of concern for national security, and previously unknown molecules in human medical samples.  
Finding the unknown

  
We are pioneers in integrating computational and analytical chemistry to speed the discovery and measurement of currently unknown compounds. Powered by high-performance computing, we develop artificial intelligence, quantum chemical, and cheminformatics tools that map new areas in the chemical space. These tools also calculate key properties of these molecules which enables their identification using common and advanced instrumentation.  
Characterizing internal exposures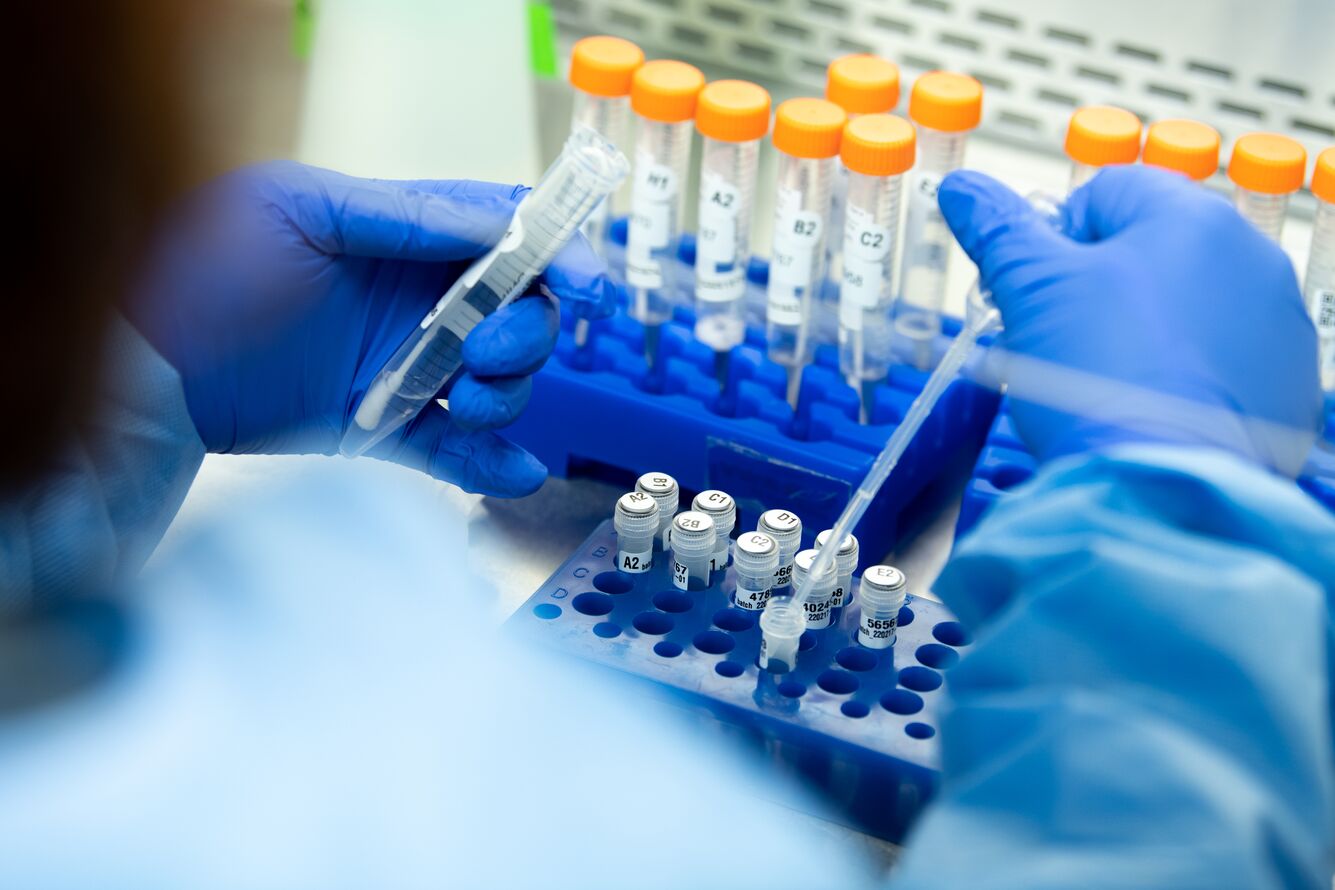 Once chemicals enter the body, various enzymes change those chemicals into metabolites, which are potentially less toxic or more bioactive than the original chemical.
We use activity-based probes to profile levels of important enzymes in various tissues allowing us to understand how chemical metabolism can change from birth to adulthood. We can also predict how much chemical you were exposed to using a simple saliva test coupled with computational models and sensors capable of detecting chemicals present in minute amounts. 
Once pathogens, viruses, bacteria, and parasites, enter the body, the various immune system-related lines of defense are activated, and understanding these mechanistic changes can aid in building better diagnostics, prognostics, and therapeutics. We employ state-of-the-art technology, including high-resolution mass spectrometry, cryo, electron, and confocal microscopy, whole genome sequencing, single-cell proteomics, chip-based human model systems, fluorescence activated cell sorting, and advanced bioinformatics and statistics.
Modeling potency and exposure effects
Our researchers are also moving beyond measuring exposure effects to predicting them. To do this, we use fundamental toxicology measurements to construct computational models that accurately predict the amount of exposure across time where it matters most—in cells, tissues, and organisms of interest. Linking cellular concentrations with predicted potency measures allows us to rapidly shift focus from measuring exposure to predicting effects on human health.  
Click to view our team of experts who focus on exposure science in the Biology Division at Pacific Northwest National Laboratory.