Batteries and so much more
Stay connected with our research, highlights, and accomplishments with the monthly PNNL Energy Storage Newsletter. Learn more here.
Whether it's helping electric vehicles go farther on a charge or moving electricity in and out of the power grid, next-generation energy storage technologies will keep our world moving forward. Over the last several decades, PNNL has seized the energy storage challenge and, in collaboration with stakeholders and research partners, is creating the next-generation energy storage solutions needed to help meet the country's strategic goals.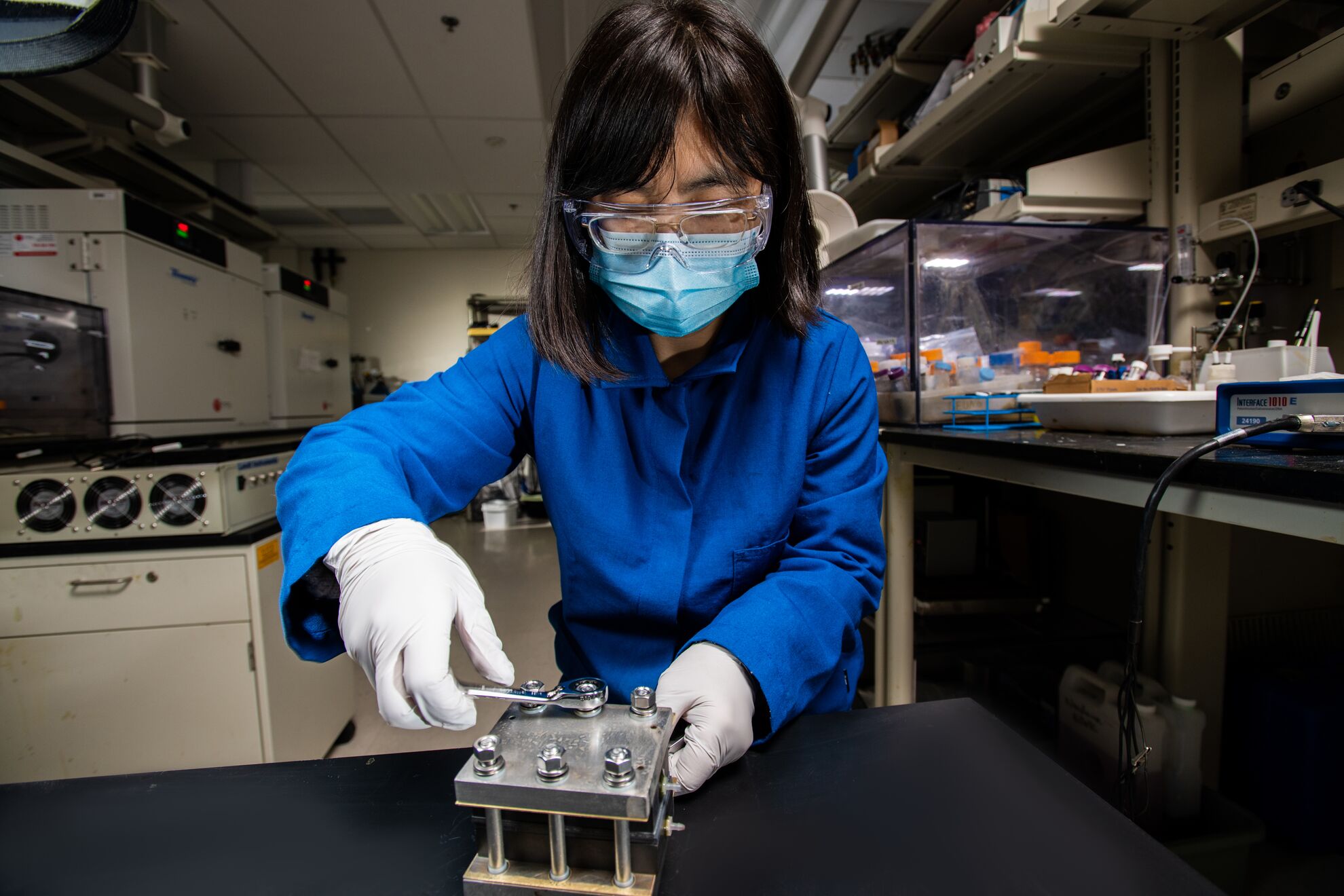 Advanced energy storage technologies that deliver better performance and duration at lower costs are key to creating a cleaner, more reliable, and resilient electric power grid and all the benefits that clean, abundant energy provides to our country, including a decarbonized transportation sector. PNNL is distinguished in energy storage research and development by its capabilities to:
Validate emerging technologies—not just at the laboratory level, but at scales that are relevant to end users and that instill confidence for industrial developers.
Accelerate new technology discovery and development based on strong scientific foundations in materials, power systems, and artificial intelligence and machine learning.
Collaborate with researchers in academia and at other national laboratories, as well as with end users, manufacturers, regulators, and governmental agencies, to develop and launch promising energy storage technologies on a path to deployment.
Educate the next generation workforce by providing standardized training and development -  from skilled labor to first responders and safety officials, to utility planners and regulators.
At PNNL, we connect cutting-edge fundamental scientists with end-use domain experts to discover and develop new energy storage technologies that can support a future decarbonized world, including a clean, resilient electric grid. PNNL is building the Grid Storage Launchpad, an innovation and testing facility to accelerate development, validation, and commercial readiness of storage systems for the power grid.
For transportation applications, we collaborate with researchers across the country on large energy storage initiatives. We lead national programs like the Battery 500 Consortium to improve energy storage for electric vehicles. The goal is to more than double the energy output per mass compared to existing batteries.
Scientific foundations and technology development
Our science focuses on how atoms, molecules, and materials function across spatial and temporal scales to improve electrode and electrolyte design for batteries. Beyond batteries, we also study ways to better store energy in chemical bonds.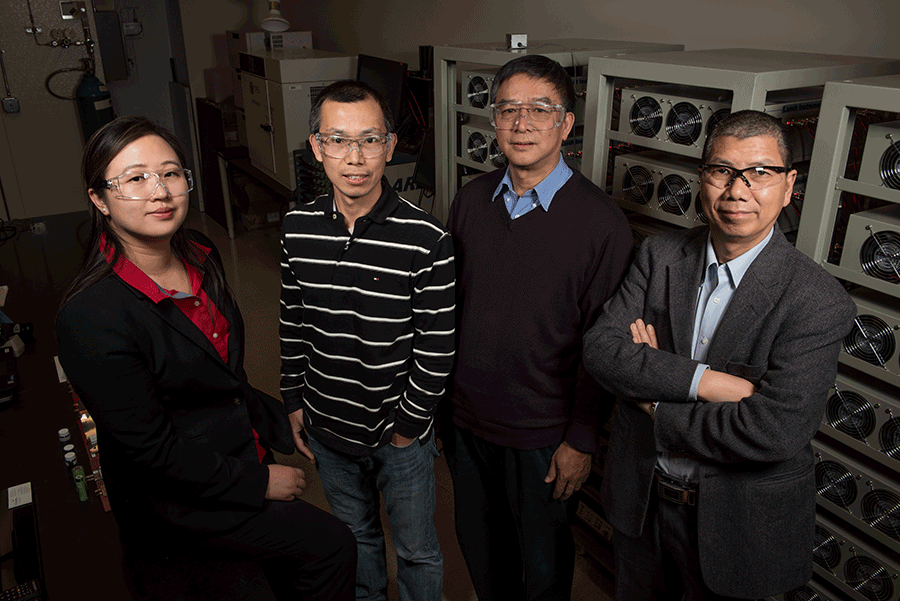 PNNL's energy storage experts are leading the nation's battery research and development agenda. They include highly cited researchers whose research ranks in the top one percent of those most cited in the field. Our team works on game-changing approaches to a host of technologies that are part of the U.S. Department of Energy's Energy Storage Grand Challenge, ranging from electrochemical storage technologies like batteries to mechanical storage systems such as pumped hydropower, as well as chemical storage systems such as hydrogen. Additionally, PNNL's research enables buildings and other grid assets to provide storage-like services.
Our understanding of the power grid guides research into flexible generation that provides operators more options to balance the grid. Our experts in advanced building controls are helping buildings become part of the energy storage solution, enabling homes and buildings to flex and adjust their loads automatically.
Implementation and deployment
PNNL research provides a clear understanding of the technology needs for integrating energy storage into the grid. We work with utilities and industry to assess the optimal role for energy storage installations under local operational and market conditions. Our research teams support field deployments where we work with stakeholders to characterize the value, understand usage and controls, and generally improve the benefits that energy storage systems provide to the grid. These data, provided to all stakeholders, assure that research development and deployment is working toward a cleaner power future for America.
Understanding the benefits of the wide variety of storage technologies and developing the critical advancements required to bring down the cost of energy storage will help integrate renewable power sources such as wind, solar, and marine energy…and energize a modern, flexible, and resilient power grid.
Contacts
Chief Science and Technology Officer
Director, Grid Storage Launchpad; Strategic Advisor, Energy Storage, Energy and Environment Directorate at Pacific Northwest National Laboratory
Battelle Fellow, Materials Scientist