Environmental Performance
of Hydropower
Advancing hydropower through
research and innovation
Hydropower generates nearly 6.6 percent of the nation's electricity. That power can come with a price on ecosystems affected by hydropower development and operations.
At PNNL, researchers investigate monitoring and measurement strategies to minimize the impacts from hydropower on fish and wildlife. Through research, technology development, and collaborative partnerships, PNNL works to maximize environmental sustainability for existing and new hydropower facilities.
Fish passage
PNNL experts in the fields of biology, population dynamics, behavior, data analytics, modeling, engineering, and communications are helping the hydropower industry find solutions for fish passage. Mitigating fish passage around hydraulic structures is important for hydropower operations along the Columbia River, across the United States, and around the world.
PNNL's research has resulted in improvements to fish ladders and other transport systems that help fish move safely upstream and downstream. Part of this work involves studying the behavior of fish and aquatic species around dams.
For this research, PNNL developed a suite of fish and wildlife tracking technologies and software with a wide range of capabilities and commercial applications. Since 2005, more than 100,000 fish across the United States, Australia, Brazil, and East Asian countries have been tracked and studied with tags from this suite of technologies. Data from the technologies provide a better understanding of the impacts of dams and climate change on fish. This knowledge helps improve decision making about designs of turbines and other structures related to permitting and environmental reporting.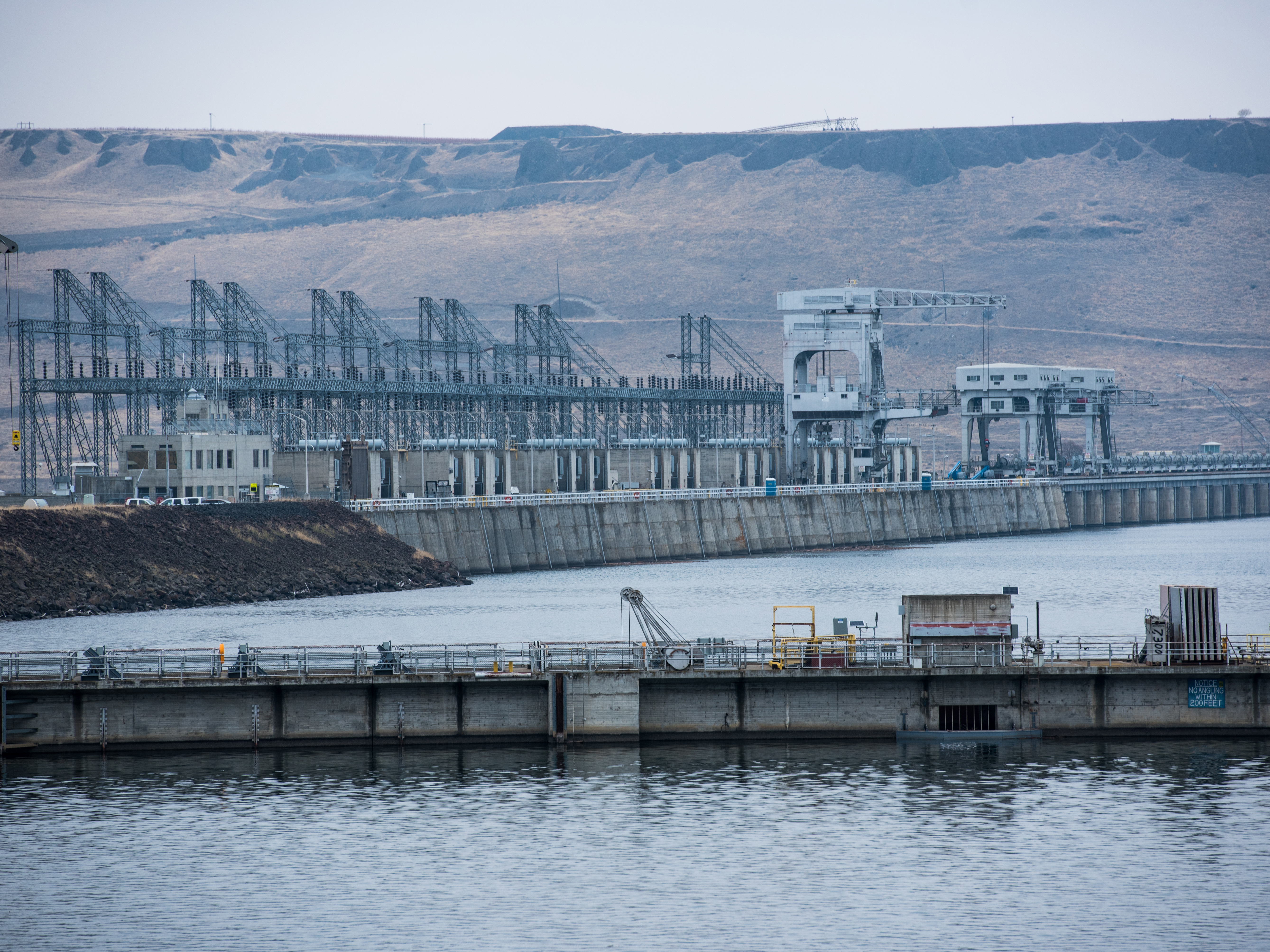 Turbine evaluations and design
PNNL developed two toolsets, the Biological Performance Assessment Toolset (BioPA) and the Hydropower Biological Evaluation Toolset (HBET), to predict risks to fish and subsequently improve turbine design to support fish passage. The toolsets allow the industry to identify improvements that can also result in cost savings by detecting issues early. HBET relates data collected by Sensor Fish to biological response models for downstream fish passage at hydropower facilities. PNNL's patented Sensor Fish is a small autonomous sensor package that can be deployed in laboratory and field environment to correlate to what real fish may experience during downstream passage.
The U.S. Department of Energy's Water Power Technologies Office's HydroPASSAGE project provides BioPA, HBET, and Sensor Fish to evaluate the impacts of different hydropower turbine designs and operation schemes for fish species of concern. HydroPASSAGE is a research and development collaboration between engineers and biologists from PNNL and Oak Ridge National Laboratory that is finding solutions to improve downstream fish passage conditions through turbines and other hydropower structures.
Regulatory expertise
PNNL researchers lead efforts in a variety of projects to identify potential environmental impacts related to hydropower and pumped-storage hydropower (PSH).
PNNL has worked with the U.S. Army Corps of Engineers, U.S. Bureau of Reclamation, and Bonneville Power Administration to develop an environmental impact statement to manage the Columbia River system.
The river system is made up of 14 federal dam and reservoir projects in Idaho, Montana, Oregon, and Washington. The statement was developed in accordance with the National Environmental Policy Act that reviews potential environmental effects and evaluates impacts to resources.
Researchers also have identified how to avoid, minimize, and mitigate the environmental impacts of PSH projects. PSH is a type of energy storage that pumps and releases water between two reservoirs at different elevations to store water and generate electricity. In the United States, all operational PSH projects are open loop, which means they are continuously connected to naturally flowing water.