World-class facilities and equipment at Pacific Northwest National Laboratory (PNNL) allow our team of experts to innovate at speeds never thought possible. When a sponsor presents a unique problem, usually they need a quick solution. Our team can take that idea to a physical prototype in hours. Using our process allows hardware solutions to be updated at the speeds approaching that of software.
Technology is always moving faster. These advances improve the speed, quality, and capability of the devices we use in our everyday world. However, these same advances also enable our adversaries and the threats our sponsors face evolve at the same rapid pace. Our teams respond to emerging threats at the speed of technological change.
At PNNL, we value the ability to put working hardware into the field. Previously, developing hardware both required a significant amount of time and necessitated losing control of the designs by sending the design files to off-site, third-party companies to fabricate. Now, we can make sure designs stay safe by keeping them in-house, we can create custom designs for specific applications, and can rapidly iterate with teams for unique environments.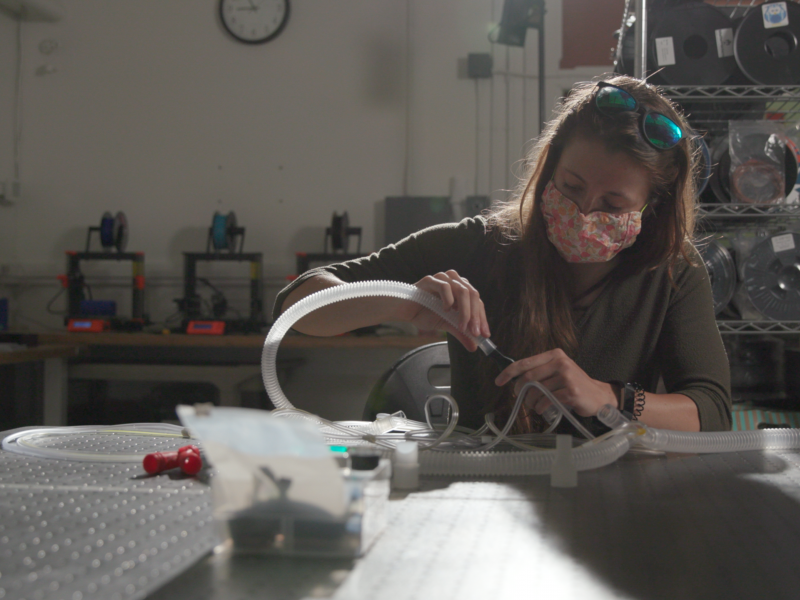 Our sponsors' needs are ingrained in our team. We encourage tighter integration between teams and our engineers, meeting needs more quickly. Iterations are faster and focused, ultimately allowing for faster field deployments. Using this process, our team also quickly responds to change. As needs and threats change and evolve, prototypes can change and evolve just as quickly. We have years of experience delivering custom hardware to the complex environments of our sponsors. Now, with this new technology, we enable the delivery of fast and robust solutions. This guarantees prototypes are what teams need before they go into the field, makes sure they work ahead of time, and allows teams to get prototypes into the field before opportunities go away.