December 19, 2022
Staff Accomplishment
Cross-Field Researchers are Superheroes of 2022 Highly Cited List
19 PNNL researchers were named in this year's list with more than 600,000 citations among them
Clarivate recently released the list of Highly Cited Researchers for 2022. Highly cited researchers demonstrate significant and broad influence in their field of research, which is reflected in their publication of multiple highly cited papers over the last decade.
The list this year includes multiple entries for PNNL—including work by three joint-appointees and 17 PNNL primary affiliated researchers. Two individuals on the list qualified in multiple fields. The list of highly cited researchers is drawn from the highly cited papers that rank in the top 1 percent by citations for field and publication year in the Web of Science citation index over the past decade. The list also identifies the research institutions and regions where they are based.
Cross-field researchers lead the way
Cross-Field researchers lead the way this year, with 11 entries, and Materials Science follows with four entries. Cross-Field researchers qualify for selection based on the sum of their highly cited papers and citations that meets a normalized threshold equivalent to selection in any field, whereas those named in multiple fields qualify outright in each field.
The highly cited researchers list uses both quantitative and qualitative analysis to identify individuals from across the globe who have demonstrated significant and broad influence in their chosen field or fields of research.
Determining who's who
The methodology that determines the "who's who" of influential researchers draws on the data and analysis performed by bibliometric experts and data scientists at the Institute for Scientific Information at Clarivate.
David Pendlebury, head of Research Analysis at the Institute for Scientific Information at Clarivate said, "Research fuels the race for knowledge and it is important that nations and institutions celebrate the individuals who drive the wheel of innovation. The highly cited researchers list identifies and celebrates exceptional individual researchers at Pacific Northwest National Laboratory who are having a significant impact on the research community as evidenced by the rate at which their work is being cited by their peers. These individuals are helping to transform human ingenuity into our world's greatest breakthroughs – and it is an honor to celebrate their achievements."
Meet the researchers
Shannon W. Boettcher—Cross-Field researcher and joint appointee with PNNL and the University of Oregon
Katherine V. Calvin—Cross-Field
Mark H. Engelhard—Cross-Field
Janet K. Jansson—Microbiology
Page Kyle—Cross-Field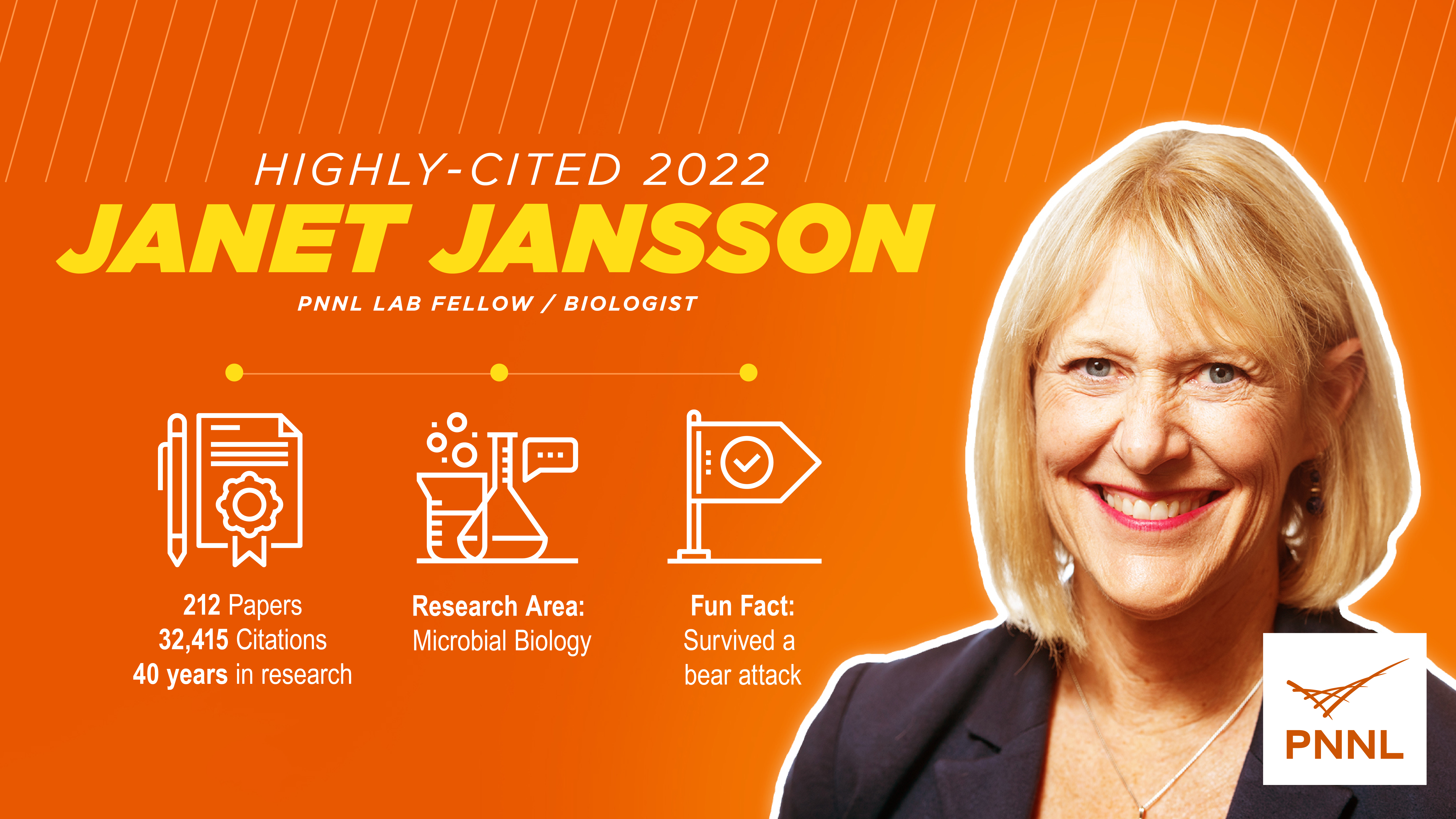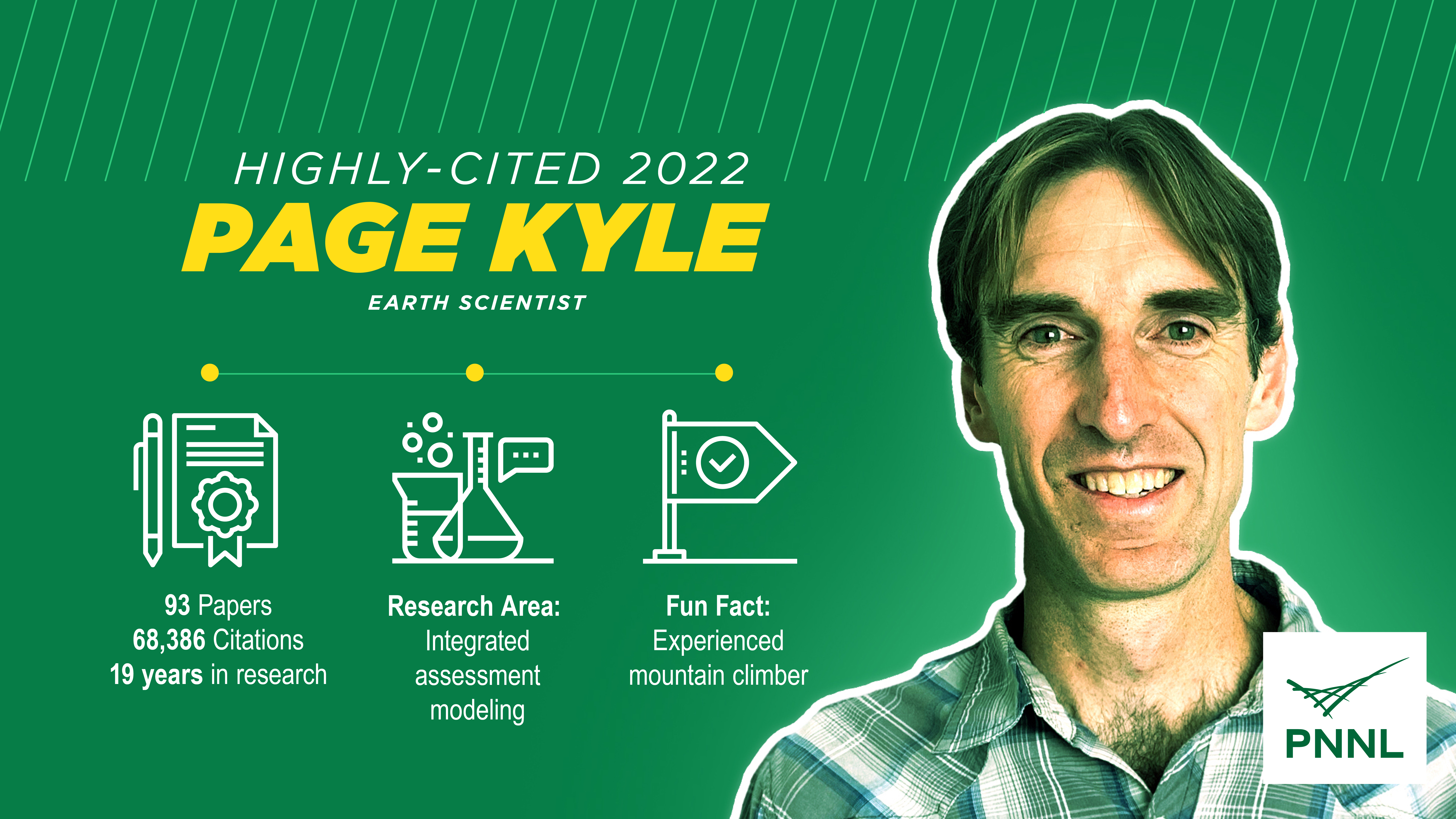 Yuehe Lin—Chemistry
Jun Liu—Engineering, Materials Science expert and joint appointee with PNNL and the University of Washington
Nate G. McDowell—Plant and Animal Science
Zimin Nie—Cross-Field
Brian C. O'Neill—Cross-Field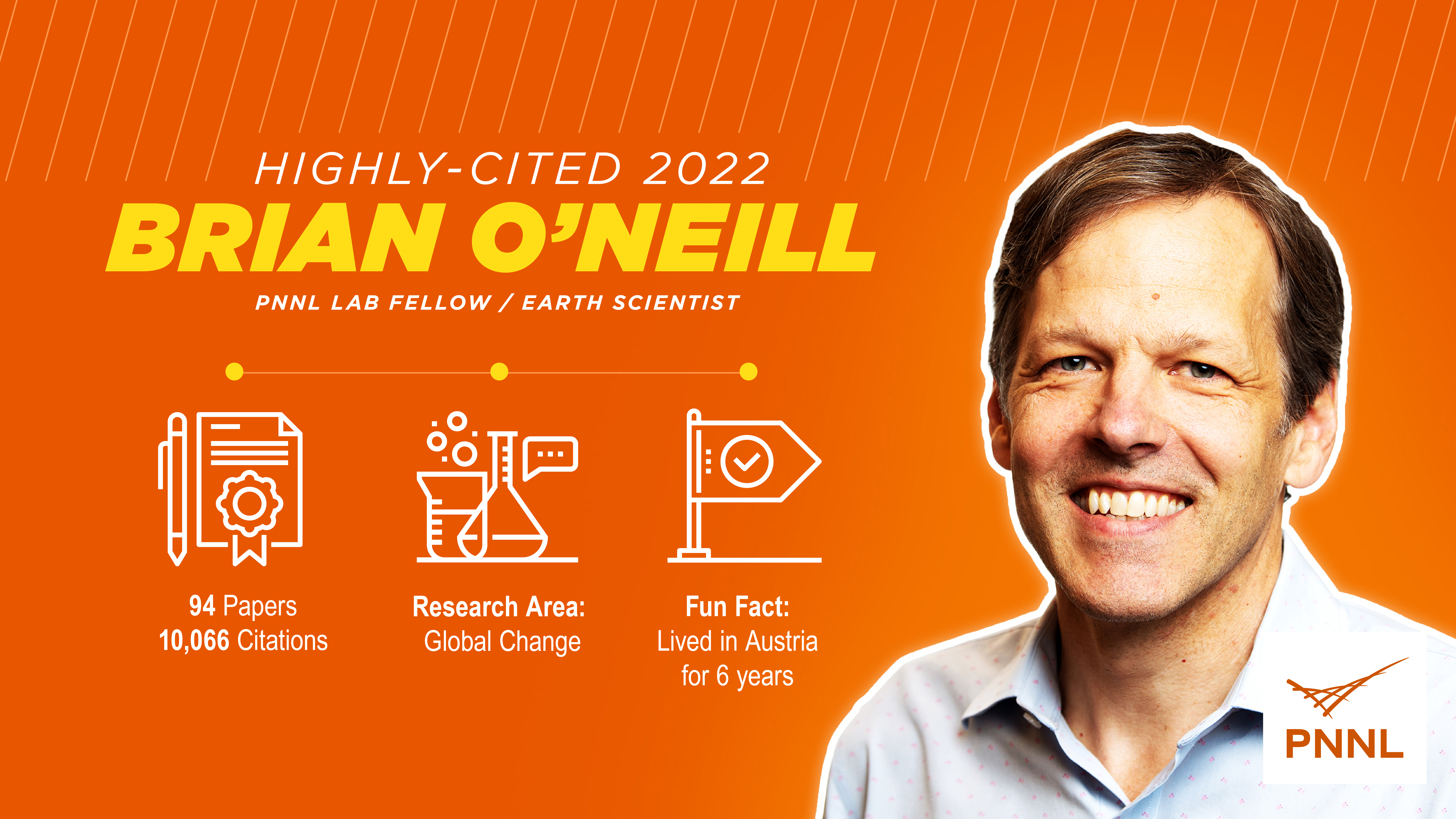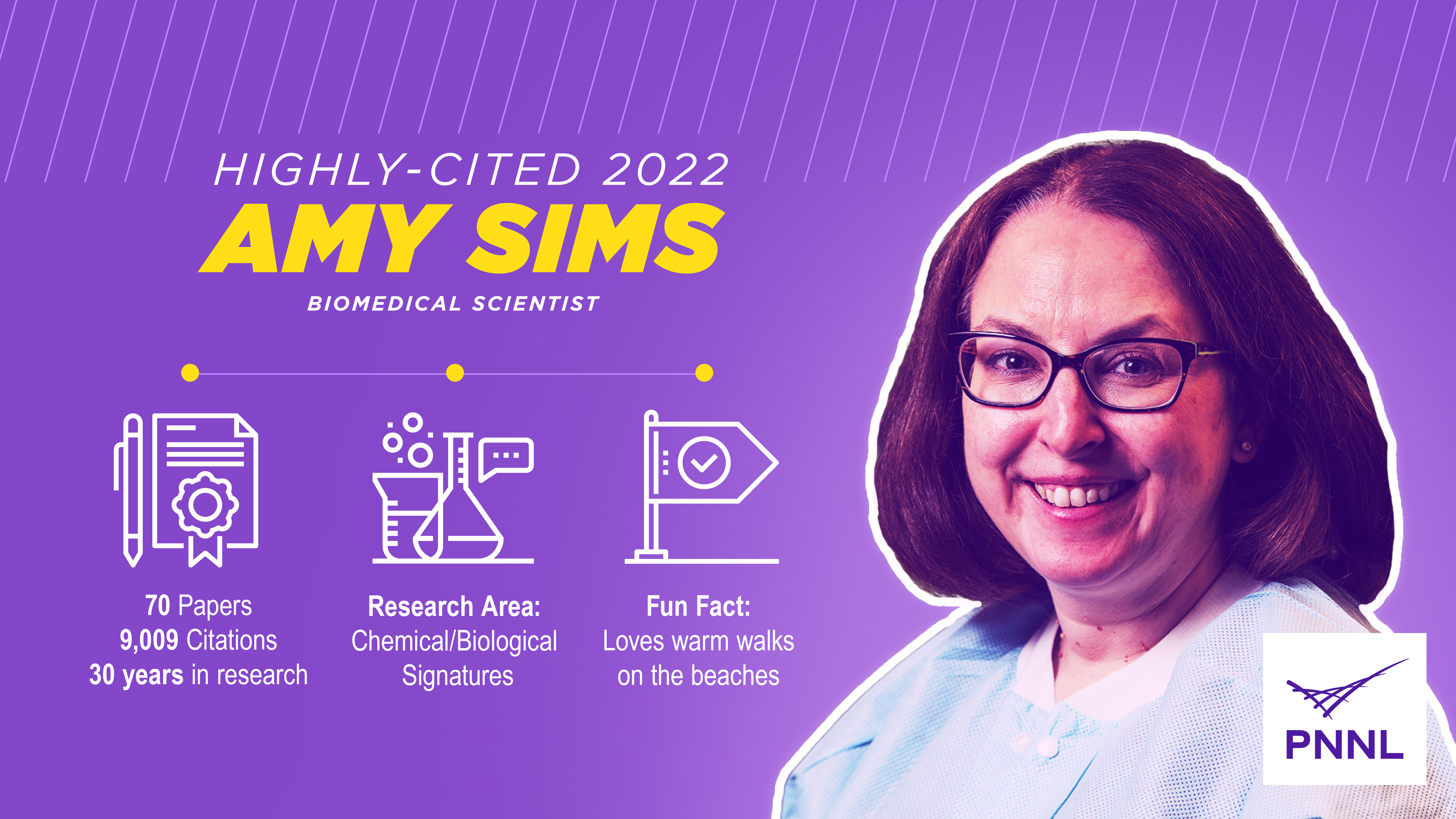 Yuyan Shao—Cross-Field
Amy Sims—Cross-Field
Steven J. Smith—Geosciences
James C. Stegen—Cross-Field; earth science expert and joint appointee with PNNL and Washington State University, School of Environment
Chongmin Wang—Materials Science
Jie Xiao—Materials Science expert and joint appointee with PNNL and the University of Washington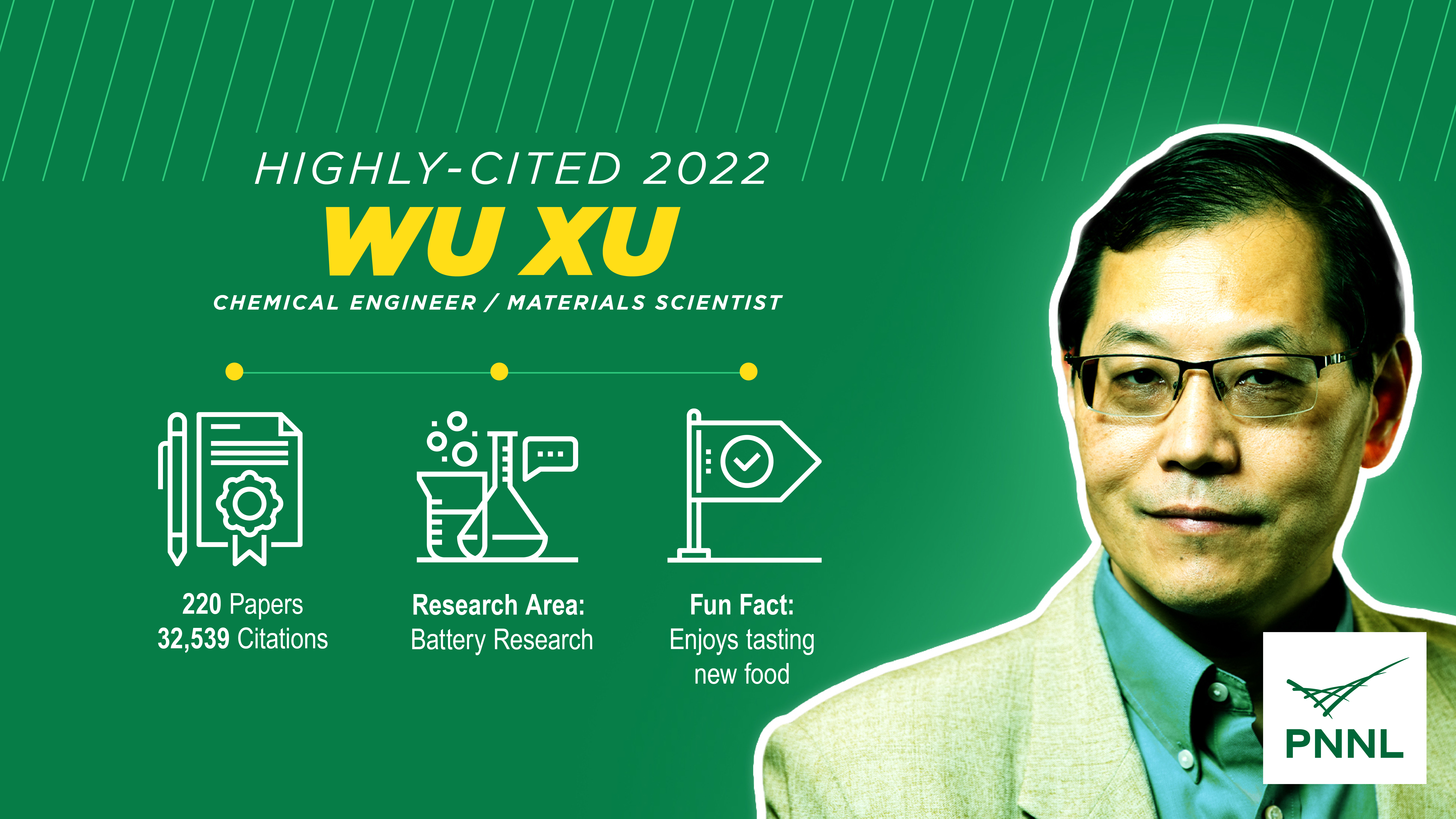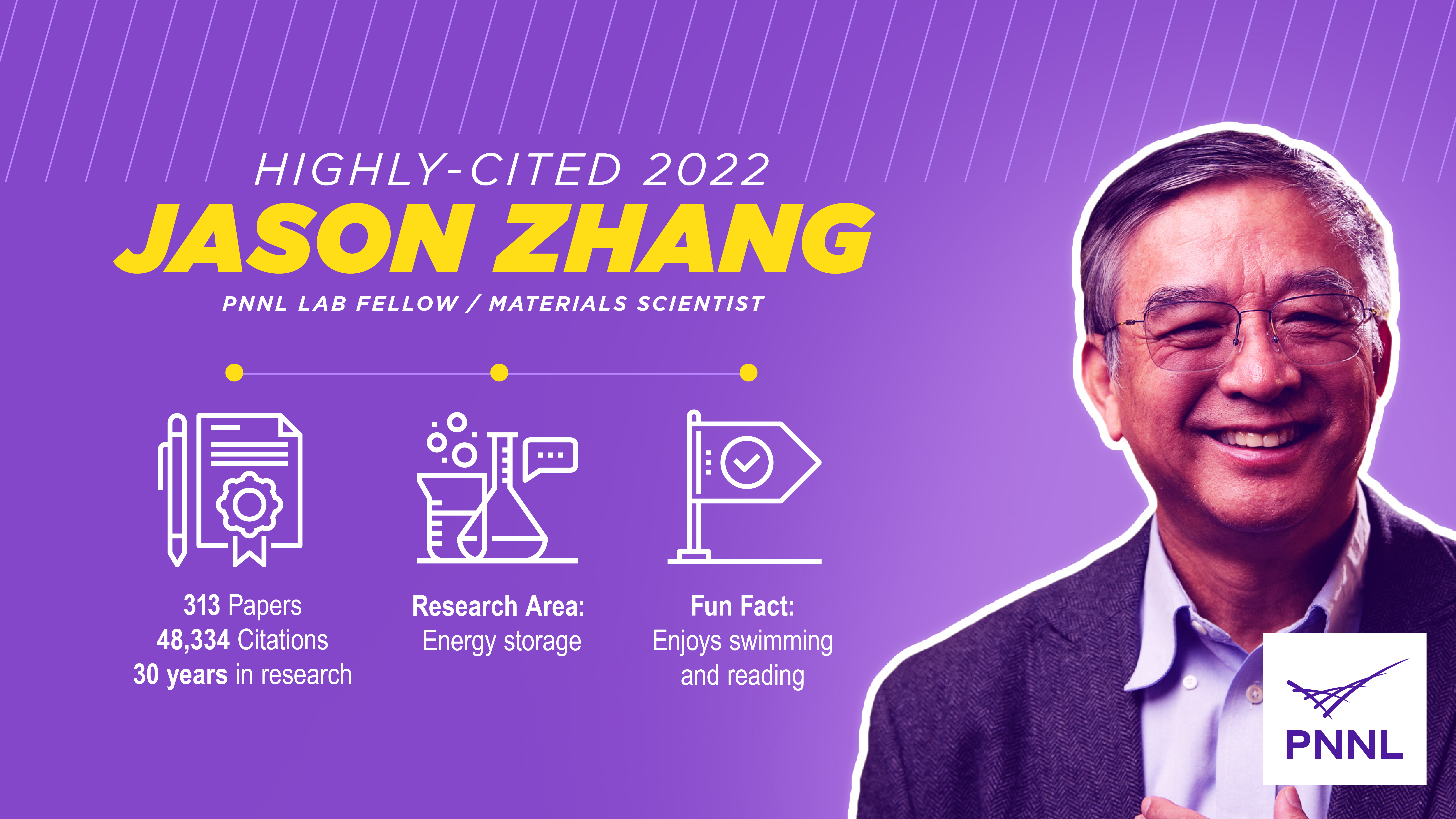 Wu Xu—Cross-Field
Jason Zhang—Engineering and Materials Science
Published: December 19, 2022