The Salish Sea Model was motivated by a long-term vision to build and provide a predictive, quantitative coastal ocean modeling tool to support activities within the Puget Sound and Georgia Basin. Our products support a growing community of scientists, engineers, planners, water-quality managers, and land-use managers who are dedicated to sustainable practices and the protection of our valuable coastline and marine ecosystem. Our experienced team is capable of addressing a continuum of topics including pollution control, habitat restoration, sea level rise, and climate change.
PNNL Project Team
TARANG KHANGAONKAR, PH.D, P.E. (PROGRAM MANAGER)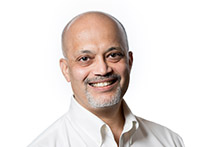 Tarang Khangaonkar is a Principal Program Manager specializing in Coastal Ocean Modeling at PNNL's Marine Sciences Laboratory. He provides senior leadership on numerical modeling studies related to estuarine hydrodynamics, water quality, sediment transport, and fate and transport analysis. He has over 30 years of experience with various types of models capable of circulation, and water quality kinetics and has been involved with a number of water quality pollution management studies. 
ADI NUGRAHA, PH.D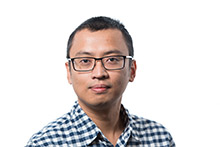 Adi Nugraha is an ocean modeling expert and key developer for the Salish Sea hydrodynamic and transport model. He has long term experience in oceanographic data analysis, signal processing and parameter identification. Dr. Nugraha has also involved in several projects related to data measurements and real-time monitoring of water quality and oceanographic parameters.
LAKSHITHA PREMATHILAKE, PH.D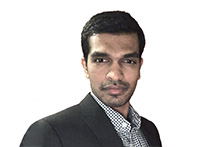 Lakshitha Premathilake recently joined PNNL's Salish Sea model development team as a post-doctoral researcher to conduct research and model development related to: marine hydrodynamics, ocean outfalls, pollutant transport, marine biogeochemistry, data driven ecological modeling, and toxics transport in Salish Sea.
JONATHAN WHITING, P.E.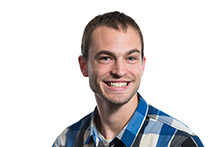 Jonathan Whiting is a researcher in PNNL's Coastal Sciences Division. He is is civil engineer by training and his work spans a variety of projects including online database development, oil spill trajectory modeling, optimization programming in support of carbon capture technologies, analysis of the environmental effects of marine renewable energy, numerical modeling for ecological restoration, and smart data analytics.
LYSEL GARAVELLI, PH.D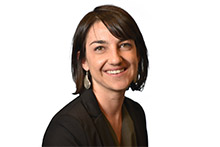 Lysel Garavelli is a research scientists in PNNL's Ecology Group. Her research focuses on the development of monitoring and modeling techniques to study the larval connectivity and population dynamics of marine and freshwater species and how it relates to their management and conservation. She is particularly interested in understanding the effects of anthropogenic factors on the environment such as fisheries and renewable energy.
TAIPING WANG, PH.D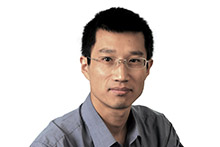 Taiping Wang is a research scientist with a deep background in oceanography. His work spans both scientific and applied research using a variety of modeling tools, focusing most recently on watershed hydrology, modeling, marine renewable energy characterization and nutrient cycling.  
ZHAOQING YANG, PH.D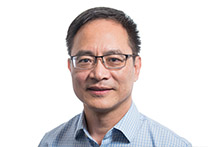 Zhaoqing Yang is a Chief Scientist for coastal modeling at PNNL and a Distinguished Faculty Fellow in the Department of Civil and Environmental Engineering at the University of Washington. His research covers broad areas using state-of-the-art numerical models, including: marine renewable energy, coastal hydrodynamic and transport processes and their responses to climate change and disturbances, storm surge and coastal flooding, and carbon cycling in coastal wetlands.
WENWEI XU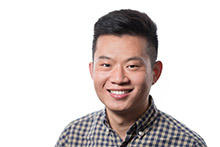 Wenwei Xu is a Data Scientist who is passionate about the numerical and statistical modeling of the earth's environment. His research topics including coastal modeling, tropical cyclones, hydrology, and computer vision.
Collaborators
WASHINGTON STATE DEPARTMENT OF ECOLOGY
U.S. ENVIRONMENTAL PROTECTION AGENCY
Past Collaborators 
Taeyun Kim (2009-2011)
Wen Long (2012-2017)
Laura Bianucci (2014-2017)
Brandon Sackmann (2009-2012)