Defining the Release Location

Release locations can be defined by selecting the name of a pre-established release location form the pull down menu provided on the main menu. For a more detailed characterization of the release location (such as a specific building, location on a building, or transportation accident site) the user can access the Identify Site Location tool by selecting "Other" (the bottom option) on the release location pull down list. Using Identify Site Location tool, the user can zoom in on the map display and use their mouse to select the exact release location. This selected release location is then saved using the name designated by the user.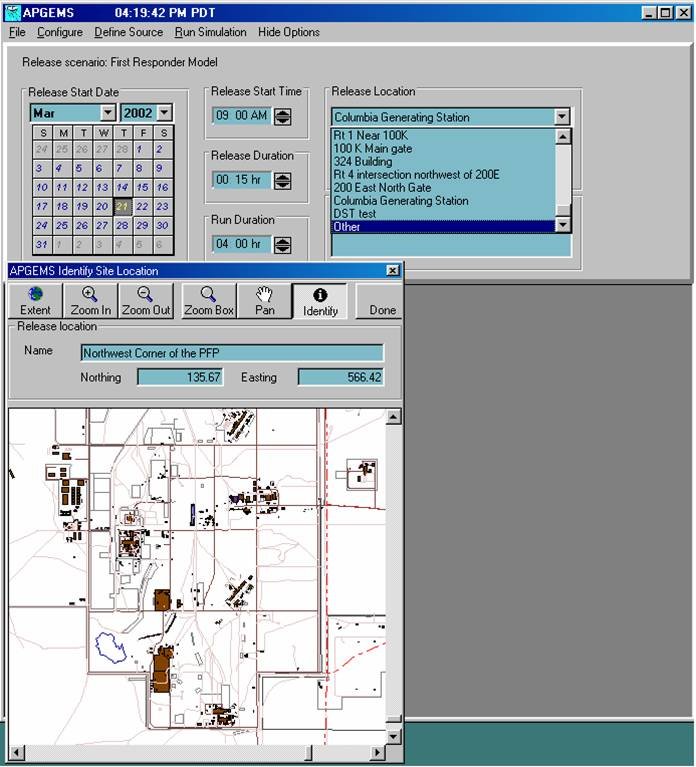 The Identity Site Location tool allows the user to zoom in on a map to pinpoint the release location. A release location can be set to within several meters of its exact location.