Unique Building Identification (UBID) technology, developed by Pacific Northwest National Laboratory (PNNL) pinpoints the exact physical location and extent of space that a building occupies. This knowledge makes it possible to gather and study accurate, reliable information about a building and its spatial characteristics.
Traditional street addresses work for mail delivery but not necessarily for identifying precise building locations and footprints. A corner building, for example, could have two addresses—one for each street. Or a large building perhaps spans multiple addresses, but only one is shown in public records. This locational ambiguity, particularly in today's data-rich environment, makes it difficult to accurately associate various types of data, such as energy use, to a specific building.
PNNL continues to develop UBID, which is an open-source software project. The technology has shown that it can resolve anomalies associated with traditional location methods and help harness data to benefit buildings and their operation. Originally designed to assess energy benchmarking characteristics in buildings, the technology's general-purpose nature has garnered interest from other fields.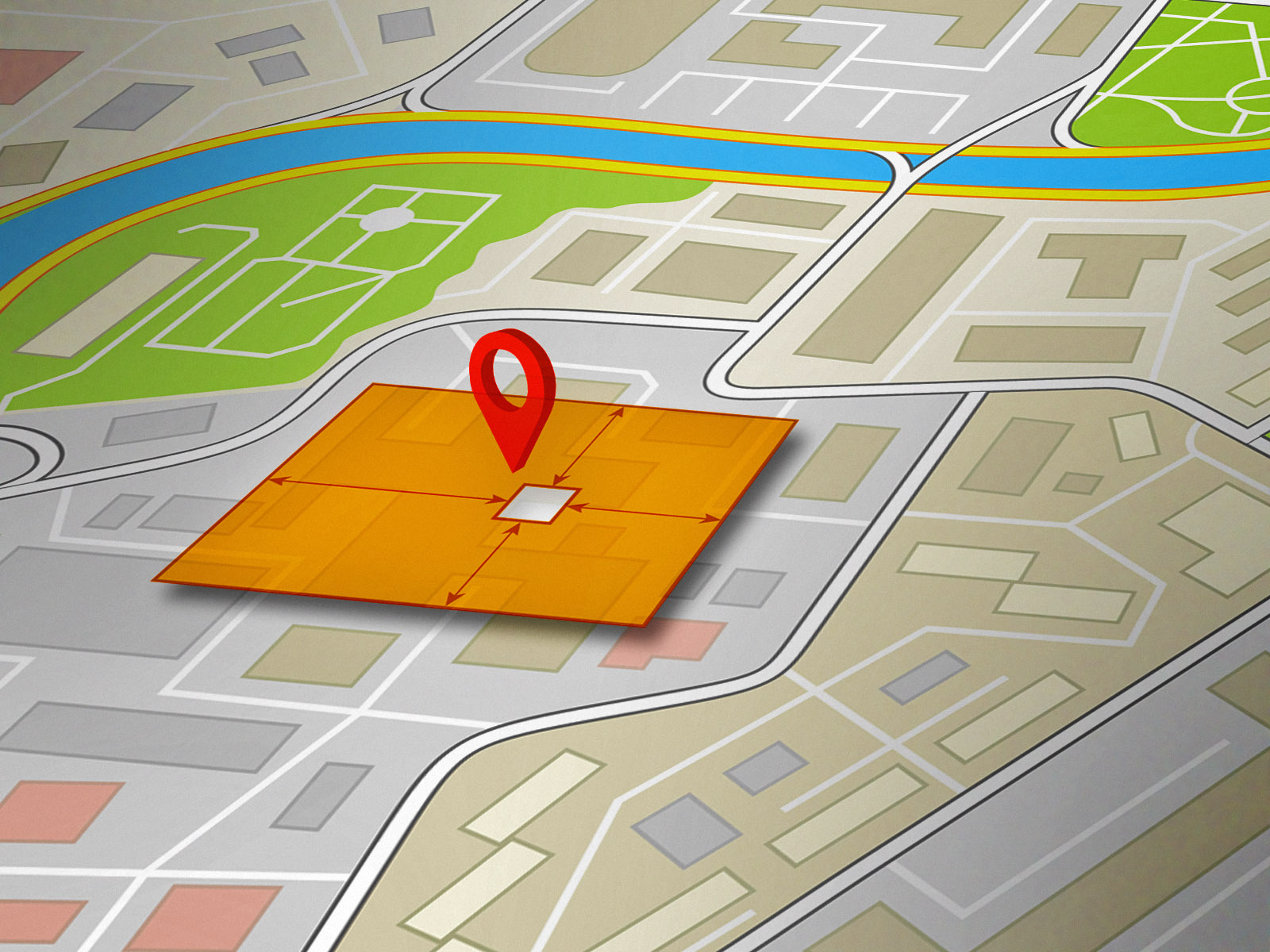 How UBID works
For a building, land parcel, or any other two-dimensional footprint, UBID assigns a code string of letters and numbers based on an open-source grid reference system, specifically the Open Location Code (OLC) created by Google Zürich. UBID employs OLC to locate the center of mass of a shape—a building—and then uses the center to compute the north, east, south, and west extents. The code strings reflect these boundaries and can be read and written by UBID users. The strings naturally scale down to parts of buildings and assets within buildings, but also scale up to groups of buildings, such as campuses, and even the entire surface of the Earth.
UBID-derived building information is designed for easy overlay on publicly available, web-based mapping platforms and enables fast and accurate spatial matching with minimal computational resources. The UBID technology runs on any computer operating system and is available in multiple programming languages.
PNNL and the U.S. Department of Energy's Building Technologies Office support the ongoing development of the technology, future pilot testing in real-world settings, and commercialization. These efforts include collaboration with state and local governments, commercial and residential building data aggregators, property owners, and product and service providers.
Benefited parties
City agencies, commercial real estate, and others track large sets of building data. City agencies across the United States developed local building identification numbering systems primarily for tax properties and building permits, but these local systems are inadequate for the rising needs of connecting building attributes to data points across a variety of sources.
A unique identification system for buildings provides a standardized framework under which a unifying field is used to match building data from various sources to a single object. It will facilitate data management and sharing by reducing the risk of mismatching or duplicating building data, and it will ease the burden of data exchange.
City departments will be able to jointly track building information for multiple governmentally related functions. Washington, DC recently added UBIDs to its Open Data DC data set.
Commercial real estate will better leverage various data sources to evaluate and manage their building assets.
Emergency response, such as that from police and fire departments, will react in less time during emergencies.
National security agencies will immediately identify critical buildings, such as schools and hospitals.
Building Energy Data Analysis (BEDA) Accelerator
The U.S. Department of Energy (DOE) initiated the BEDA Accelerator, which ran from 2018 to 2020, to facilitate adoption of UBID. For more information, please visit the Building Energy Data Analysis site.
Participate & contact us
We welcome anyone passionate about buildings or data to attend our web conferences, participate in our workshops, and join our discussions. Simply send us an email at BuildingID@pnnl.gov and let us know how you'd like to be involved.
Scroll down to the bottom of the page for a list of downloadable resources.