Marine Energy Predictive Modeling
 
An important component of the Triton Field Trials (TFiT) work involves reviewing models used in conjunction with monitoring to improve environmental assessment of  marine energy projects. The team conducted an extensive review of the types of predictive models that exist or could be developed for evaluating marine energy environmental stressors. The review examines how models and environmental monitoring are intertwined, and how they can be used symbiotically to improve one another. The team reviewed models in six categories of stressors related to tidal, wave, and ocean current energy devices, including:    
displacement of marine animals, and    

changes to oceanographic systems.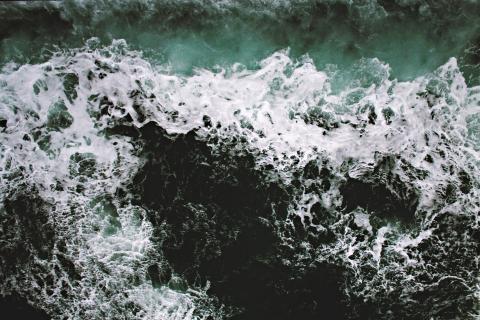 The Review of Available Models for Environmental Effects of Marine Renewable Energy report discusses how predictive models can help the determine the industry's monitoring needs and estimate the magnitude of potential environmental impacts. The report highlights existing marine energy models and describes the data used to inform them, how they have been applied and adapted, and how monitoring can support future models.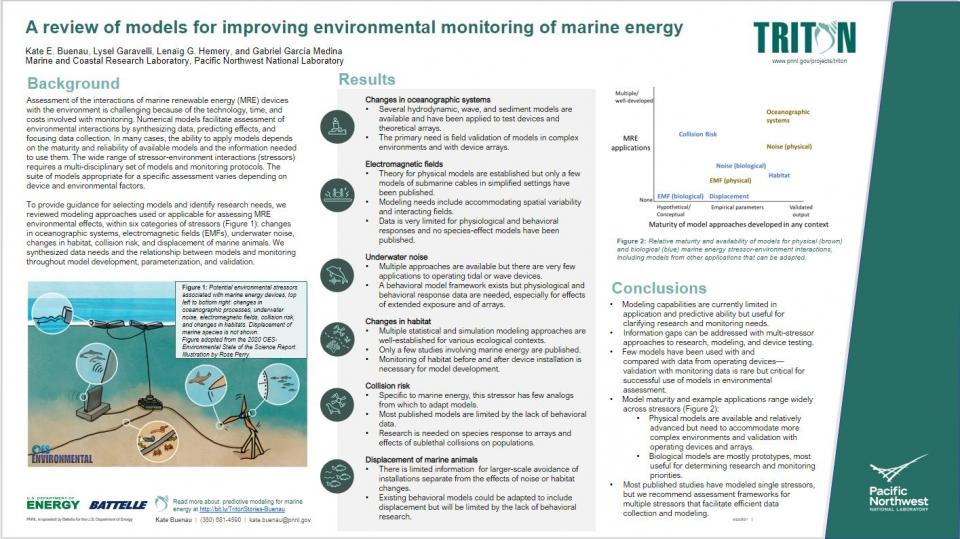 News & Publications
JULY 31, 2020
Research Highlight