The Triton Initiative is built on meaningful partnerships and collaborations with universities, developers, and regulators.  
Interested in working with us? Send inquiries to tritonmre@pnnl.gov.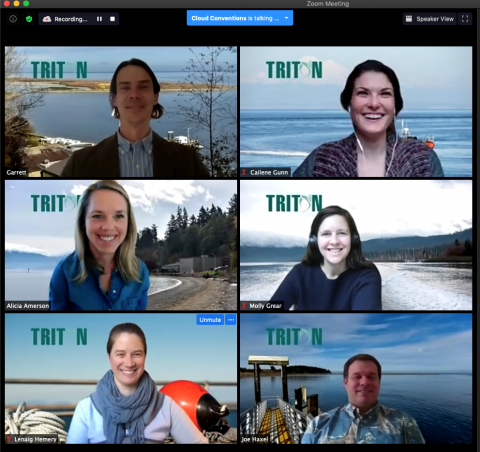 Our Setting
The Triton Initiative is located at the Marine and Coastal Research Laboratory (MCRL) at PNNL-Sequim. MCRL sits at the mouth of Sequim Bay on Washington's Olympic Peninsula and links a small, relatively undisturbed embayment to the Strait of Juan de Fuca, the body of water separating the United States and Canada, to the Pacific Ocean.  
PNNL maintains a variety of vessels, facilities, and equipment to enable research, provide a platform for development of instrumentation and data collection, and support software design and data analysis and the evaluation of potential impacts to marine systems. 

Have questions? Want to give us feedback? Let us know here or connect with us via e-mail at tritonmre@pnnl.gov. 
Contacts
Project Manager and Marine Biologist
Principal Investigator for the Triton Initiative and Earth Scientist