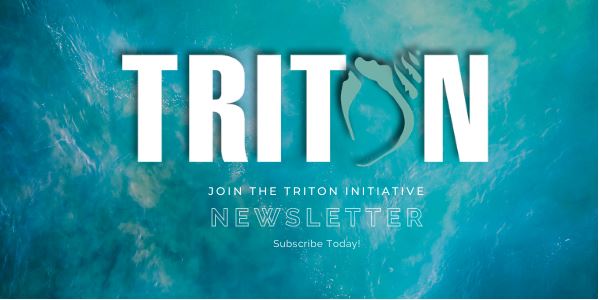 Newsletter archive
April 2021: Triton Stories on Sue Southard; Field Testing with TFiT's Change in Habitat Team; and Triton Celebrates Earth Day
March 2021: Triton Stories on Alicia Amerson; Field Testing with Nolann Williams; and BioSonics Perimeter Detector 
Past events
Webinars
Kearns and West Marine Energy Toolkit webinar series featuring Triton Field Trials fish collision research and Triton Field Trials case studies for marine energy generated underwater noise. Watch Garrett Staines' webinar on collision risk here. Watch Joe Haxel's webinar on underwater noise here.
The Triton Field Trials team hosted the Collaboration for Marine Renewable Energy Environmental Monitoring Guidelines webinar at the Global OCEANS 2020 Conference. Watch the webinar here

.
Upcoming events
April 28-30, 2021: The Triton team is heading to the International Conference on Ocean Energy. Email us if you want to set up a time to chat about environmental monitoring and marine energy.
Kate Buenau will present a poster on environmental monitoring models for marine hydrokinetic energy development at ICOE. Buenau, a PNNL senior research scientist, conducted this research with her co-authors, Lysel Garavelli, Lenaig Hemery, and Gabriel Garcia Medina. They reviewed and synthesized numerical models to develop more effective  and efficient monitoring of six categories of stressors on marine life and habitat. Buenau will present the poster 10 a.m. PST/1 p.m. EST April 29. The poster, which is number 7 on the ICOE site, can be viewed throughout the conference here. Read more about Buenau's in her Triton Stories feature here. 

Alicia Amerson is presenting a free public seminar on Triton's role in improving environmental monitoring technology and methods used to understand stressors caused by marine renewable energy devices. The seminar is scheduled for 5 p.m. May 11 and is titled Improving Environmental Monitoring, Reduce Stressors, and Get Marine Renewable Energy Devices into the Water. Amerson's presentation is part of PNNL's Community Science and Technology Seminar Series, which was launched to help the general public better understand and explore how science transforms our world. Register here.