Discover a future in science
Explore DOE internships: SULI, CCI, and more
Are you a college student interested in a career in science, technology, engineering, or mathematics (STEM)? Gain technical and research experiences through a paid internship at Pacific Northwest National Laboratory (PNNL), supported by the U.S. Department of Energy (DOE) Office of Science's Workforce Development for Teachers and Scientists (WDTS) program.
Through WDTS undergraduate internships, students at two- or four-year colleges spend 10 to 16 weeks learning and conducting research alongside PNNL's scientists and engineers. The programs encourage college students to enter careers relevant to the DOE mission. Opportunities include:
Community College Internships (CCI)

:

 10-week summer, fall, and winter/spring internships for students 

currently enrolled full time at a community college or accredited two-year college and who have completed at least one semester at the time of applying. 

Science Undergraduate Laboratory Internships (SULI)

: 10-week summer or 16-week fall and winter/spring research internships for

college sophomores, juniors, seniors, or recent graduates majoring in STEM fields or science policy. Applicants must be currently enrolled as a full-time undergraduate student at an accredited institution (including accredited community colleges).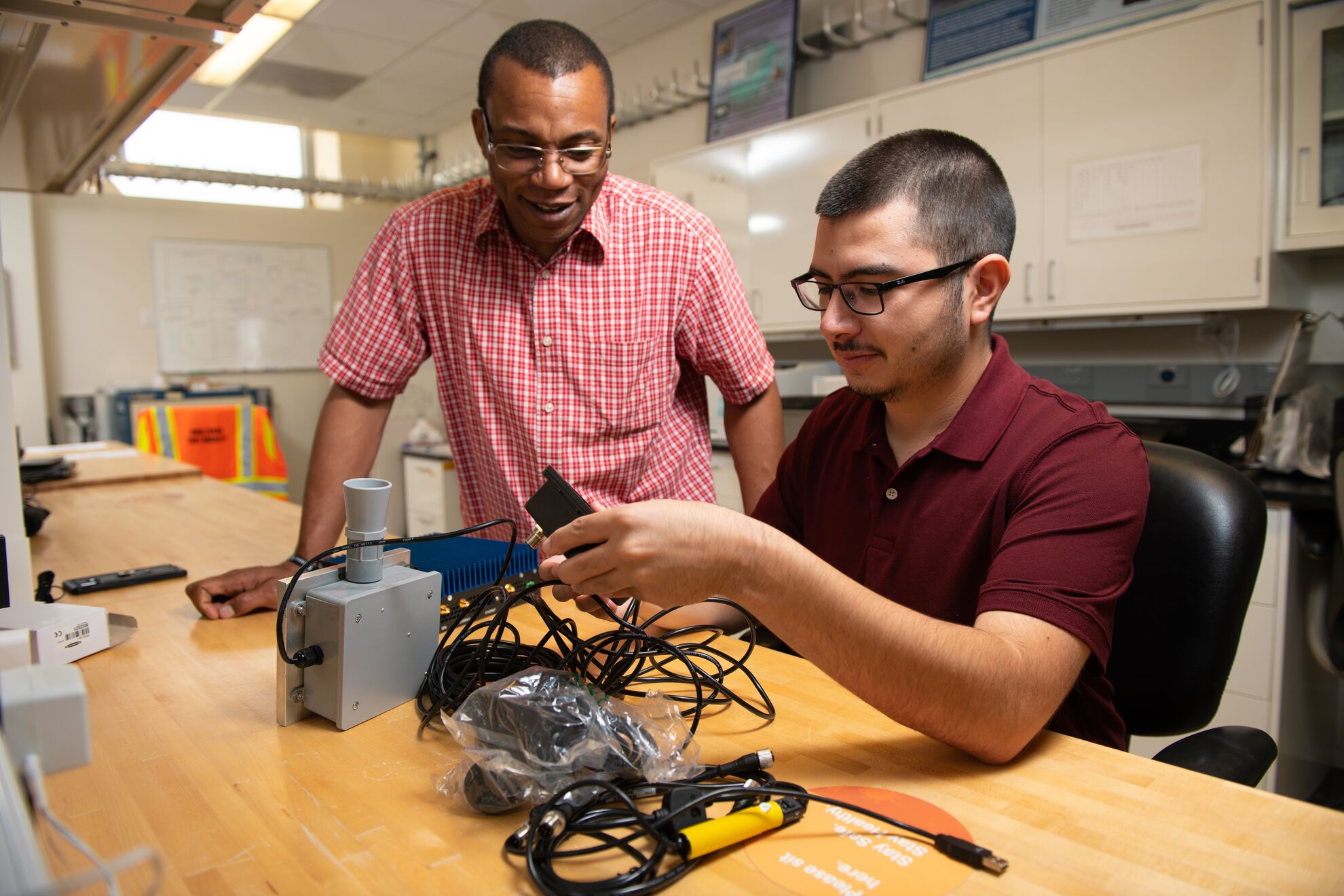 Hands-on science
From conducting experiments to presenting findings, interns participate in real-world research and technical projects while being mentored by PNNL's accomplished scientists and engineers. You might help develop a better battery for electric vehicles, explore artificial intelligence technologies, study cancer biology, investigate quantum computing, or contribute to scientific discovery in another exciting way.
Whether you're interested in chemistry, biology, physics, or computer and data science—or you want to tackle challenges in clean energy, Earth systems, or national security—an internship at PNNL provides great opportunities for hands-on training using world-class instrumentation and facilities.
Graduate students and beyond
WDTS internships support the development of future scientists and engineers at all academic levels. Additional programs include:
Apply for a WDTS internship
There are three internship terms per year with start dates in the fall, spring, and summer. The program includes salary and allowances for travel and housing. Students typically work 40 hours per week over 10 to 16 weeks.
Interns at PNNL come from all types of backgrounds and colleges across the United States. For more information about eligibility and applying, visit the Community College Internships page or the Science Undergraduate Laboratory Internships page.
News
Contact
Senior STEM Education Consultant
STEM Education Consultant