Cyber Halo Innovation
Research Program
Growing the space
cybersecurity workforce
The world is changing. Are you ready?
Cybercrime is a growing threat to space-based technologies, such as satellites and global positioning systems. To grow the cybersecurity workforce needed to help protect these important space systems, Pacific Northwest National Laboratory (PNNL) has teamed up with U.S. Space Force's Space Systems Command (SSC) to create the Cyber Halo Innovation Research Program—or CHIRP.
CHIRP is a college-to-career program that brings together government, industry, and colleges and universities to provide students with a direct two-year pathway to a cybersecurity career at SSC or their industry partners. California State University, San Bernardino is the first higher education institution to join the effort.
"There is an urgent need for professionals with the specialized expertise to protect our mission-critical, space-borne assets from cyber threats by adversaries." – Colonel Jennifer Krolikowski-Stamer, Chief Information Officer, Space Systems Command
The student experience
Students who participate in the career-preparation program receive two years of intensive training designed to equip them for jobs protecting the nation's vital space-based technologies from cyber threats.
CHIRP participants:
Work on cybersecurity-related research and development problems using tools and

 

methods that are directly applicable to SSC;

Participate in a cybersecurity fellowship at SSC, PNNL, or other industry partners;

Complete a one-week professional development experience at PNNL; and

Receive tuition reimbursement through the Space Cyber Research Scholarship1.
The training will open pathways for futures in information technology, computer science, intelligence (national security), network security, cyber analysis, incident response, cyber policy, data architecture, continuity of operations, data analytics, machine learning, artificial intelligence, secure software development, and other cybersecurity-related fields.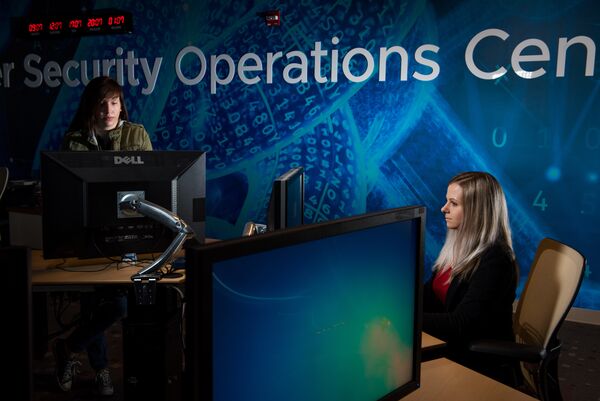 Apply
Interested students who are studying cybersecurity or a related field at a participating university or college may apply to the CHIRP program in the spring of their sophomore year. For guidance on how to apply to the CHIRP program, contact your university's program manager:
California State University, San Bernardino | 

CHIRP contact:

Vincent Nestler 
Guidelines and eligibility
Accepted students will begin the program during the summer before their junior year and will commit to a full two years of participation. To meet and maintain eligibility, students must:
Maintain a 3.0 GPA in their major;

Meet each semester with the CHIRP program manager or with an assigned advisor; and

Participate in career, curriculum, and experience pathways and required CHIRP events, including the Summer Institute, research experiences, and a summer internship.
Academic and industry partners
CHIRP is a collaboration between PNNL, SSC, and selected minority-serving institutions and industry partners that offers underserved and underrepresented populations of students access to a unique, two-year college-to-career program opportunity.
Learn More
If you're interested in participating in CHIRP as a student or as an academic or industry partner, please contact us at CHIRP@pnnl.gov.
1Upon graduation from the program, those who accept tuition reimbursement during the program commit to work at SSC, PNNL, or an industry partner equal to the number of years their tuition was funded through the program.