Tips for Engaging with Collaborators
There is tremendous value in engaging collaborators at all stages of a project, whether you define "collaborator" as the research community, public, or specific stakeholders. Below are opportunities to engage at different phases in the project lifecycle and tips to keep in mind. Not all of the suggestions below are appropriate for all research, and there are many more ways to engage collaborators. We encourage you to think creatively and try new approaches to build these valuable connection points.
We encourage you to remember at all phases of the research lifecycle who you are engaging with and how you can increase the value to those collaborators. "Networked" in ICON goes beyond just working with a broader group of people; it encompasses designing studies that are mutually beneficial with those you engage. 
Proposal Development
Share ideas with collaborators before proposal submission and provide opportunities for new collaborators to join through direct invitation or broader advertisements by email, mailing lists, or social media.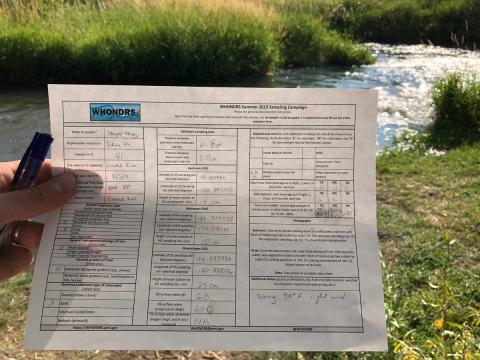 Study Design
Discuss study design with collaborators before it is finalized to get feedback. Hold open meetings or workshops and reach out to diverse collaborators across disciplines to capture multiple perspectives and experiences.

Provide opportunities for collaborators to engage you with new ideas through suggestions during meetings/workshops or by openly posting study designs (e.g., via

https://osf.io/

) and requesting open feedback.

Learn from collaborator feedback and make changes to study design as appropriate.

Consider where value could be added for other researchers or stakeholders that would be feasible within logistical limitations.
Protocol Development
Discuss protocols with collaborators to get feedback before they are finalized. Schedule multiple times to discuss the same material to reach more people. Share videos of these discussions to allow for feedback from people who could not attend.

Create written and video protocols to encourage consistency in approach. Include graphics and clear instructions in plain language with as much detail as possible. 

Build in contingency plans and explain the reason for specific methods to empower the collaborator to make decisions rapidly if needed.

Learn from collaborator feedback and make changes to protocols as appropriate.

Consider materials that will need to be provided to or by collaborators and associated concerns about resource limitations, safety, and accessibility. 

Provide an opportunity for collaborators to express concerns about applying the protocol to their specific systems and make separate modifications if necessary.

Consider interoperability of the resulting data when identifying methods. Using existing protocols from established research entities can enhance interoperability.

Consider the logistics and limitations of shipping to and from collaborators, including sample integrity and accessibility of preservation methods (e.g., dry ice).
Metadata Development
Discuss metadata collection during collaborator-engaged protocol development discussions to gather feedback.

Create metadata collection mechanisms that are clear and easy to use.

Build in redundancies so critical information is not lost (e.g., photographing hard copy metadata sheets, sending the physical copy, and submitting a digital version).

Consider where value could be added (e.g., capturing additional variables) for other researchers or stakeholders that would be feasible within logistical limitations.

Consider the trade offs between more complex metadata, time and energy needed to record information, and value added.

Include a way to record deviations from the protocol.
Sampling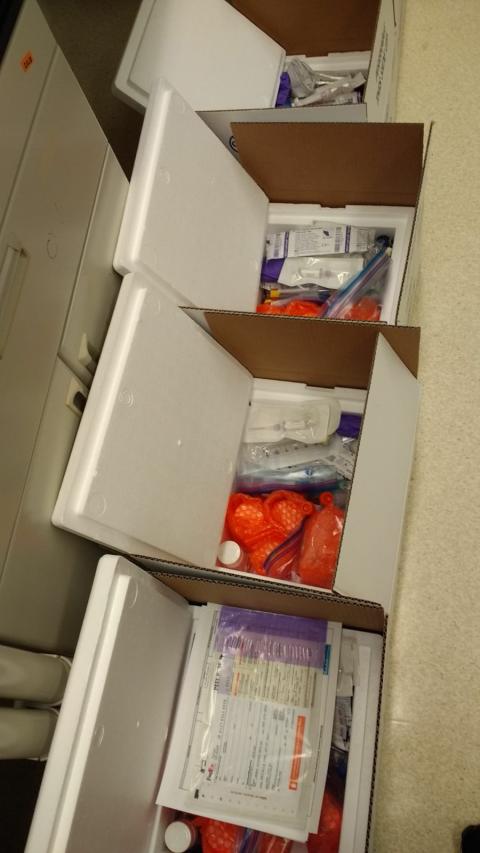 Use multiple methods to reach out to potential collaborators. These could include direct emails, published articles, social media, mailing lists, and announcements during meetings. 

Consider the pool of people you are reaching and be intentional in expanding your reach or modifying your methods to maximize inclusivity and equity.

Consider safety, security, and permitting concerns early and often.

Provide critical materials or verify collaborators can provide them.

Ask for feedback after sampling to make improvements for the future.

Keep track of what methods and materials are used by whom and when.

Create systems in advance to track and organize incoming samples and/or data. These may include simple spreadsheets, complex databases, barcoded/RFID labels, and more. 
Publishing data
Publish data as early as possible and follow

findable, accessible, interoperable, and reusable (FAIR) principles

. 

Offer the opportunity for collaborators to be co-authors if appropriate

Ask for feedback on data packages prior to publication to maximize usability

Early in the study design, verify collaborators are comfortable with open access data resulting from the study
Analysis and Writing
Advertise analysis and writing opportunities as broadly as possible. Intentionally go beyond your normal networks by using mailing lists, social media, and message boards for appropriate organizations.

Form a leadership team with people beyond your normal network by reaching out to collaborators or advertising broadly.  

Hold virtual or in-person workshops to allow people to form connections and think creatively together. Creating a culture of open idea sharing, trust, and fun reduces barriers to communication.

Think about how you can engage and integrate collaborators that speak different languages. Consider creating materials translated to multiple languages and distributing information in advance when possible. 

Provide leadership to the team to preven

t people from losing interest by setting deadlines and assigning task leads.

Approach discussions with a learning mindset and remember that analysis and writing often have unanticipated twists and turns. The voices you bring together are valuable and should be heard.
Provide feedback
We value your feedback on how we further enable the community to use ICON principles. Please email ICONS@pnnl.gov with your thoughts on what is working, what needs to be improved, and what opportunities we could pursue.