The ICONS Cooperative can help you implement ICON Science
The ICONS Cooperative is focused on working with and enabling a broad range of researchers across all domains of science. Below we summarize some of the ways you can engage with the Cooperative; there are many other ways to work with us. We look forward to customizing an engagement plan based on your goals and needs. This can take many forms and depends on what parts of the research lifecycle you'd like to use ICON principles. If you'd like to explore working with us, please email ICONS@pnnl.gov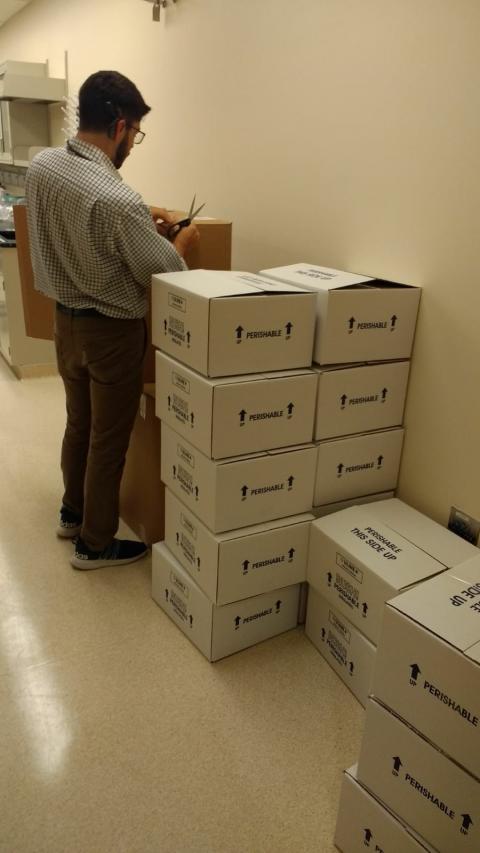 Proposal stage

 
If you're developing a proposal and want to use one or more of the ICON Science principles, we can provide guidance on how to build them in. For example, if you want to propose an ICON-based sampling campaign, we can help you think about what's logistically feasible within your budget, how to find and engage collaborators, and how to develop the study into something that is mutually beneficial to your project and the community that helps you implement it. 
Existing project
 If you have an existing project and want to enhance the use of ICON principles, we can provide feedback and guidance on ways to achieve your goals. For example, if you're having a hard time networking with the science community, we can provide feedback on your current approach and guidance on changes that could lead to greater networking success.
ICON Implementation
In addition to providing guidance, the ICONS Cooperative can be formally engaged in your project to help implement its ICON elements. For example, we could develop, coordinate, and/or carry out protocol development and dissemination, FAIR data management and publishing, and/or the project's networking strategy. This applies for any kind of study spanning sample/data generation, data synthesis, and/or modeling. Depending on disciplinary focus, we can also help with sample analysis and high performance computing using world class instrumentation/facilities at PNNL. There are many other ways the Cooperative can actively be part of your project, and we encourage you to reach out to explore possibilities
Visiting scientists
If you want to learn about ICON Science through first-hand experiences, the Cooperative can host you as a visiting scientist. For example, students could join us informally or formally through fellowships from DOE (or other agencies like NSF) such as SULI for undergraduates SCGSR for graduate students. Likewise postdocs could join us informally or formally through programs such as PNNL's Linus Pauling Fellowship or opportunities from other agencies like NSF. Academic faculty, national lab staff scientists, and other professional researchers (e.g., from agencies) are also encouraged to be a visiting scientist with the Cooperative such as during sabbatical or any other kind of professional visitation.
Partners and Advisory board
If you have an existing ICON-based project and/or are passionate about ICON science, you can help guide the direction of the Cooperative by being a formal partner and/or becoming part of the advisory board. The roles of partners and the advisory board are described here. If you're interested, please email us to discuss current opportunities.
Provide feedback
We value your feedback on how we further enable the community to use ICON principles. Please email ICONS@pnnl.gov with your thoughts on what is working, what needs to be improved, and what opportunities we could pursue.