PNNL is a world-class research institution whose expertise and resources are available to the community, decision-makers, industry, academia, the media, and others. Our researchers explore a remarkable array of topics that are relevant to issues in our daily lives. We'd love to share what we have discovered and to  learn about your related interests.
External Affairs
We are committed to sharing our expertise with the public, policy makers and others working on solutions to our greatest challenges.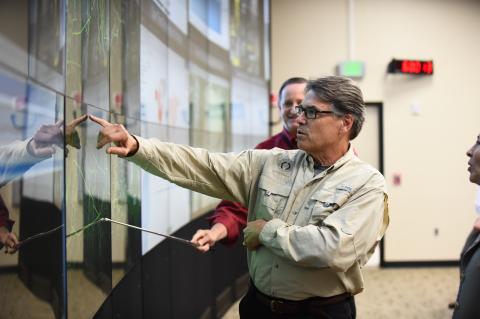 The laboratory's external affairs team creates shared value for PNNL, the region, and the nation by:
organizing educational briefings and testimony on scientific and technical aspects of policy issues

leading tours and briefings that highlight how our

capabilities

,

facilities

, and people enable the world to live more prosperously, safely, and securely

cultivating collaborations to strengthen the Pacific Northwest's leadership in research, innovation, and

STEM education

.
More information about PNNL can be found on our About page and our research impact is captured in our News section.
Media Relations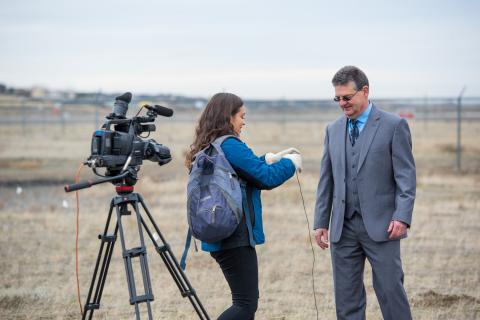 Journalists regularly interact with PNNL researchers to enhance their stories on topics in national security, energy, environment, and fundamental science. Our researchers can provide expert insight, scientific background, and professional perspective on a wide range of topics. Our communications team can facilitate introductions and arrange video, phone, or on-site interviews; provide photography and video assets; develop story angles; provide original content on assignment, and more.
Visit our News section to read about our latest research. To discuss your specific story-development needs, contact us.
Community Connections
PNNL is committed to excellence in community engagement through community outreach, our Community Science and Technology Seminar Series, philanthropy, volunteering, and STEM education.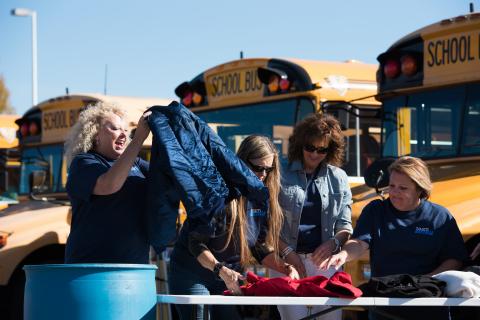 Through charitable giving—the gift of time, money, and talent to help others—PNNL employees are making a difference in the community.
Regional organizations and agencies can find the talent they need to power their projects by tapping PNNL's large pool of volunteers.
And, PNNL's Office of STEM Education is creating opportunities for students, educators, and the community, inspiring exploration of and excitement for the sciences via career-focused, hands-on STEM learning experiences.
Contacts
Director, Community Affairs and Protocol
Chief Diversity Officer | Director, STEM Education
University Collaborations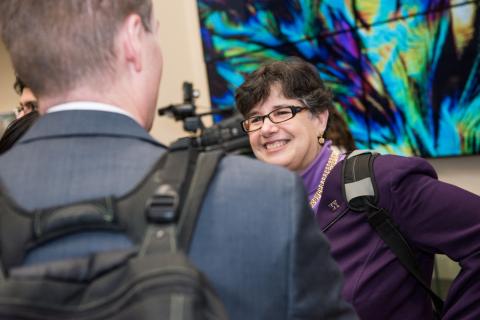 Universities can gain access to PNNL's top-flight expertise and instruments through collaborations and partnerships. These often take the form of joint institutes, joint appointments, and internships for students.
Contacts
Director of Commercialization, Technology, Deployment and Outreach
Deputy Director for Licensing
For Our Neighbors: Safety Information
Safety is PNNL's top priority. To report an emergency (24 hours a day), dial (509) 375-2400.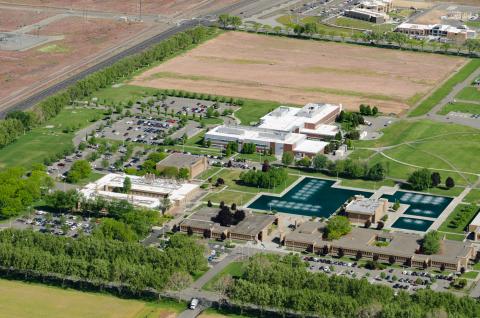 For non-emergencies, and to reach PNNL's switchboard, call toll-free 888-375-PNNL (7665). International callers can dial 509-375-7665.
Additional ways to reach PNNL are listed on the Contacts page.
Other important numbers:
- Non-emergency calls (24 hours a day): Security Operations Center, (509) 375-  2154
- Inclement weather staff information line (recording): (509) 375-2124
- Battelle (Columbus) information line: (800) 201-2011
- Sequim Facility information line: (360) 582-2525