May 23, 2022
Research Highlight
Organization is Key! The Role of Project Coordination in Research with Nicole Loosveldt
Science takes much more than scientists and engineers. Behind every scientific discovery is a team of people with diverse skillsets. Triton's team comprises dozens of talented managers, interns, field technicians, communications specialists, project coordinators, and others who make research possible. Like the ocean, much goes on beneath the surface of a research project that most people do not see until they dive in. From coordinating schedules and budgets to managing logistics of field plans with project partners—organization is essential to the success of any research project, especially those as dynamic and multifaceted as the Triton Initiative.
Triton is a Department of Energy (DOE) Water Power Technologies Office project that researches and develops monitoring technologies and methods to understand the potential environmental effects of marine energy systems. To do this, Triton collaborates with industry partners, innovates technologies, and performs field tests to explore scientifically robust monitoring methods and instrumentation. For Triton to be successful, a great deal of planning and coordination among team members, partners, and calendars is needed. Triton Project Coordinator Nicole Loosveldt is one woman behind the scenes who is helping make the magic happen.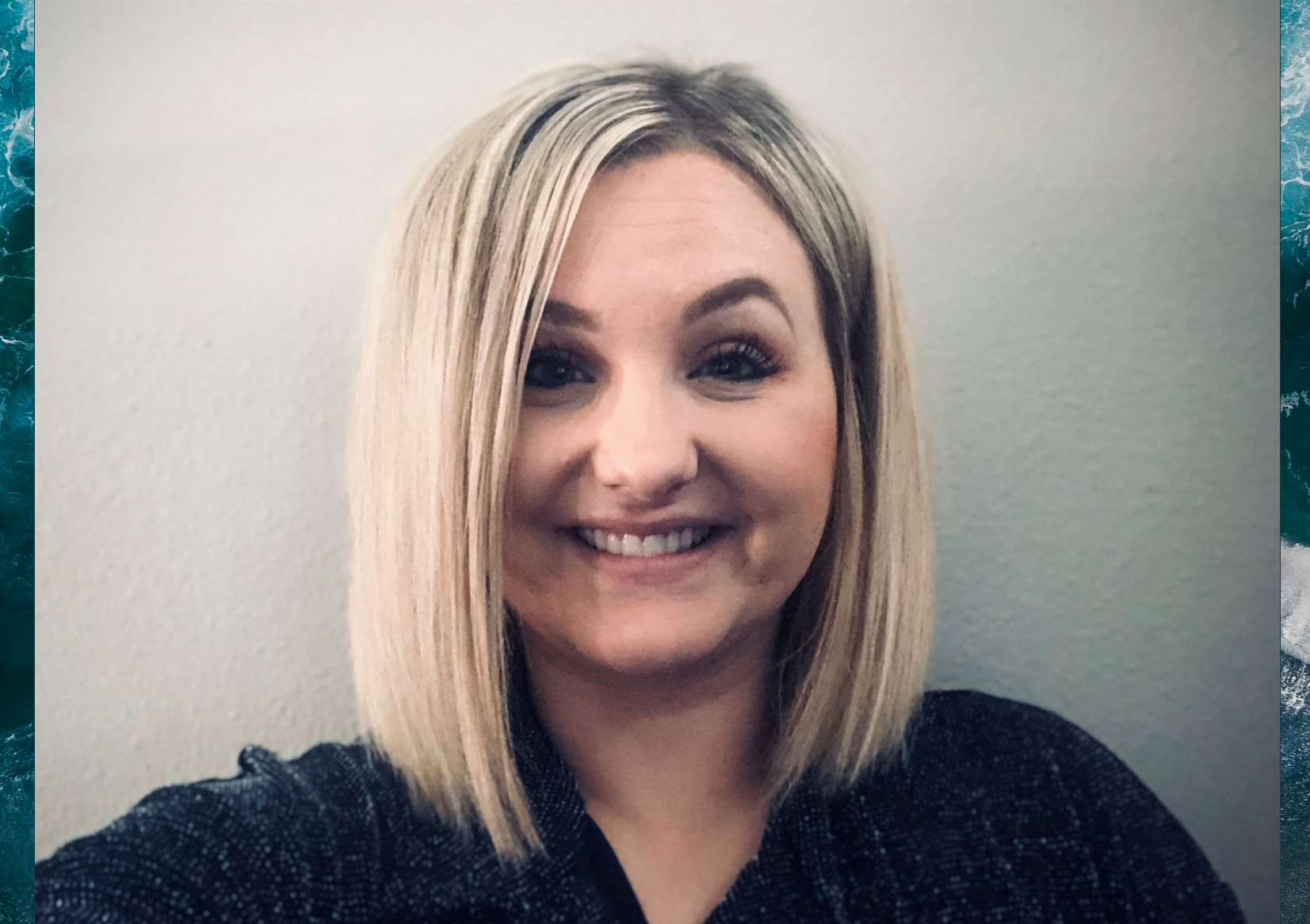 Loosveldt's journey with Pacific Northwest National Laboratory (PNNL) is a special one. She connected with PNNL in her senior year of high school through the state of Washington's Cooperative Education Program where she spent half her day as a typical high school student and the other half working at PNNL, gaining insightful professional exposure. After graduating high school, she was hired on as an administrator, where she worked for several years before pursuing a degree in art and human resources from Washington State University. After getting her degree, she knew she wanted to go back to PNNL—a place she loved to work and grow as a professional. She worked as an administrator for several more years, gaining valuable experience in the organizational and scheduling aspect of research. She then became a project coordinator where she has excelled for over 13 years. The role of a project coordinator includes handling specific administrative tasks for managers, principal investigators, and research teams to keep projects running smoothly. A day in the life may include ordering equipment and supplies, managing workflows, tracking deadlines, scheduling meetings and work trips, monitoring budgets, and many tasks in between.
After many years of working with PNNL's Radiation Portal Monitoring Project for Calibrations, Loosveldt was brought onto the Triton team in January 2022 to support the growing program as a project coordinator. She supports budgets, scheduling, and organization of Triton's many moving pieces and serves as a task leader for Triton's DOE-funded technology development projects. These DOE-funded projects, also known as funding opportunity announcements or FOA projects, focus on the development of innovative monitoring technologies and advance their technical readiness level for in-water deployments. Triton has provided collaborative support for these projects since the initiative's beginning in 2016, working with partners to advance the state of instrumentation and capabilities around marine energy devices, such as tidal turbines and wave energy converters (read more here). This FOA acted as a launchpad for technology projects focused on several aspects of monitoring marine energy devices and investigating stressors associated with these novel systems, including collision risk, underwater noise, electromagnetic fields, and changes to habitats. The FOA projects are led by industry and academia are: 
For each of these efforts, Triton and our partners implemented a three-phase approach where PNNL's collaborative support involved: (1) providing technical expertise and assistance to partners in the technology development phase; (2) conducting initial tests of technologies in the semi-controlled environment of Sequim Bay at PNNL-Sequim to support baseline testing and benchmark improvements; and (3) helping coordinate final, open water demonstration in higher-energy environments around operational marine energy devices. This approach brings together industry subject matter experts, PNNL staff with diverse expertise, and the many facilities and testing capabilities at PNNL-Sequim. This unique approach has enabled the innovation of technologies that increase knowledge around the environmental effects of marine energy systems. 
To date, each of the FOA projects have successfully moved through the first and second phases of the effort, and two have completed the third and final phase, including Integral Consulting, Inc.'s NoiseSpotter and habitat mapping projects. As the remaining FOA projects all move toward their final testing, there is a need to coordinate ever-changing field plans, schedule meetings with collaborators, and communicate the status of deployments with many partners. To make these projects successful, it is crucial to have an organized, workflow-minded person leading the way; this is where Loosveldt comes in. Her job is to see each project through to the finish line, completing demonstrations around wave energy converters so they can move toward commercialization. She works with Triton's researchers, like Fish Biologist Garrett Staines, who has worked with the FOA partners since the beginning, to understand the nuances of project development and field operations. She conducts monthly check-ins with BioSonics, Inc., University of Washington, Woods Hole Oceanographic Institution, and contacts at test sites to provide updates on contracts and field plans and work through challenges. Along with keeping all the FOAs moving forward on their field plans, Loosveldt also works with Triton's researchers to assure PNNL's contributions are completed on time.
Soon, final demonstrations for the remaining projects will begin. BioSonics will deploy their Marine Life Observer technology alongside the C-Power SeaRAY; the University of Washington Adaptable Monitoring Package and Drifting Acoustic Instrumentation Systems will monitor the Oscilla Power Inc.'s Triton-C deployment; and Woods Hole Oceanographic Institution Electromagnetic Field Detection will test around the Ocean Energy OE35. All of these deployments will take place at the U.S. Navy Hawai'i Wave Energy Test Site in the coming months. These final demonstrations will test the technologies in the unforgiving offshore ocean environments to monitor the environment around deployed marine energy devices. 
While several moving parts are still coming together for these final FOA field tests, Loosveldt cannot wait for these systems to be deployed in the water and see how they serve the industry. She looks forward to learning more about Triton's future projects and how PNNL contributes to the advancement of the marine energy industry in a meaningful way.
Leading the FOA projects to completion is only the start of Loosveldt's contributions to Triton. Her impeccably organized, collaborative working style and infectious positivity will continue to help Triton's succeed as a well-oiled machine as we work through future challenges and obstacles. Her favorite working environments are collaborative ones. She appreciates that the dynamic Triton team works together through technical difficulties, scheduling changes, and personnel needs; whatever it may be, everyone is there for one another.
It is clear Loosveldt loves what she does. Loosveldt appreciates that in her role, she can contribute to research that has the potential to affect the world's future. Before learning about Triton, Loosveldt did not know much about marine energy. "I'm amazed every time I learn about Triton's new projects, from the FOA underwater monitoring technologies to projects researching effects on seabirds, there is so much cool work being done to understand environmental impacts," says Loosveldt. She values PNNL and Triton's dedication to understanding how new renewable technologies could affect the environment and enjoys learning about the many ways the project approaches questions about sustainability and environmental impacts. She adds, "I loved seeing footage of the University of Washington Adaptable Monitoring Package underwater—it can be hard to visualize how these things actually work, and it is helpful to see what I am helping make possible. I am still learning and loving it every step of the way."

Written by Cailene Gunn.