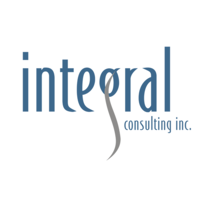 An obstacle to monitoring acoustic sounds in marine environments is locating the source of sound propagating through the water. Integral Consulting, Inc. is tackling this challenge with the NoiseSpotter® project, a sensor system that classifies and provides accurate location information about sounds related to marine energy installations. 
The NoiseSpotter® measures particle velocity, which provides information to discern the bearing of a source of sound. This is accomplished with an acoustic vector sensor array that triangulates particle velocity vectors to determine the location and identity of a sound. 
Researchers performed multiple field tests of the vector sensor array between 2017 and 2019. Field testing was performed in a quiet part of Sequim Bay and in a more energetic environment in the Sequim Bay channel. PNNL and the Triton program contributed to the development of NoiseSpotter® hardware and software, enabling the development of the location estimation algorithm, flow noise mitigation system, electronics, pressure housing, vector sensor mounts, and deployment platform. Since these deployments, there have been improvements to estimating localized underwater sound using particle velocity sensors, as well as improved water pressure housing and onboard electronics. Triton support informed the device's final modular design, which is easy to assemble dockside. Additionally, researchers developed a location estimation algorithm onboard the NoiseSpotter® for real-time processing of the vector data that can be transferred to a surface buoy and accessed by end users around the world via the cloud. In its last testing phase, the NoiseSpotter® completed a successful demonstration around the CalWave Power Technologies operational xWave™ wave energy converter deployed off the coast of La Jolla, California and supported by the Scripps Institution of Oceanography.