Integral Benthic Habitat Mapping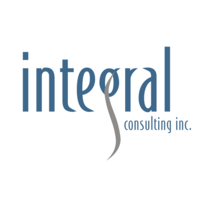 An important consideration with marine energy systems is their overall impact on surrounding habitats. Integral Consulting, Inc. created an accessible ecosystem monitoring method that uses pre- and post-installation habitat mapping to assess the impact of marine energy systems on their surrounding benthic habitat. The method is two-part—photographic and acoustic surveys.  
Photographic Surveying 
Sediment profile and plan viewing imaging (SPI/PV) is a photographic survey technology first developed in the 1970s as a benthic research tool. SPI/PV is useful for mapping sedimentological, geochemical, and ecological conditions on the seafloor. It obtains high-resolution images of the upper 20 cm of the sediment column with minimal physical or animal disturbance. It uses a prism camera that researchers insert vertically into the seafloor to capture a sediment profile. In this project, the technology was shown to be a cost-effective way to ground truth sonar seabed maps. A significant achievement of this project was the development of an artificial intelligence-based image processing software that streamlines and standardizes the extraction of quantitative information from the imagery. 
Acoustic Surveying 
In spring 2017, the project team completed an acoustic survey of Sequim Bay. The first run included a multibeam echosounder sonar survey and collection of surface sediment samples as well as SPI/PV images at 50 locations for ground truthing the acoustic data. The data provided baseline bathymetric imagery of the ocean floor, which allowed for and provided grain sized sediment samples to the laboratory. The measurements were compared to the data from the SPI/PV. 
Researchers completed an additional survey at Sequim's Dungeness Spit in 2018 and returned to the Marine and Coastal Research Laboratory in 2019 to apply those findings to technical development. The upgrades included improved SPI camera operations that allow for better penetration in firm substrates, enabling photography of the sediment profile to greater depths. Software upgrades were made to allow for automated data processing with decreased reliance on manual substrate characterization. The SPI/PV Benthic Habitat Monitoring project completed its final phase at the PacWave South Test Site.