Integral Benthic Habitat Mapping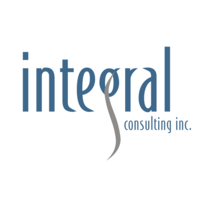 Integral Consulting, Inc. created an accessible ecosystem monitoring method that uses pre- and post-installation habitat mapping to assess the impact of marine energy systems on their surrounding benthic habitat. The method has two parts—photographic using sediment profile and plan viewing imaging and acoustic surveys employing multibeam echosounder sonars and sediment analyses.   
The project team completed an acoustic survey of Sequim Bay in spring 2017, providing baseline bathymetric imagery of the ocean floor and allowed for grain-sized sediments. The sediment samples provided the laboratory with grain-sized measurements, which were compared to—and found consistent with—the data from the sediment profile and plan viewing imaging. Additional surveys of the Sequim Dungeness Spit contributed to technology improvements and upgrades. This included Triton support in the development of a fully developed hydraulic system, which enabled deployment of their sediment imaging system's prism to penetrate through harder substrates using water jets to fluidize sediments. Additionally, Triton's engineers helped develop a USB camera, lighting controller, and an ethernet power link that could be functional up to 100-meter depths. All of Triton's technical development work helped make the instrument as resilient and versatile as possible.
The habitat mapping project completed its final phase at the PacWave South wave energy test site. During final testing, detailed Coastal and Marine Ecological Classification Standard benthic habitat maps from acoustic and imaging surveys were created for three different marine settings within the site, including a silt-dominated embayment, a sloping nearshore and very fine to coarse sand bottom, and a medium, sand-dominated, continental shelf marine energy test site.
Read the results published here:  Mapping of Benthic Habitats at Marine Renewable Energy Sites Using Multibeam Echosounder and Sediment Profile Imaging Technologies