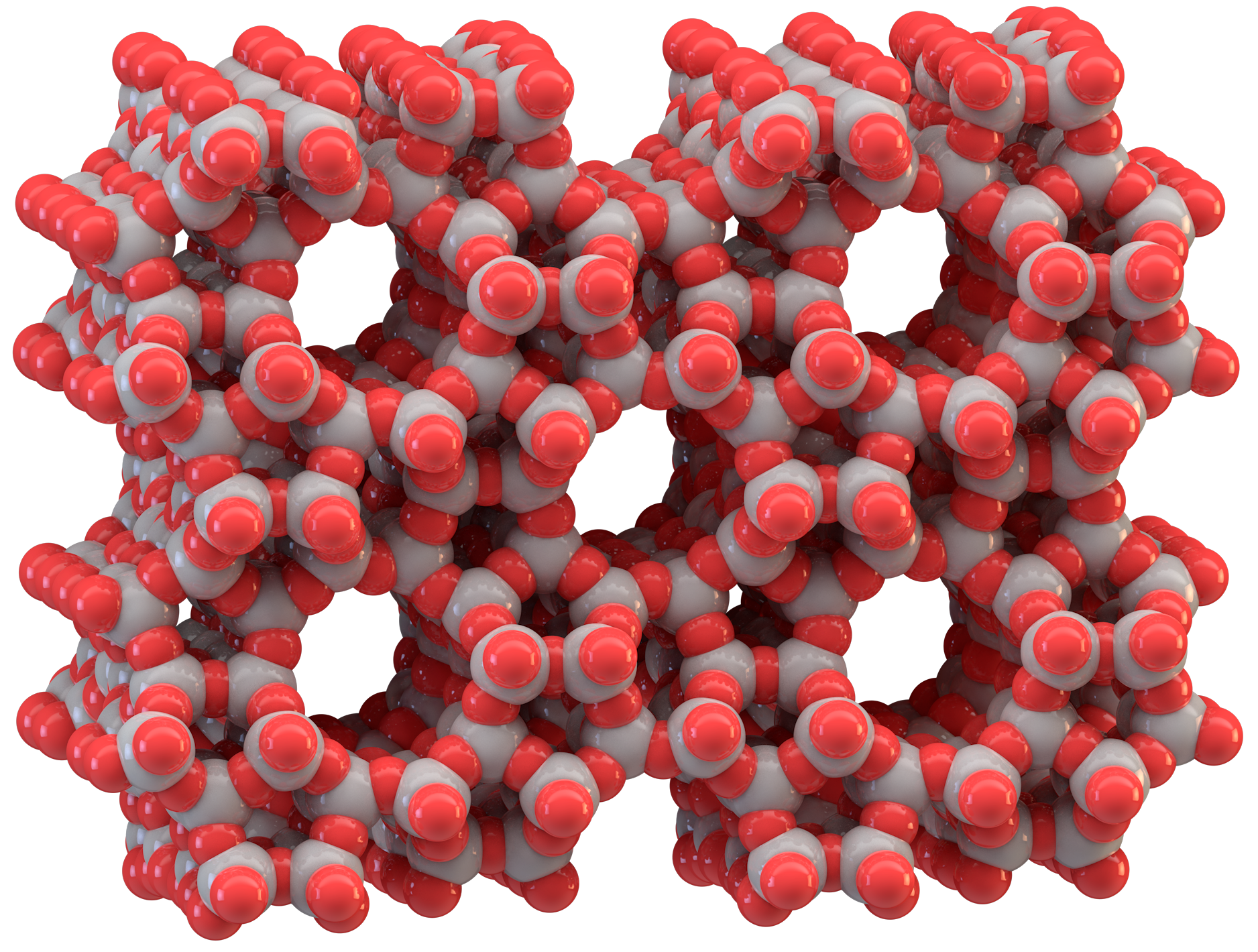 Basic Research Programs: Transformative Science
To improve the energy efficiency of catalytic reactions, researchers in PNNL's Institute for Integrated Catalysis (IIC) design active sites for molecular and solid catalysts. These active sites enable catalysts to operate with higher selectivities and at lower temperatures and pressures.
The institute includes 100 researchers across different scientific disciplines at PNNL. Through multidisciplinary collaborations, these researchers explore applied problems, develop a foundational understanding of various catalyst chemistries, design new catalysts, chart new ways to make catalysts, and provide novel solutions to environmentally friendly technologies.
Research areas central to this strategy include:
using electrocatalysis to produce hydrogen and hydrogenated compounds

adding hydrogen to carbon dioxide or chemical components of biomass to produce renewable fuels

performing key reactions to cleave and manipulate carbon–carbon and carbon–heteroatom bonds necessary for converting plant-based compounds to biobased chemical feedstocks

catalysis for low-temperature vehicle emission control.

Core Basic Energy Sciences Catalysis Program
The Core Basic Energy Sciences Catalysis Program develops novel approaches for designing active catalytic centers and their environments. In this program, researchers aim to catalyze carbon–carbon and carbon–hydrogen bond formation, as well as carbon–oxygen bond cleavage, on acid–base and hydrogenation sites with high selectivity and rates at least an order of magnitude greater than that of current catalysts.

Energy Frontier Research Center: Center for Molecular Electrocatalysis
Electrocatalysts interconvert electrical energy to chemical bonds through precise control of electron and proton transfers. In the Center for Molecular Electrocatalysis, researchers are studying the basic principles of catalyst design, molecular mediators, and heterogeneous interfaces needed for efficient energy exchange.

Direct

Air Capture of Carbon Dioxide
Researchers are studying a three-component system that captures carbon dioxide from air using electrochemistry. The artificial system mimics key functions of microbes that absorb and utilize carbon dioxide.

Physical Biosciences Program: Enzymatic Energy Conversion
Researchers in this program work to understand the core principles that natural enzymes use to catalyze energy-relevant reactions, such as nitrogen reduction, carbon dioxide reduction, and hydrogen production and oxidation. They are studying how the shape of an active catalytic site controls specificity and selectivity of a reaction; how electrons and protons accumulate at an active site; and how enzymes help transform chemical bonds to electrical energy and use electrical energy to make new bonds.

Chemical Transformations Initiative
In the Chemical Transformations Initiative, researchers from PNNL and academic collaborators establish the fundamental electrochemistry, catalysis, and reactor design needed to convert waste carbon into value-added chemicals and fuels at distributed mini-refineries powered by renewable energy.
Applied Research Programs: Solving Real World Problems
Biofuel Production: PNNL is a recognized leader in applying science to produce fuels and chemicals from biomass. Successful collaboration with an industry partner led to the development of a catalytic process that uses waste carbon dioxide to make alcohol that is converted to jet fuel. Additionally, PNNL researchers developed a process that uses high pressure and temperature to convert wet sludge to biocrude oil on very short time scales.
Fuel Cells: PNNL scientists are studying the fundamental reactions happening in fuel cells that use hydrogen gas and air to make electricity while emitting only water as a byproduct. PNNL is also a leader in high-temperature hydrocarbon processing to produce hydrogen. Researchers have pioneered new catalysts and reactors for turning bio-derived liquids into hydrogen, removing sulfur from fuels and subsequent reforming, cleaning up hydrogen gas, and using hydrocarbons as hydrogen carriers for safe hydrogen transportation.