September 22, 2020
Web Feature
Praises for Postdocs
PNNL recognizes researchers during National Postdoc
Appreciation Week
Roughly 6 percent of the 4,700 employees at Pacific Northwest National Laboratory (PNNL, or Laboratory) are postdoctoral researchers. As a postdoc, scientists work independently to further refine skills in their chosen area of expertise or apply knowledge from their graduate work to fields new to them. This week, PNNL is honoring its 298 postdoctoral researchers as part of the 11th annual National Postdoc Appreciation Week.
"Postdocs bring meaningful new insights and diverse perspectives to the research challenges we are addressing at PNNL," said Laboratory Director Steven Ashby. "We appreciate their contributions and are committed to providing an experience in which they can expand their professional networks, learn new skills, and benefit from working alongside some of the most talented scientists and engineers in the world."
Postdocs play an integral role in PNNL's scientific and technological advances.
Here are profiles of eight PNNL postdocs from around the Laboratory.
Jayde Aufrecht, Nanobiologist
Before coming to PNNL one year ago, postdoc Jayde Aufrecht was no stranger to national laboratories.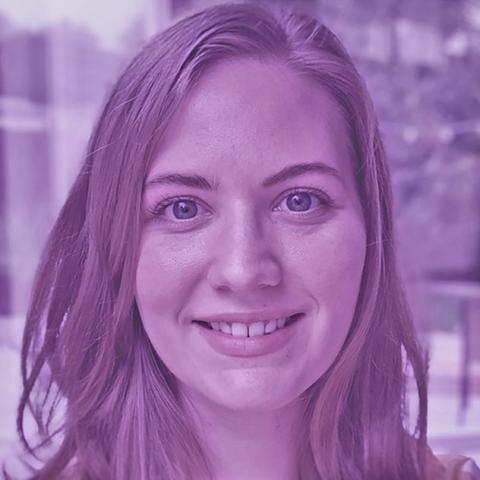 The nanobiologist performed her graduate research at both the University of Tennessee and Oak Ridge National Laboratory. She wanted to continue working in a national laboratory environment where interdisciplinary collaborations allow researchers to ask and answer big scientific questions.
"I kept seeing PNNL affiliations listed on many of the publications that I read, and I wanted to be part of the research here," said Aufrecht. "I looked up postdoc openings and found the Linus Pauling Postdoctoral Fellowship, which has been a great opportunity to lead my own research project."
She has taken the intellectual freedom she found at PNNL and used it to work on massive, critical problems, including the current pandemic. Aufrecht guides her work by maintaining a childlike sense of wonder and curiosity when approaching scientific questions. She's still the one always asking "… but why?"
Saehwa Chong, Materials Scientist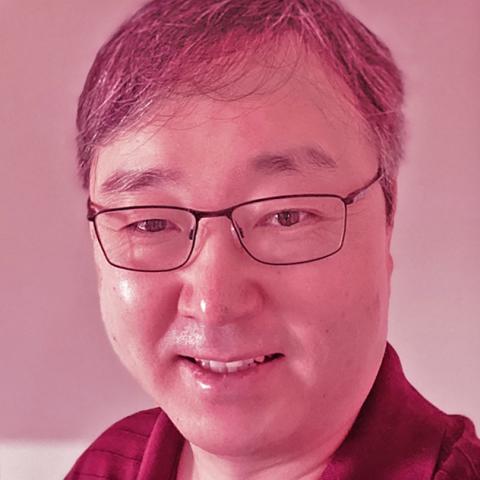 Materials scientist Saehwa Chong collaborated with PNNL researchers during his graduate work at Washington State University (WSU). He spent a couple of weeks on campus studying materials to capture radioactive waste.
"I worked with nice and bright people during that time, including my current mentor," he said. "I liked the people and working environment of PNNL, so I joined when there was an opportunity."
Now Chong synthesizes porous materials and glasses to capture noble gases and immobilize nuclear waste and electrochemical salt waste. In the 18 months he has been at PNNL, Chong has published one book chapter and 15 journal articles—five of which he was the first author.
With a background in physics, electrical engineering, and materials science, Chong enjoys discussing new ideas and experiments with colleagues from many disciplines. "Even though I feel that science is a broad term, the approaches that scientists take to reach their goals are similar," he said.
Khadouja Harouaka, Geochemist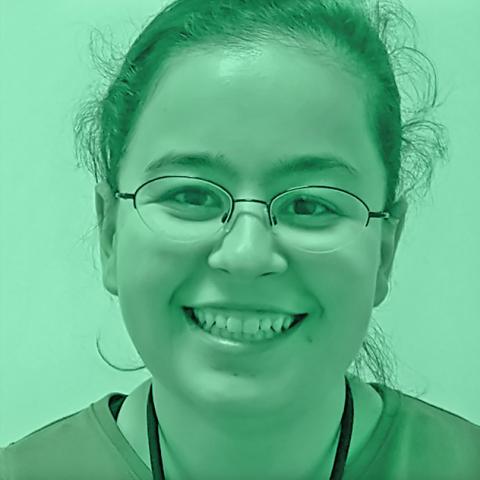 Geochemist Khadouja Harouaka joined PNNL in early 2019, wanting to explore a scientific career path that was neither in academia nor industry.
She uses inductively coupled plasma mass spectrometry to perform ultra-trace measurements for fundamental high energy and nuclear physics experiments, including dark matter detection, neutrinoless double beta decay, and solar neutrino detection. Harouaka also uses the technique to study gas phase ion-molecule reactions to advance the mass spectrometry analytical capabilities at PNNL.
She received her PhD at Penn State University as a dual title geoscientist and astrobiologist and was a postdoc at Rice University studying brine geochemistry. Harouaka is currently leading a multi-disciplinary, PNNL-funded project that combines computational chemistry with molecular and atomic mass spectrometry.
"A career in science was best suited to my personality, as it satisfies a natural curiosity and desire to experiment," she said. "I find it extremely rewarding, fulfilling, and the best thing I can dedicate the years of my life to with no regret."
Loni Kringle, Physical Chemist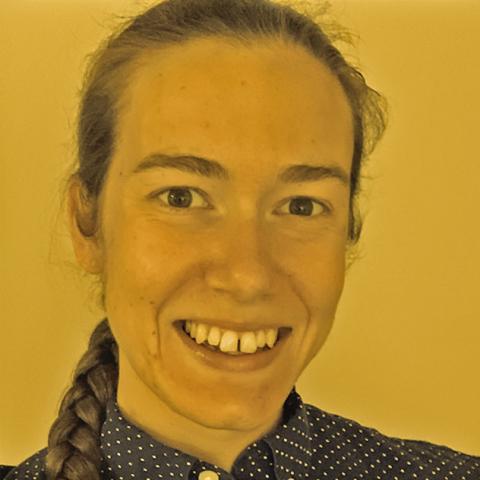 Visits to other national laboratories with her college physics club and a love of the Pacific Northwest attracted  physical chemist Loni Kringle to PNNL. She knew it was a place she could do world class research while remaining close to the amazing hiking and backpacking she enjoyed during graduate school.
Kringle, who earned her PhD from the University of Oregon, has been at PNNL for almost two years. In her research, she uses a technique called pulsed laser heating to rapidly change the temperature of a liquid to extreme values. Kringle was part of a team that recently made the first-ever measurements of the structure of liquid water cooled to temperatures found in outer space and in Earth's upper atmosphere. The work was recently published in the journal Science.
Embracing her love of science outreach, Kringle serves as a STEM Ambassador for PNNL. She takes activities to various schools and events around the Tri-Cities and shows community members how pulsed laser heating resembles molecular stop-motion animation.
Gihan Panapitiya, Computational Physicist
After finishing his PhD at West Virginia University, computational physicist Gihan Panapitiya wanted to do research related to renewable energy.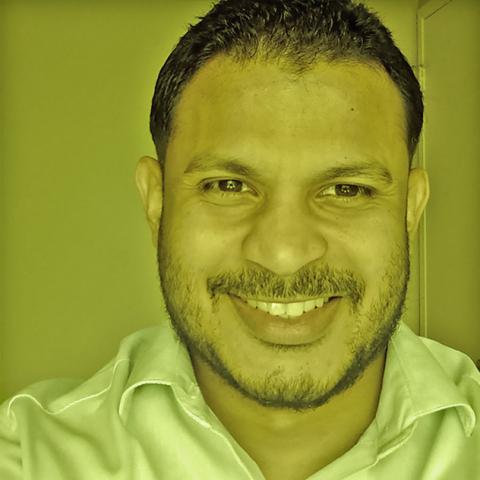 "I feel that creating environment friendly and efficient renewable energy sources will solve most of the problems in today's world, including changing environmental conditions," he said. "I wanted to be part of the effort to create such sources."
At PNNL, Panapitiya develops machine learning methods to help accelerate the enhancement and discovery of energy storage materials. These methods are used to predict material properties and identify existing materials that could be used for energy storage. They will be used in the future to help design novel materials with properties optimized for energy applications.
Panapitiya chose a career in science because it allows him to work on solving globally important problems while developing computational methods. "I get to make a useful contribution to the world while doing what I like to do."
Sam Silva, Atmospheric Chemist
Atmospheric chemist Sam Silva has spent his time as a postdoc at PNNL acting as a bridge between disciplines. He uses data science, artificial intelligence, and other computational methods to study the chemical composition of the atmosphere.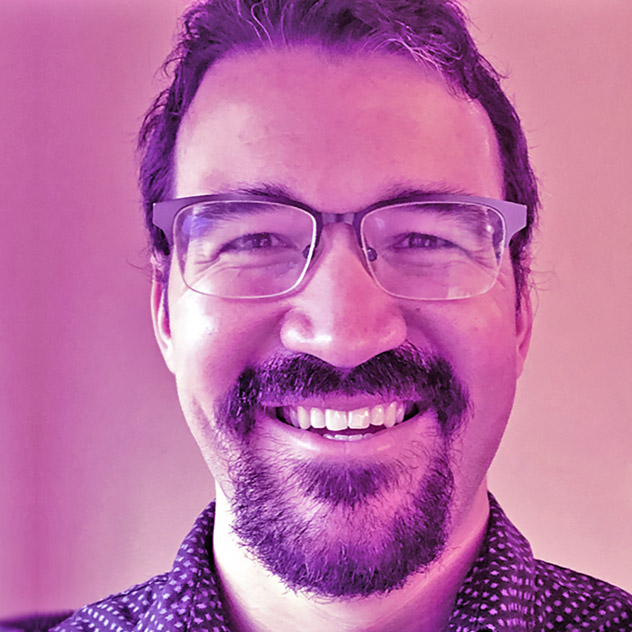 On a large project searching for new ways to represent chemical reactions mathematically, he acted as an atmospheric chemistry expert and used his mathematical knowledge to facilitate communication between the graph theory and chemistry researchers.
PNNL has been a natural fit for Silva, who obtained his PhD from Massachusetts Institute of Technology. He was drawn to the collaborative nature of work at PNNL, which fits well with his interdisciplinary background. Silva credits the noteworthy science produced by PNNL to the varied skillsets and the diverse community of scientists found at PNNL.
When asked why he chose a career in science, Silva responded: "I just kept pursuing the most fun and interesting work, with the most fun and interesting people. And this is where I ended up!"
Cheng Tan, Computer Scientist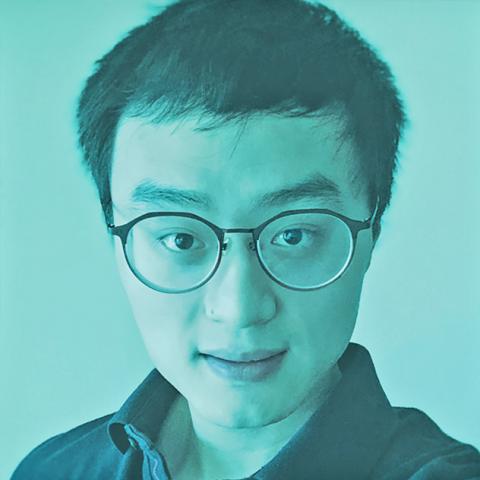 Computer scientist Cheng Tan is adaptable—just like the computer architectures he designs.
After obtaining his PhD at the National University of Singapore, he moved to Ithaca, New York for a one-year postdoctoral position, before starting at his current position at PNNL in January 2020. PNNL drew him in with its "brilliant and friendly colleagues, mentors, and team leaders."
Tan designs new computer architectures for emerging computing needs. His work for multiple projects across the laboratory's Data Model Convergence Initiative is already opening new research opportunities at the frontier of hardware and software development. Tan is most proud of a project where he was the major contributor to open-source software that allows users to design and test new hardware to accelerate how fast neural networks develop.
He wants to continue doing research at the edge of computer science and particularly enjoys brainstorming new ideas. "Science is always evolving and never boring," Tan said. "I never lose interest in innovation and exploration."
Stephen Taylor, Microplastics Soil Scientist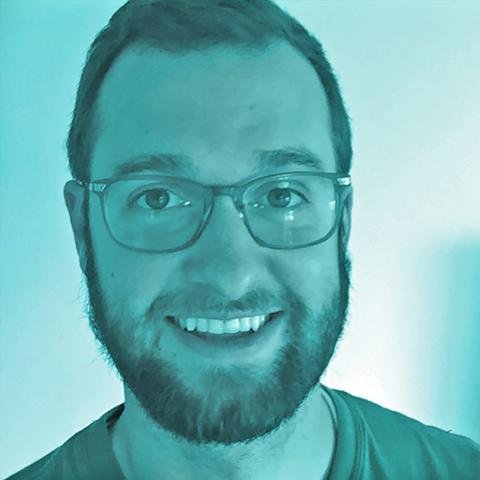 Soil scientist Stephen Taylor came to PNNL in 2018 during graduate school as part of the first cohort in the WSU-PNNL Distinguished Graduate Research Program. He finished his PhD earlier this summer and began his postdoctoral position at the Laboratory in August.
During his graduate work at WSU, Taylor gave a "Lunch and Learn" seminar at PNNL to see if any scientists were also interested in studying how global plastic contamination affects the terrestrial ecosystem. "I couldn't believe the support I received from so many world-class scientists," he said.
Collaborations with teams of PNNL scientists and access to world-class analytical instruments supports his work to better understand plastic contamination in soil, particularly from micro- and nanoparticles that form from natural weathering of plastic waste. He studies how to detect and quantify these tiny particles, as well as how they interact with plants on land and travel to marine ecosystems.
Taylor's family just adopted their first puppy. They love family camping trips, reading books, going to the river, and playing tabletop games together.
Published: September 22, 2020