January 4, 2023
Spotlight
Environmental Science Internships Spark Future Careers
Applications due soon for internships with DOE and national labs
High school senior Jordan Perkins didn't know how to write computer code in JavaScript. Yet here she was, a summer intern at Pacific Northwest National Laboratory (PNNL) with an assignment to do exactly that.
"The main basis of my internship was to develop a function to identify data gaps and overlaps for our HYPATIA software," she said, referring to a program PNNL's environmental remediation team developed to visualize and analyze pump-and-treat system data as part of Hanford Site cleanup.
"I first developed the prototype in a spreadsheet because I didn't know how to code. That was a huge jump," Perkins said. "It was a super challenging project and had a lot of different things that I had to learn. Not only coding, but networking and talking to different professionals. It was an amazing experience."
PNNL and other Department of Energy (DOE) national laboratories offer internship opportunities for students from high school through graduate school in a variety of science, technology, engineering, and math careers, including the Student Research Apprenticeship Program (SRAP), Minority Serving Institution Partnership Program (MSIPP), Science Undergraduate Laboratory Internships (SULI), Community College Internships (CCI), Young Women in Science (YWIS), and others. Application deadlines vary for summer 2023, with some due as early as January 10.
"There is a need for researchers and scientists on multi-disciplinary diverse teams working to solve complex environmental issues," said John Moon, MSIPP Program Manager for the DOE Office of Environmental Management (DOE-EM). "My program was designed to help address EM's future workforce needs by partnering with academic institutions, government labs, and DOE contractor organizations to mentor future scientists and engineers who will address environmental cleanup challenges."
Students who worked on environmental science projects last summer joined Moon recently to share their experiences and advice in a webinar hosted by the Center for the Remediation of Complex Sites (RemPlex).
Learning to Code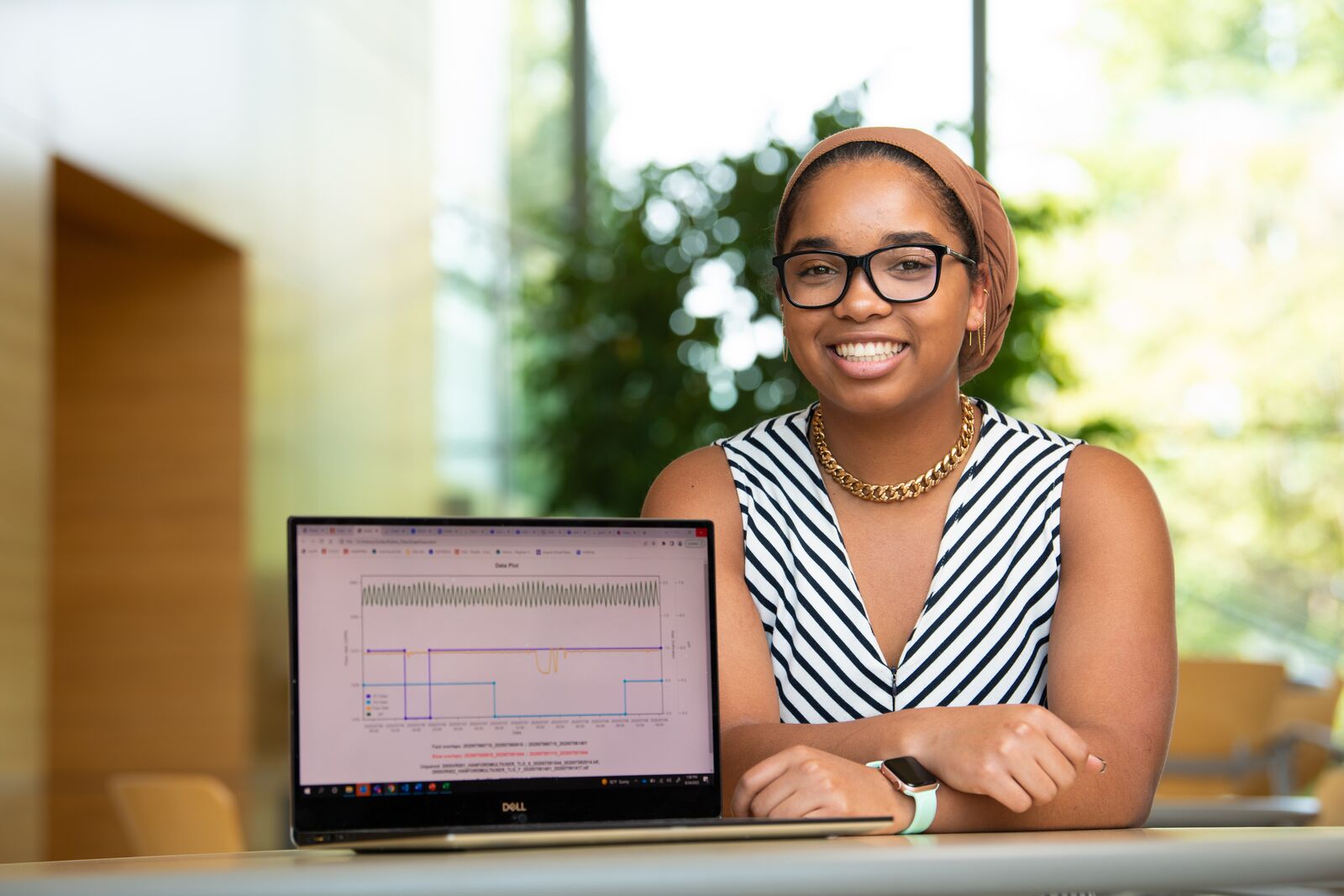 Jordan Perkins, a Richland High School rising senior, participated through the SRAP with a focus on data analysis.
When did you experience a challenge during your internship, and how did you address it?
"I was a little shy at the very beginning. For my birthday, my mentor got a group of five scientists together and had me ask them questions. It was his special way of throwing me to the sharks, but it helped me gain confidence and realize that they're just people willing to help me. That was a turning point, realizing I could do this—it just takes a little leap of faith. It was a healthy environment for me to be challenged. My questions were encouraged, my process was honored, and I was able to grow in the way I wanted to."
Who do you feel was the most impactful person to your internship?
"My mentor, Christian Johnson, because he's the one that taught me all the coding and walked me through absolutely everything because I was very new to the world that he was showing me. I respect him a lot for his patience with me. Also, High School Internships Program Manager Emily Dykes, because she was super helpful before I got the internship—the process of applying and making sure I had everything that I needed. She was also super helpful with other connections I wanted to make across other divisions."
Hands-On Experience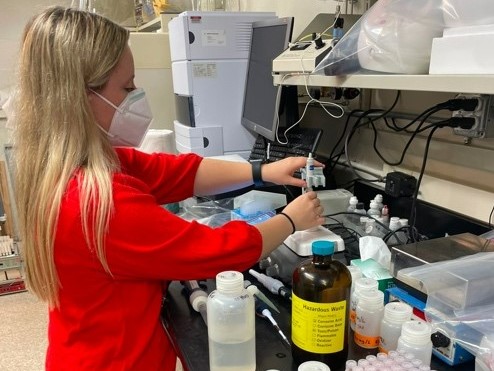 Mariah Doughman, a PhD candidate at Florida International University (FIU), participated in the DOE-FIU Science and Technology Workforce Development Program, focusing on geochemistry and experimental research.
What was your favorite part of your internship?
"I enjoyed being able to meet everyone. I've been working virtually with the people that mentored me—Nik Qafoku, Jim Szecsody, and Hilary Emerson—since 2020, and I was able to finally meet them in person and tour all the different facilities at PNNL."
How would you describe your PNNL intern experience?
"Being able to physically go into the lab and have somebody show me the different techniques I was using was very valuable. Also, being exposed to the different meetings gave me a taste of the expectations of project leaders and program managers."
Where do you hope to go now that your internship is complete?
"I'm working towards finishing my PhD in chemistry at FIU. But in the meantime, I'm applying for the Environmental Management Graduate Fellowship program at PNNL. If accepted, I would work on the deep vadose zone project, which is similar to the environmental remediation work I am conducting now. And this would be a year-long fellowship, so it would give me a better ability to assess if a career at a national laboratory is something I would be interested in once I defend my dissertation and graduate."
Being a Parent and a Student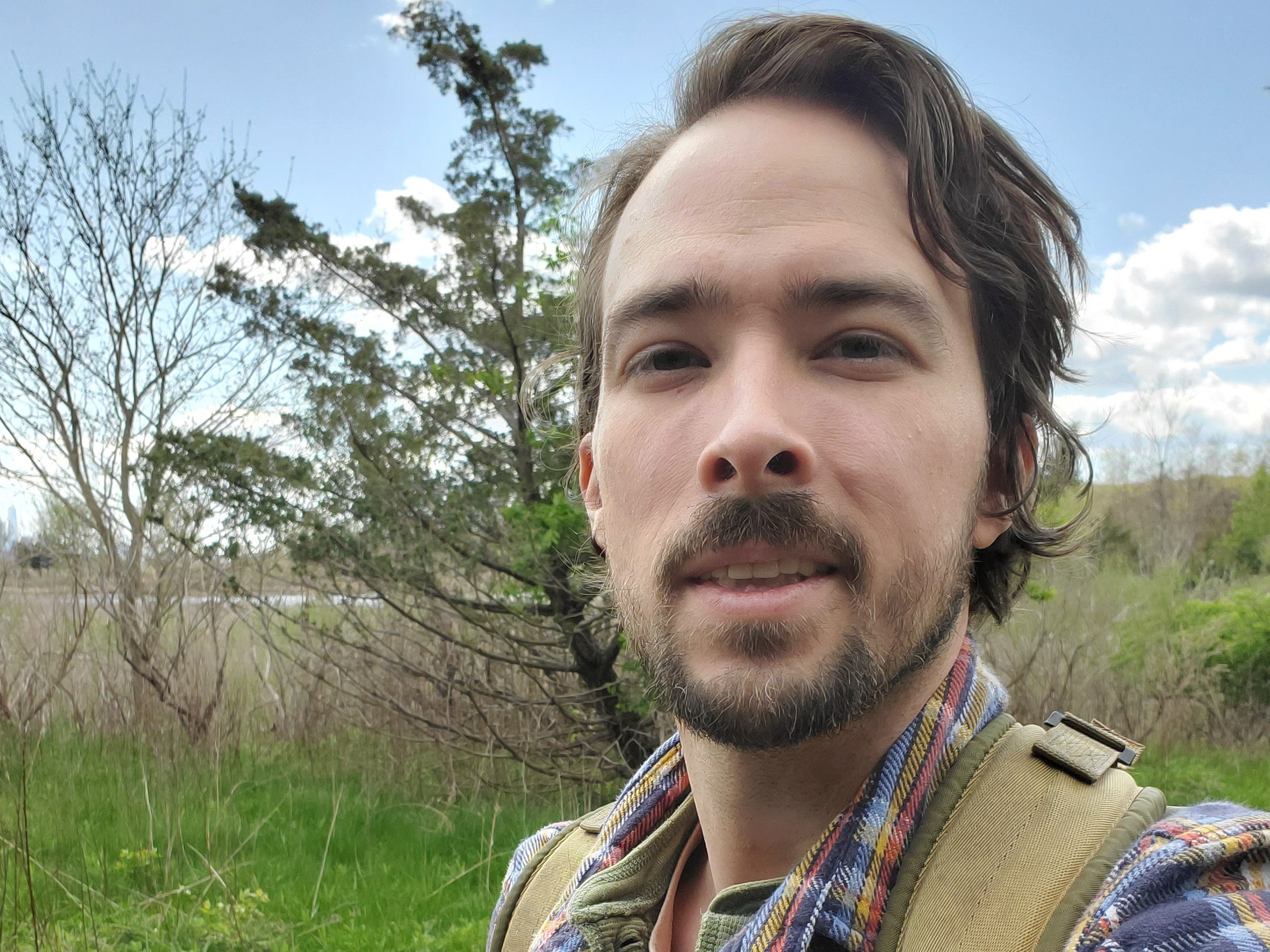 Josh Thompson, a PhD candidate in environmental science at Rutgers University, was an MSIPP intern with a focus on near-surface geophysics.
Who do you feel was the most impactful person to your internship and why?
"Fred Day-Lewis, my direct mentor through MSIPP, was great because there was this perfect balance of giving me the independence you would expect from mentorship—counterbalanced with support. Judy Robinson was great too. She was the team leader and was very helpful at facilitating conversations with other scientists."
How would you describe your PNNL intern experience?
"Absolutely incredible. I was a little anxious before doing the internship because it takes up 10 weeks of my PhD research progress, but I was thinking very narrowly before the internship—I wasn't thinking about what would happen after the PhD. My PNNL internship gave me insight into what I want to do in my future. It was amazing because now I know the type of work I want to do as a future postdoc and as a career researcher. It gave me focus, which I couldn't have gotten through my PhD studies alone."
When did you experience a challenge during your internship, and how did you address it?
"I'm a dad of an amazing 2-year-old daughter. My wife works full time, so I'm the primary transport between daycare and things like that. During the middle of the internship, my daycare situation changed, and I had to start picking my daughter up earlier. I was very apprehensive at first, worried about how Fred and Judy may judge my situation. I addressed this by being transparent with them and explaining how I would schedule my 40-hour work week and take care of my child. My mentors were very understanding of my situation and saw the hard work I put in. They said, 'You are your own scientist; we're not holding you to a nine-to-five schedule, we're holding you to getting your research done and pushing these projects forward.'"
Skills That Advance Careers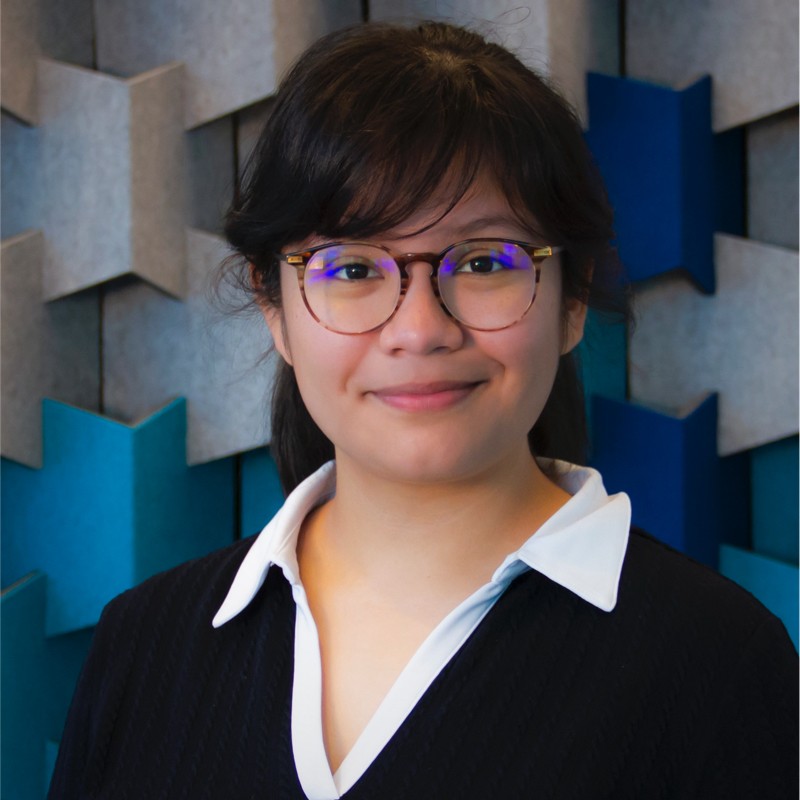 Sophia Lazcano is a junior majoring in statistics at Texas A&M University and participated in the SULI program.
Why do you think doing a national laboratory internship can help advance your career?
"Not only can you work on your interpersonal skills, but your technical skills will also be propelled. I learned JavaScript, a programming language I had never dealt with before. I also learned to be a better writer of scientific papers because it's not every day you get to write an awesome report detailing your project."
When did you experience a challenge during your internship, and how did you address it?
"Everyone in the lab was great, so this wasn't an interpersonal challenge; it was more internal for me. Being bilingual in Spanish—with English as my second language—and not majoring in English— I would say my writing needed work. But my mentor really worked with me. I would write several drafts of my project, and my mentor would look through them so that I could get constant feedback. That's how I overcame it, seeking out help instead of just keeping it to myself."
What one piece of advice would you give to a new intern?
"Get to meet people and attend every single intern event. And don't limit yourself to just meeting interns—look through PNNL's internal organization charts to find roles that you're interested in and talk to those people. I'm still talking to my mentor periodically, and it's cool to stay in touch with everyone."
Internships Create Career Paths
An internship is a great opportunity for a student to discover what it would be like to work in the field—sometimes literally, depending on the research project. For some, their PNNL internship sparked the desire to build a career at a national laboratory.
Jackie Wells was a PNNL intern through SULI during the summers of 2015 and 2016, then returned to PNNL in 2017 as a post-bachelor's research assistant. Today, Wells is a PNNL earth scientist involved in environmental engineering, microbial ecology, and water quality monitoring projects.
Nancy Avalos joined PNNL in June 2017 as a student under MSIPP, and now she is an earth scientist specializing in the performance of materials for use in groundwater remediation and low-activity waste solidification.
Emily Fabricatore started as a 2019 summer intern for DOE-EM Headquarters through the DOE Scholars program. Now, Fabricatore is an environmental scientist at Savannah River National Laboratory, where her projects include the Climate Action Plan and Advanced Long-Term Environmental Monitoring Systems.
DOE's Moon noted that Congress increased EM's MSIPP budget from $6 million in 2021 to $56 million in 2022 and 2023, providing funding for university grants, research awards, a postdoc program, and more.
"Specifically, for internships, we have doubled down on availability. We have increased the number from 25 to 50 internships this year (from DOE-EM Headquarters)," Moon said. "There are so many more from other DOE offices—Science and Legacy Management—and from DOE field sites and national laboratories. Personally, for environmental management, I feel there's no better time to apply for internships and graduate programs than today."
Published: January 4, 2023