Alex Hanna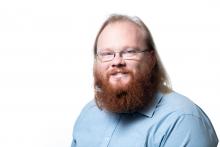 At Pacific Northwest National Laboratory, Alex Hanna works to develop inversion, model calibration and decision support tools to better manage environmental remediation, hydraulic fracturing, and geothermal energy sites. He holds a BS in geophysics, a MS in hydrogeology, and a PhD in environmental engineering and Earth sciences.
Jonathan Whiting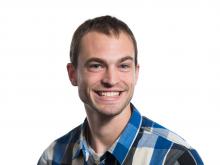 As the team leader for the Marine Energy Team, Jonathan Whiting works on projects related to wind and marine renewable energy. As part of his work he develops online databases, models the trajectory of oil spills, optimizes carbon capture technologies, conducts numerical modeling for ecological restoration, and studies the effects of marine renewable energy on the environment.
 

Brian Huang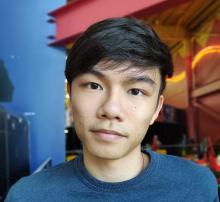 At Pacific Northwest National Laboratory, Brian Huang is a Software Engineer who specializes in building the front-end and back-end for applications and websites. He primarily builds data repository websites but also maintains safety critical software.
Delphine Appriou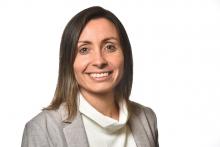 Delphine Appriou has over 10 years of expertise in many aspects of geologic carbon storage projects (i.e., characterization, permitting, monitoring, and transport). Delphine contributes to performance assessments of geophysical techniques to monitor CO2 plume movements in the National Risk Assessment Partnership (NRAP), with a focus on gravity monitoring. She also supports the application of NRAP tools to candidate geological carbon storage sites as part of the CarbonSAFE initiative. 
Shyla Kupis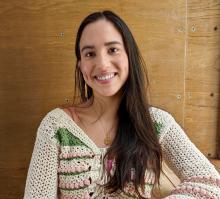 At Pacific Northwest National Laboratory, Shyla Kupis is a Post-Masters Research Associate working on geoscience-related projects. Her focus is primarily on developing optimization algorithms, model calibration, and predictive simulation tools with applications to geological carbon capture and storage. She holds a BS in mathematics, a MS in environmental engineering, and a MS in mathematics.
Diana Bacon
Diana Bacon is a computational scientist with expertise in hydrology and geochemistry. Her research has focused on developing and applying multiphase flow and reactive transport simulators to understand the fate and transport of radionuclides, carbon, and pollutants in groundwater. Diana is currently applying deep learning to develop fast forward simulations for pressure management during carbon storage operations as part of the U.S. Department of Energy's SMART initiative.
Past Contributors
Catherine Yonkofski (2014-2021)
Luke Rodriguez (2014-2017)
Ellen Porter (2012-2016)
Jason Gastelum (2012-2016)