Staff information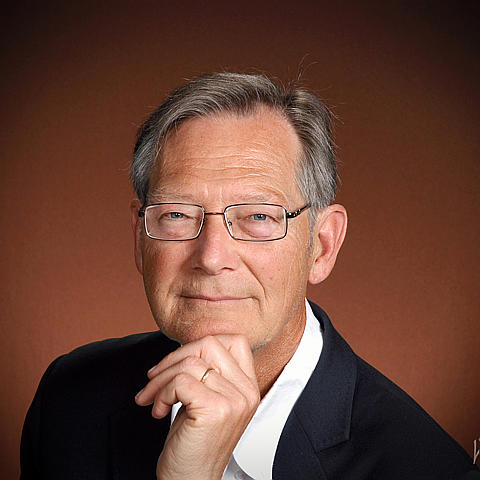 Christer Jansson
Biosystms Dynamics & Simula
Project Manager
Pacific Northwest National Laboratory
PO Box 999
MSIN: K8-98
Richland, WA 99352
Send Email
Biography
Dr. Jansson leads development of a vision and strategy for PNNL and EMSL in plant systems biology and bioenergy, building on existing capabilities in plants, cyanobacteria and enzymatic approaches. These efforts include establishing partnerships, identifying capability gaps, and outlining where PNNL and EMSL can deliver enhanced impact to BER-related missions.
Director of Plant Sciences, EMSL, 2014-present. Leads development of a vision and strategy for PNNL and EMSL in plant systems biology and bioenergy.
Senior Staff Scientist, Earth Sciences Division (ESD), Lawrence Berkeley National Laboratory (LBNL), Berkeley, 2008-2014; ESD Program Lead for Bioenergy 2011-2014. Research evolved around bioengineering of plants and cyanobacteria with emphasis on understanding and exploiting photosynthesis, lipid and carbohydrate metabolism and source-sink interactions. Lead-PI for two ARPA-E projects, "FOLIUM" aiming at using synthetic biology and metabolic engineering to establish tobacco as a platform for foliar production of advanced hydrocarbon biofuels, and "METHYLASE" with focus on using enzyme and metabolic engineering to design a novel enzyme and metabolic pathway for direct conversion of methane to liquid transportation fuels.
Professor/Chair, Mol. Biol., Dept. of Plant Biology & Forest Genetics, Swedish Univ. of Agricultural Sciences (SLU), Uppsala BioCenter, Uppsala, Sweden, 2000-2007; Head of Department, SLU, 2005-2007. Research centered on photosynthesis in cyanobacteria and metabolic engineering of starch biosynthesis in cereals.
Scientific positions of increasing recognition, from Assistant Professor to Full Professor, Department of Biochemistry and Biophysics, Stockholm University, 1987-1999. Research on photosynthesis in cyanobacteria and starch biotechnology in cereals.
Research Interests
Published around 120 articles in journals and books relevant to his research around employing bioengineering approaches to understand and re-design photosynthetic metabolism. Particular areas of interest are photosynthesis and plant and microbial metabolism. More than 2,600 citations. H-index 34. See Google Scholar for list of publications.
Leads research focused on bioengineering of plants and cyanobacteria for enhanced photosynthesis and direct photosynthetic conversion of CO2 to liquid transportation fuels.
Education and Credentials
Postdoctoral research, Plant Research Laboratory (PRL), Michigan State University, 1984-1986
Ph.D., Biochemistry, Lund University, Sweden, 1984
B.S., Biochemistry/Microbiology, Lund University, 1978
Affiliations and Professional Service
Member, Editorial Board for J. Biosci. Medicine, 2013-present
Scientific Advisor for the company Algasol Renewables, 2013-present
Member, Institutional Biosafety Committee, LBNL, 2012-2014
Scientific Advisor for the company Kiverdi, Inc., 2009-present
Member, Evaluation Committee for Organism Biology, the Swedish Research Council, 2001-2007
Member, Committee for Molecular Biology & Biochemistry at the Swedish Royal Academy of Sciences, KVA, 1999-2005
Awards and Recognitions
Successfully initatied and headed several large, multi-disciplinary research projects:
Lead PI for ongoing ARPA-E project (CASP) on sorghum phenotyping (2015- ).
Lead PI for two previous ARPA-E projects FOLIUM (2012-2014) and METHYLASE (2013-2015).
Co-PI and PNNL Lead PI for ongoing BER project (EPICON) on sorghum phenotyping and epigenetics (2015-2020).
Lead PI for the PNNL-funded iPASS Initiative (2016-2019).
Invited and participated in a large number of international and national conferences and meetings as speaker and/or chair.
11 Ph.D. students graduated.
Served as head examinator for several Ph.D. defences in Sweden and abroad.
PNNL Publications
2017
Handakumbura P

, KK Hixson, SO Purvine, GC Jansson, and L Pasa Tolic. 2017.

"Plant iTRAQ-based proteomics."

Current Protocols in Plant Biology

2

(2):158-172.

doi:10.1002/cppb.20052

Ahkami A, RA White, III,

P Handakumbura

, and GC Jansson. 2017.

"Rhizosphere Engineering: Enhancing Sustainable Plant Ecosystem Productivity in a Challenging Climate."

Rhizosphere

3

(2):233-243.

doi:10.1016/j.rhisph.2017.04.012

Jin Y, M Fei, S Rosenquist, L Jin, S Gohil, C Sandstrom, H Olsson, C Persson, AS Hoglund, G Fransson, Y Ruan, P Aman,

GC Jansson

, C Liu, R Andersson, and C Sun. 2017.

"A Dual-Promoter Gene Orchestrates the Sucrose-Coordinated Synthesis of Starch and Fructan in Barley."

Molecular Plant

10

(12):1556-1570.

doi:10.1016/j.molp.2017.10.013

White RA, III, A Rivas-Ubach, MI Borkum, M Koberl, A Bilbao Pena, SM Colby, DW Hoyt, AK Bingol,

YM Kim

, JP Wendler, KK Hixson, and GC Jansson. 2017.

"The state of rhizospheric science in the era of multi-omics: A practical guide to omics technologies."

Rhizosphere

3

(2):212-221.

doi:10.1016/j.rhisph.2017.05.003

White RA, III, AR Panyala, KA Glass,

SM Colby

, KR Glaesemann, GC Jansson, and JK Jansson. 2017.

"MerCat: a versatile k-mer counter and diversity estimator for database-independent property analysis obtained from metagenomic and/or metatranscriptomic sequencing data."

PeerJ Preprints

5

:Article No. e2825v1.

doi:10.7287/peerj.preprints.2825v1

White RA, III, JM Brown,

SM Colby

, CC Overall, JY Lee, JD Zucker, KR Glaesemann, GC Jansson, and JK Jansson. 2017.

"ATLAS (Automatic Tool for Local Assembly Structures) - A Comprehensive Infrastructure for Assembly, Annotation, and Genomic Binning of Metagenomic and Metaranscripomic Data."

PeerJ Preprints

5

:,

doi:10.7287/peerj.preprints.2843v1

White RA, III, MI Borkum,

A Rivas-Ubach

, A Bilbao Pena, JP Wendler, SM Colby, M Koberl, and GC Jansson. 2017.

"From data to knowledge: The future of multi-omics data analysis for the rhizosphere."

Rhizosphere

3

(2):222-229.

doi:10.1016/j.rhisph.2017.05.001
2015
Su J, C Hu, X Yan, Y Jin, Z Chen, Q Guan, Y Wang, D Zhong,

GC Jansson

, F Wang, A Schnrer, and C Sun. 2015.

"Expression of barley SUSIBA2 transcription factor yields high-starch low-methane rice."

Nature

523

(7562):602-606.

doi:10.1038/nature14673