Distinguishing Capabilities
RemPlex uses a highly interdisciplinary approach that supports innovative solutions for complex contaminated sites, restores valuable natural resources, and protects regional, national, and global surface and subsurface environments, water resources and ecosystems. Details about the six major areas of expertise are summarized in the diagram below.

Facilities
PNNL facilities enable investigations to be conducted with radiological and non-radiological materials that span molecular-scale investigations through laboratory-, intermediate-, and field-scale experimentation, demonstration, and implementation.
PNNL's suite of experimental facilities and capabilities, coupled with our institutional computing resources, provide the core competencies necessary to evaluate soil and groundwater remediation at complex sites using a structured, systems-based approach that facilitates remedy decision and implementation for complex sites where restoration may be uncertain, require long time frames, or involve use of adaptive management approaches.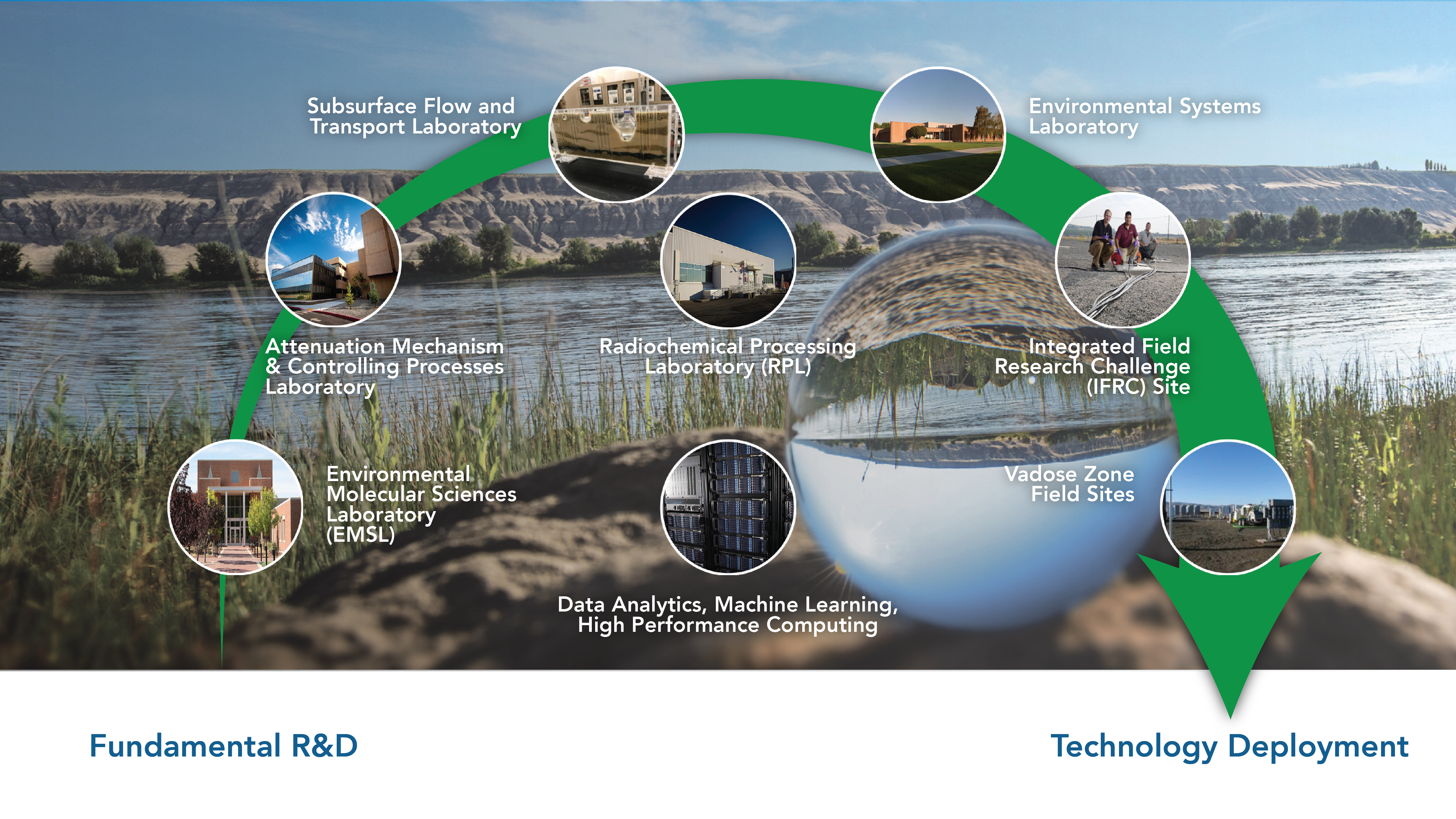 Contacts
Manager, Environmental Management Sector; Director, RemPlex
Laboratory Fellow, Environmental Subsurface Science; Deputy Director of Outreach, RemPlex
Advisor, Environmental Assessment; Deputy Director of Operations, RemPlex