December 27, 2022
Director's Column
From Fighting Nuclear Threats to Building Better Batteries, Tri-Cities Scientists Rocked 2022
Originally Published in the Tri-City Herald on December 27, 2022
As 2022 draws to a close and the days grow shorter, it's time to shine a light on the contributions made this year by the nearly 6,000 outstanding staff members at the Department of Energy's Pacific Northwest National Laboratory.
Together, they are advancing scientific knowledge, enabling sustainable energy and enhancing national security in numerous ways, including the examples highlighted here.
Giving nanoscience a gold star
In collaboration with the University of Washington, scientists designed a bioinspired molecule that can direct gold atoms to form perfect five-pointed nanoscale stars.
It's a step toward creating advanced materials with tunable properties, including some that are useful for sensing and detecting pathogens, among other national security and health applications.
Understanding a warmer world
Studying 40 years of hurricane activity, scientists learned that hurricanes on the Atlantic coast are growing wetter and strengthening faster as land warms quicker than water.
Our experts also outlined emission pathways for slowing global warming in a report released during the 2022 United Nations Climate Change Conference known as COP27 in Egypt last month.
Other PNNL research featured at the event included breakthroughs in long-duration energy storage and a report on the energy systems and trajectories of six countries involved in an international decarbonization effort called "Net-Zero World."
Designing longer-lasting batteries
By changing the ingredients that comprise the liquid core of sodium-ion batteries, scientists saw promising performance from this lower-cost, more sustainable alternative to lithium-ion batteries.
In laboratory tests, batteries using the PNNL design held 90 percent of their capacity after 300 cycles—better than results being published for most sodium-ion batteries today.
Keeping an eye on nuclear threats
Researchers are combining data analytics and machine learning with their expertise in nuclear nonproliferation to make it easier and quicker to detect threats.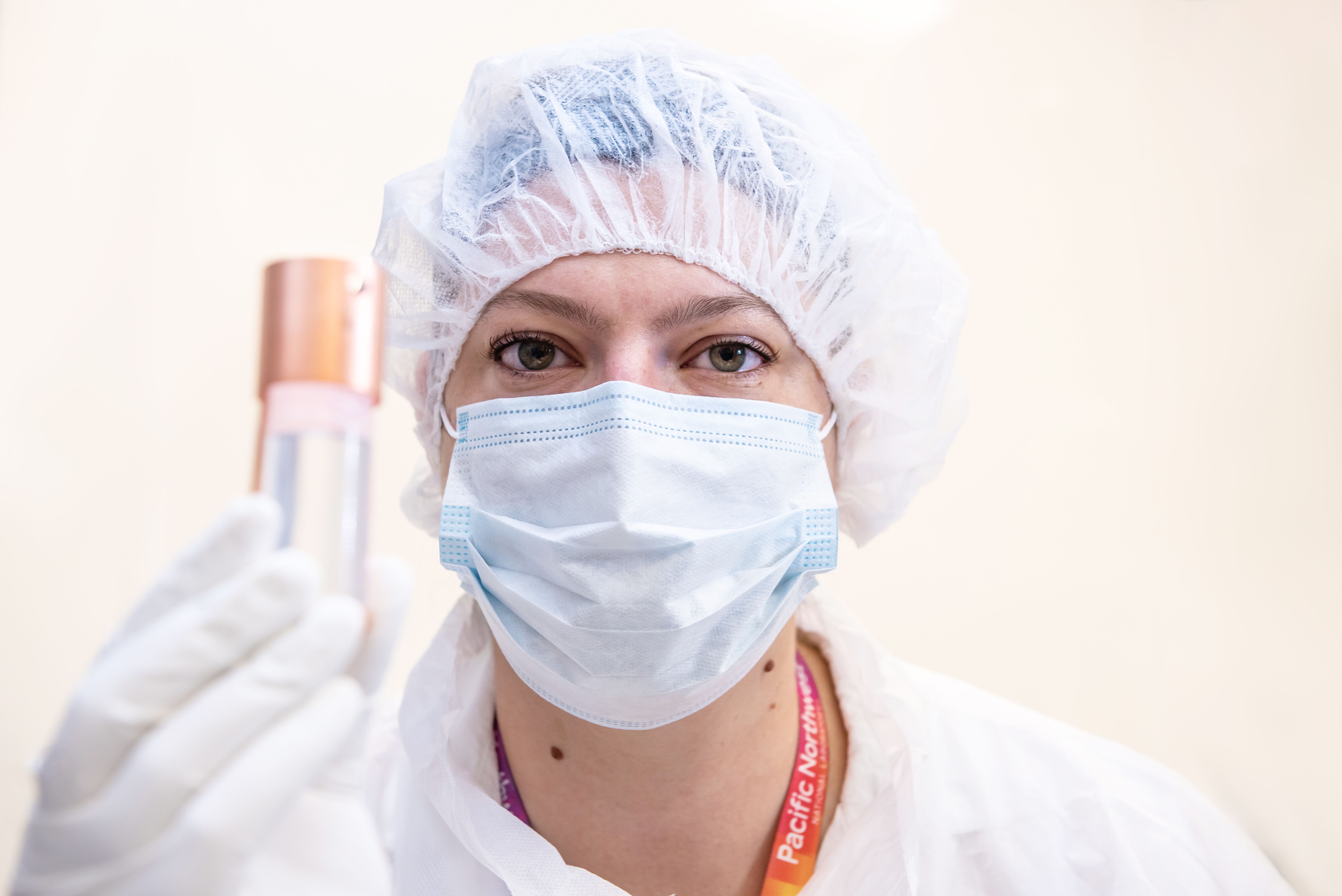 For instance, they developed a system that could augment existing safeguards at reprocessing facilities by using machine learning to detect abnormalities in data patterns that could represent the diversion of nuclear materials.
We highlighted our capabilities to the secretary of the Preparatory Commission for the Comprehensive Nuclear-Test-Ban Treaty Organization during his recent visit to PNNL.
He also saw the extremely sensitive instruments in our Shallow Underground Laboratory and met staff who support the organization.  
Digging into soil viruses
By comparing soils samples from three states and leveraging national DNA sequencing and computational resources, scientists identified previously unknown soil viruses and their role in maintaining microbial populations that support plant health.
They discovered that viruses in drier soils are more likely to contains special genes that may be transferred to their bacterial hosts—possibly helping them recycle carbon and improve soil health.
Watching atoms move in materials
Researchers are using highly specialized scientific instruments to observe how atoms in metals are rearranged as certain forces are applied that change its overall shape.
The insights they gain could lead to custom-designed materials with industrial applications, such as longer lasting batteries and stronger, lighter alloys for vehicles.
Putting an end to clumping catalysts
In a multi-institution effort that included Washington State University, researchers discovered how to keep metal atoms from clumping together when exposed to conditions required for certain chemical reactions.
This reduces the amount of expensive platinum often used as catalysts while also increasing the speed of reactions. Their discovery could be useful in energy-related technologies such as vehicle emissions controls and the production of alternative fuels and fertilizers.
This research is taking place in the Energy Sciences Center, which opened this year to enable discovery in chemistry, materials science and computing.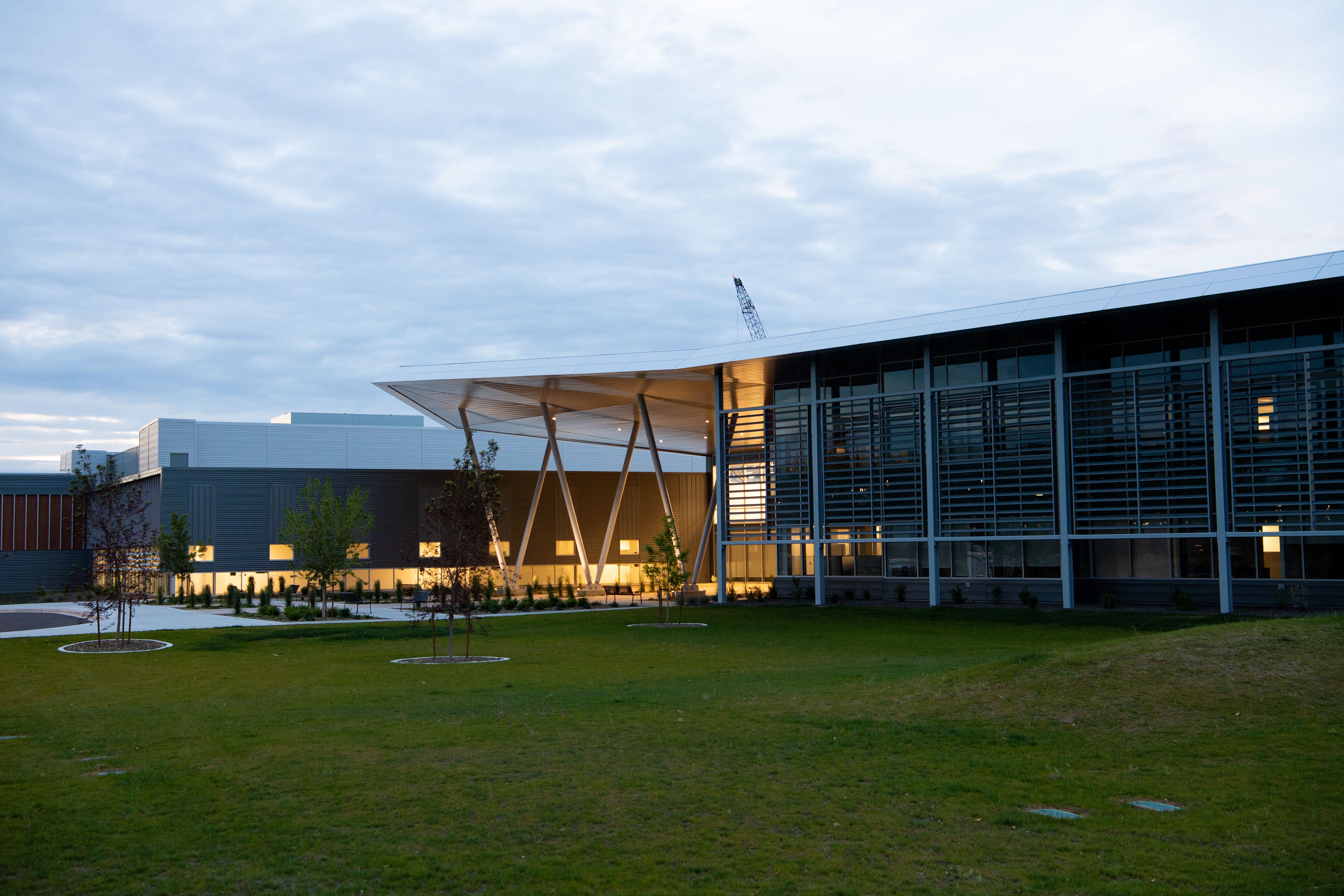 Powering the future with wind
Researchers used a method they developed for assessing the value of offshore wind to explore its potential in Oregon.
They determined that offshore wind could increase the reliability of electricity delivery to Oregon's coastal communities while also increasing transmission capacity that could serve areas throughout the Willamette Valley.
Reflecting on 2022, these examples and dozens more show how a spark of curiosity and a sprinkle of innovation can shed light on some of the world's most critical challenges and lead to a brighter future for us all.
Happy Holidays!
Steven Ashby, director of Pacific Northwest National Laboratory, writes this column monthly. To read previous Director's Columns, please visit our Director's Column Archive.
Published: December 27, 2022