October 6, 2023
Staff Accomplishment
Chauvet-Maldonado Completes International Nuclear Law Program
Curriculum explores legal implications of nuclear energy
The safe and secure use of nuclear energy is bound by a complex body of laws and legal regimes. For Chanel Chauvet-Maldonado, nonproliferation policy and law analyst at Pacific Northwest National Laboratory (PNNL), it is a common focus of her work to analyze emergent legal and policy issues in global security. In August 2023, she bolstered her expertise by completing the Organization for Economic Co-operation and Development Nuclear Energy Agency (OECD NEA) International School of Nuclear Law program (ISNL).
"The value of this initiative lies in the comprehensive lectures delivered by renowned specialists in their respective fields ranging from transport security to export controls. These specialists have developed their expertise within international organizations, governments, and private industry, so the perspectives that they offered in addition to the content was quite extensive," said Chauvet-Maldonado. "For example, one of my inspirations in the field of nuclear law, Peri Lynne Johnson, Legal Advisor to the International Atomic Energy Agency (IAEA) Director General and the Director of the IAEA Office of Legal Affairs, provided a lecture and discussion about the role of the IAEA in working to promote the safe, secure, and peaceful application of nuclear science and technology across the globe."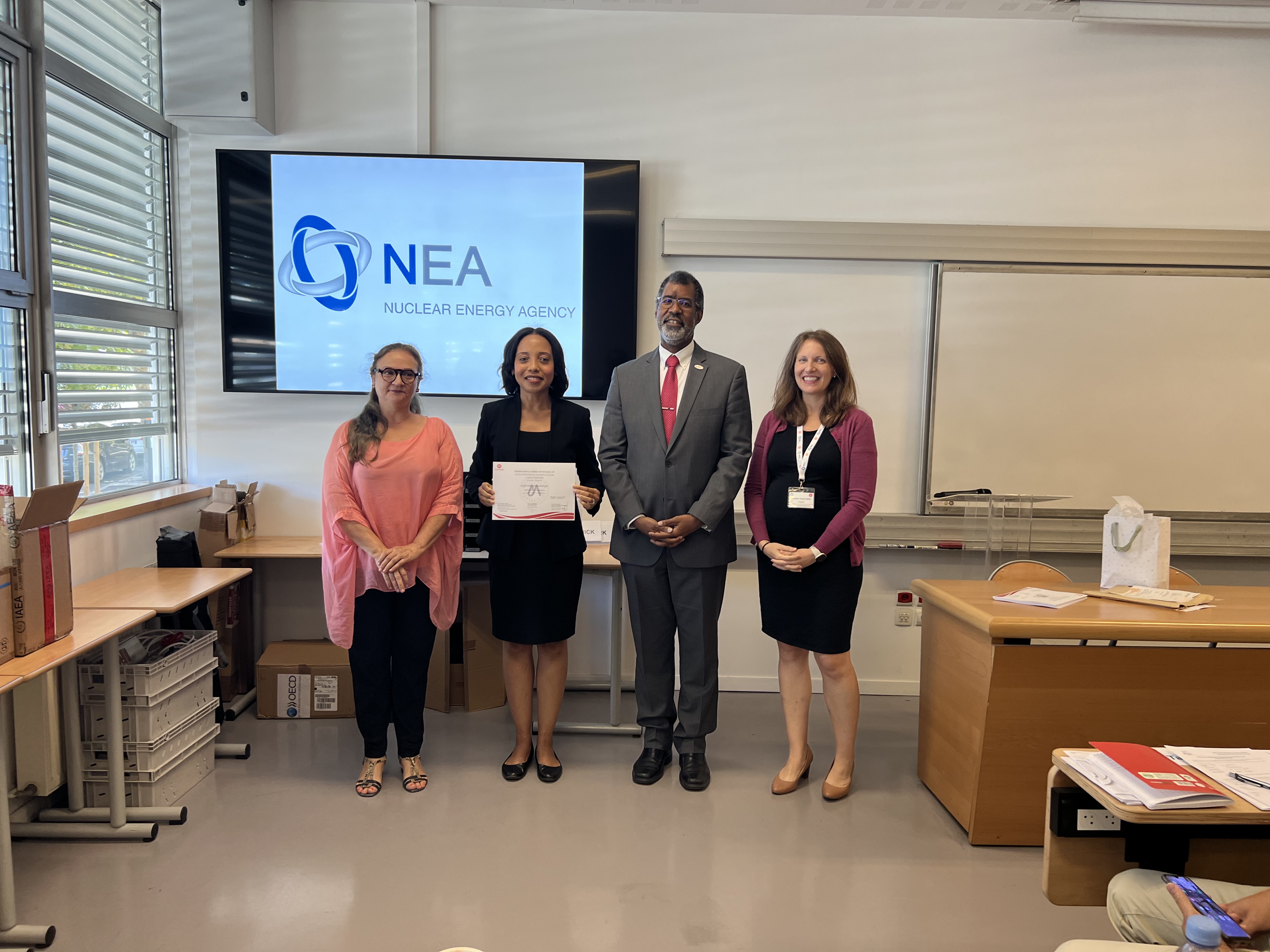 Connecting nuclear law, safety, and security
The ISNL program was established in 2001 by the OECD NEA in cooperation with the University of Montpellier in France to provide participants with a comprehensive understanding of the interrelated legal issues relating to the safe, efficient, and secure use of nuclear energy. Topics covered include nuclear safety, security, safeguards, liability, trade, and transport, among other areas. Of the more than 250 applicants who applied to the renowned program, only 60 professionals from across the world were selected to participate. To obtain a diploma in international nuclear law, participants are required to submit a dissertation for review by the ISNL program administrators and the University of Montpelier by December, which Chauvet-Maldonado has committed to pursue through her submission of an application and dissertation topic.
During the two-week program, Chauvet-Maldonado and her colleagues spent time solving complex case studies related to subtopics of nuclear law. They also had the unique opportunity to visit the International Thermonuclear Experimental Reactor (ITER), an international collaboration between 35 nations to create the ITER Tokamak, which will create energy through a fusion process similar to that of the Sun. During this site visit, the participants explored the ITER Tokamak facility and received multiple presentations on nuclear fusion.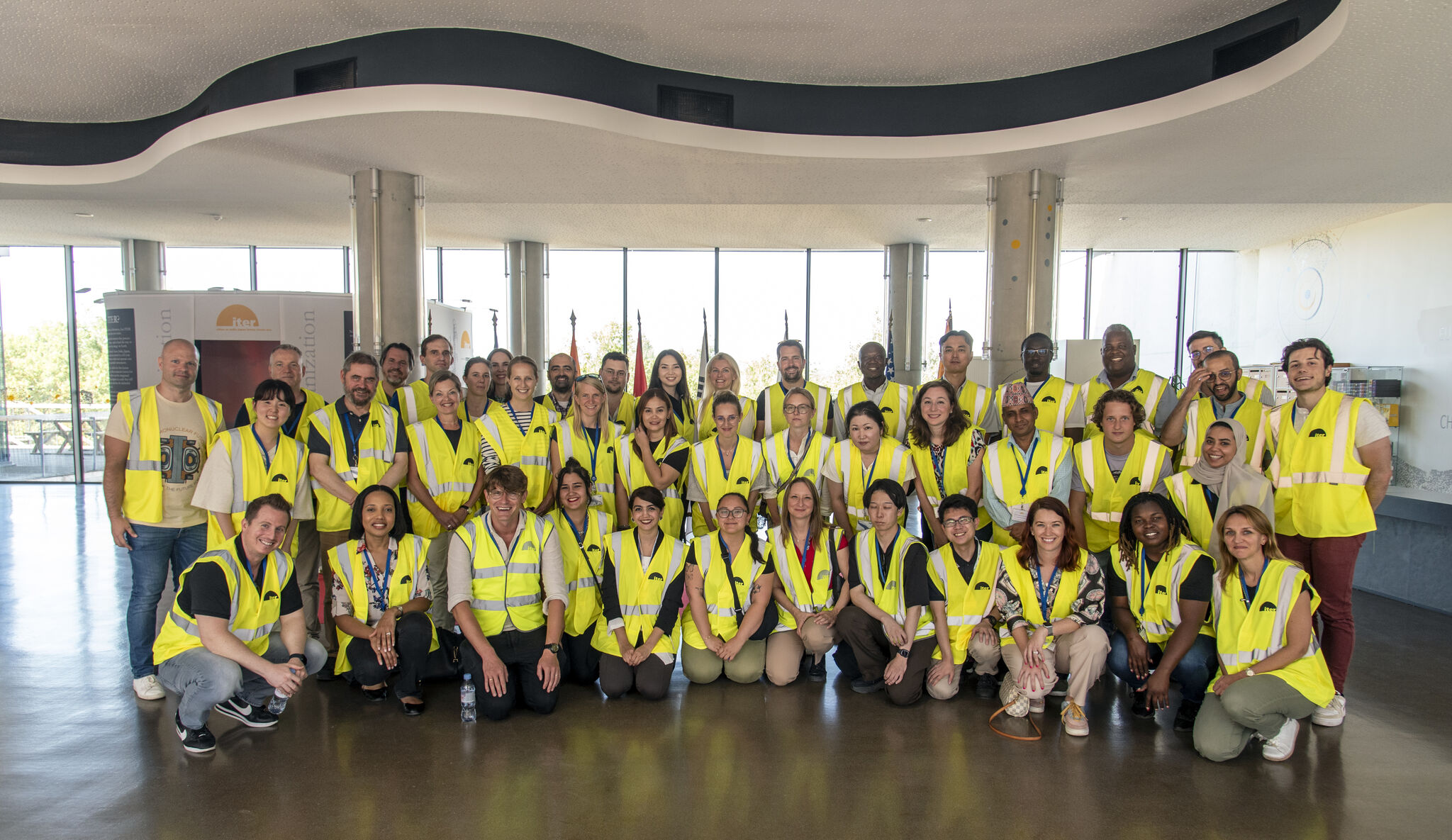 Applying legal expertise to security challenges
As a nuclear law subject matter expert, Chauvet-Maldonado looks forward to leveraging the ISNL experience in her work with the Legal Frameworks team of PNNL's Threat Prevention and Resilience group in the Emerging Threats and Technologies Division. In this role, she regularly contributes her legal expertise to capacity-building programs, foreign technical recommendations, and regulatory best practices to improve national legislative frameworks for the security and nonproliferation of chemical, biological, radiological, and nuclear weapons and materials.
"ISNL presented a prime opportunity to immerse myself in the study of the subdivisions of nuclear law, including nuclear security and safeguards, radiological security, and export controls, which are areas in which I was able to learn about the latest updates and innovations and introduce my project work at PNNL and in bilateral consultations as well as technical exchanges with foreign stakeholders following the conclusion of this program," Chauvet-Maldonado said.
Published: October 6, 2023