Minority-Serving
Institution Partnership
Program
Partnering for our nation's security
The Minority-Serving Institution Partnership Program - National Nuclear Security Administration (MSIPP-NNSA) is a research-based experience for students who are traditionally underrepresented in STEM.
MSIPP-NNSA is designed to build a sustainable pipeline between the U.S. Department of Energy facilities and national laboratories and minority-serving institutions in STEM disciplines, and bring a heightened awareness of NNSA plants and laboratories to institutions with a common interest in STEM research fields.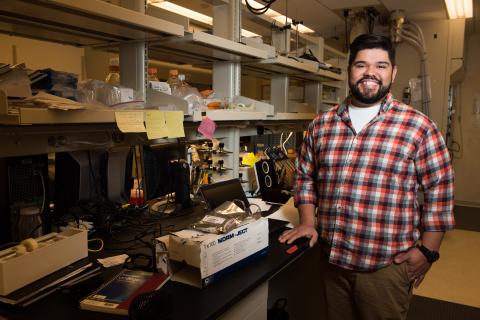 About Our Interns
This program seeks students who have a passion for solving complex problems in national security, energy, and science. MSIPP-NNSA interns work side-by-side with a scientist in a specific research area that aligns with NNSA's mission by applying cutting-edge research to make our nation safer and stronger. Such research areas include:
Biology

Computational science

Cybersecurity

High-energy physics

Mass spectrometry

Radiation detection

Radiochemistry
MSIPP-NNSA interns are assigned a PNNL project advisor who guides their work on projects supporting a wide range of NNSA mission areas and capabilities. Interns will deliver a poster presentation on their work and internship experience as part of the end-of-summer internship symposium sponsored by the Office of STEM Education. 
Want to learn more about MSIPP-NNSA at PNNL, including who our interns are and what they do? Check out this suite of MSIPP-NNSA intern posters and biographies.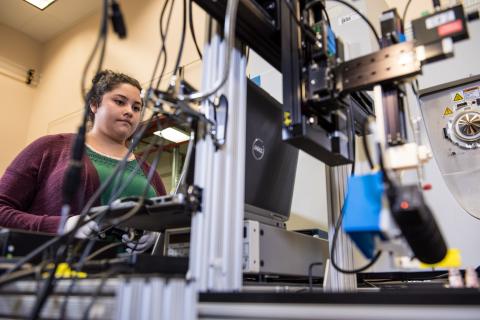 Key Program Dates & Information
To learn more and view current MSIPP-NNSA internship opportunities, visit the PNNL Careers website. Opportunities are typically posted in September/October for interns that will begin assignments in June. MSIPP interns come to PNNL fully funded by NNSA for a period of 8-12 weeks. Depending on the work scope and mentor, the internship can be extended.
Application Information
A complete application package requires the three listed items below, combined into a PDF and uploaded to the job posting on the PNNL Careers website:
Resumé or CV

Current unofficial transcript; cumulative GPA must be listed

300-word essay describing your educational goals; how the student's specific interests/experience align with the NNSA mission and to one of PNNL's core capabilities listed below; and how the student would contribute to the diversity of our programs.
PNNL Core Capabilities:
Chemical and molecular sciences

Chemical engineering

Biological systems science

Climate change science

Environmental subsurface science

Applied materials science and engineering

Applied nuclear science and technology

Advanced computer science, visualization, and data

Systems engineering and integration

Large-scale user facilities/advanced instrumentation.
"These past few weeks have definitely enhanced my critical thinking skills along with my ability to collaborate with others."— MSIPP-NNSA Intern
Contacts
Group Leader, NNSA Leadership Development
Project Coordinator, National Security Professional Leadership