Minority-Serving
Institution Partnership
Program
Partnering for our nation's security
The Minority-Serving Institution Partnership Program - National Nuclear Security Administration (MSIPP-NNSA) is a research-based experience for students who are traditionally underrepresented in STEM.
MSIPP-NNSA is designed to build a sustainable pipeline between the U.S. Department of Energy facilities and national laboratories and minority-serving institutions in STEM disciplines, and bring a heightened awareness of NNSA plants and laboratories to institutions with a common interest in STEM research fields.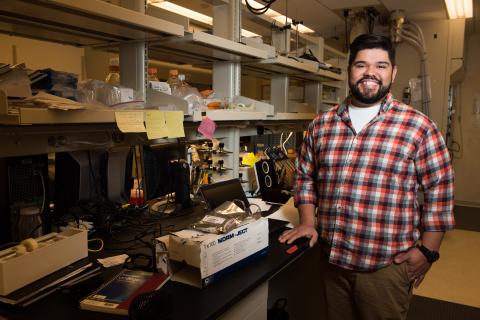 About Our Interns
This program seeks students who have a passion for solving complex problems in national security, energy, and science. MSIPP-NNSA interns work side-by-side with a scientist in a specific research area that aligns with NNSA's mission by applying cutting-edge research to make our nation safer and stronger. Such research areas include:
Biology

Computational science

Cybersecurity

High-energy physics

Mass spectrometry

Radiation detection

Radiochemistry
MSIPP-NNSA interns are assigned a PNNL project advisor who guides their work on projects supporting a wide range of NNSA mission areas and capabilities. Interns will deliver a poster presentation on their work and internship experience as part of the end-of-summer internship symposium sponsored by the Office of STEM Education. 
Want to learn more about MSIPP-NNSA at PNNL, including who our interns are and what they do? Check out this suite of MSIPP-NNSA intern posters and biographies.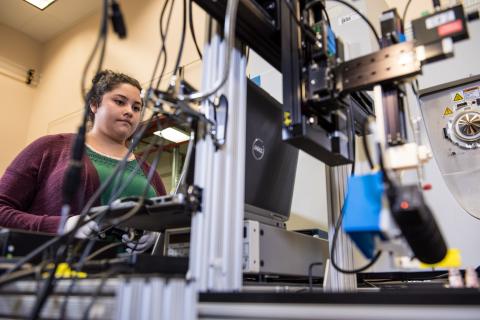 "These past few weeks have definitely enhanced my critical thinking skills along with my ability to collaborate with others."— MSIPP-NNSA Intern
Contacts
Group Leader, NNSA Leadership Development
STEM Education Consultant