Technical Details  
Scalable design for execution on laptops and supercomputers 

Laboratory and field installations

Coupling with flow and transport models (e.g., PFLOTRAN, eSTOMP)

Cost efficiency associated with pre-field planning

Physically-based field-scale feasibility assessments

Solutions for:

Mesh generation (problem definition/boundaries)

Forward modeling (feasibility and synthetic studies)

Inverse modeling (static characterization)

Time-lapse inverse modeling (monitoring)
What makes E4D unique?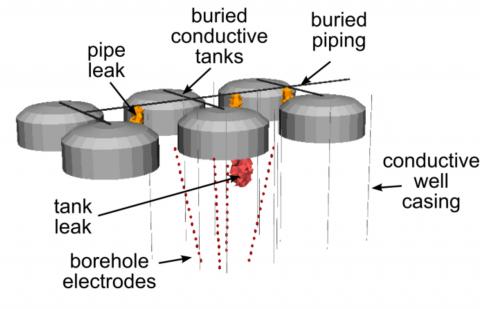 Computational efficiency
Customization
Incorporation of prior information

Perched-water and/or water table locations

Metallic infrastructure locations

Hydrostratigraphic boundaries

Conductivity parameter bounds
How does E4D execute?
Reading user-created ascii text files customized for an operational run mode and site-specific description, E4D executes with a master-slave configuration, where the master process communicates with slave processes for parallel execution. This distributes the computational burden to slave nodes, allowing for near real-time interpretation of large geophysical datasets.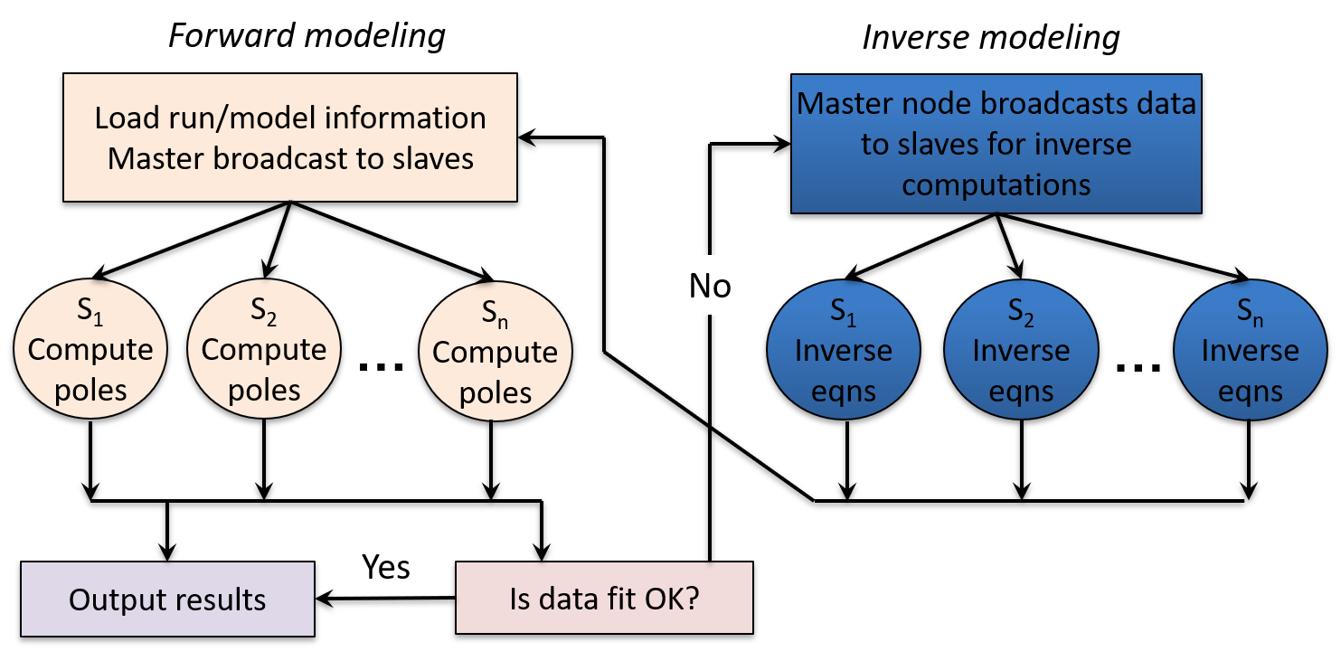 Field examples include:
Characterization of hazardous nuclear wastes beneath underground tanks

. The largest static ERT inversion to date with ~5,000 electrodes, 220,000 measurements, and 3 million inversion parameters.

River-stage intrusion and paleochannel detection.

Surveys were executed with 352 surface electrodes, collecting 139,000 measurements every 6 hours.  A time-lapse inversion of  ~905,000 inversion parameters executed within 2 hours on 353 cores.

Tank leak detection

. With 4 lines of 16 buried electrodes surrounding a tank, 5000 time-lapse measurements were inverted with ~950,000 parameters within 3 hours using 65 cores.
Contacts
Computational Geophysics Team Leader; Advisor, RemPlex
Director, Earth Systems Science