Initiative Leadership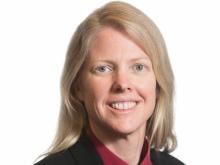 Wendy Shaw, Initiative Lead
Wendy Shaw (PhD University of Washington, BA Whitman College) is the Chief Science and Technology Officer in the Physical and Computational Science Directorate at Pacific Northwest National Laboratory. Her research focuses on learning from and mimicking nature at the intersection of chemistry and materials. Her projects are in two broad areas: developing a fundamental understanding of the role of proteins in biomineralization processes and designing catalysts for renewable energy that mimic features of enzymes. Her funding comes through the NIH and DOE, including a DOE Early Career award. Dr. Shaw has published over 100  peer-reviewed papers and has an h-index of  41. She is a Kavli Fellow and serves on review panels for NIH and DOE. She also serves on the editorial board of Biophysical Journal and has been an invited panelist for NIH, DOE, and the NRC. She received a BS in chemistry from Whitman College and a PhD in chemistry from the University of Washington.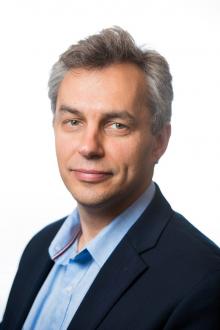 Peter V Sushko, Chief Scientist 
Peter Sushko uses computational modeling to understand the electronic structure of materials, reveal mechanisms of defect formation and transport, and predict materials behavior in complex environments. He joined Pacific Northwest National Laboratory's (PNNL's) Physical Sciences Division in 2014 as an associate division director with responsibilities for materials science. Before joining PNNL, he held several research positions in the Department of Physics and Astronomy and the London Centre for Nanotechnology at University College London. In 2008, he was awarded the Royal Society University Research Fellowship and was promoted to a reader (associate professor) in 2012.  Sushko received his BS and MS degrees in physics from St. Petersburg State University (Russia) and his PhD in physics from University College London. He serves as the chief scientist for the Chemical Dynamics Laboratory Directed Research and Development Initiative.
Neil Henson, Nuclear Incident Characterization Lead
Neil Henson is a senior scientist at Pacific Northwest National Laboratory (PNNL). Prior to joining the Laboratory in 2017, he spent 20 years at Los Alamos National Laboratory. Dr. Henson's research interests are in the application of computational chemistry methods to problems in energy security, including homogeneous and heterogeneous catalysis, energy storage, actinide chemistry, and nuclear forensics. Recently, he has focused on understanding the complex chemical interactions and interconversions of iodine-containing molecules in real-world environments, such as after nuclear power reactor accidents as part of PNNL's Chemical Dynamics Initiative and particularly the effect of radiochemical transmutation on chemical change for short-lived isotopes. Dr. Henson focuses on the use of simulation and modeling tools to provide chemical interpretations of experimental observables and the intersection of these techniques with data-driven methods.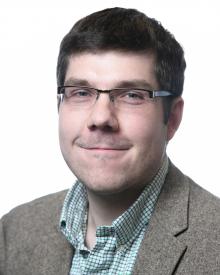 Steven Spurgeon, Functional Materials Co-Lead
Dr. Steven R. Spurgeon is a research staff scientist in the Energy and Environment Directorate's Materials Characterization group and co-leader for the Functional Materials Use Case of Pacific Northwest National Laboratory's Chemical Dynamics Initiative (CDi). He also holds an affiliate appointment as an associate professor of physics at the University of Washington. His research is focused on data-driven approaches to study the structure, properties, and behavior of nanoscale materials systems for energy, next-generation electronics, and quantum computing. Dr. Spurgeon is an expert in the characterization of functional materials using scanning transmission electron microscopy, electron energy loss spectroscopy, and image simulations.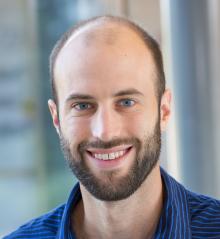 Zack Kennedy, Additive Manufacturing Lead
Zack Kennedy is a materials scientist in the National Security Directorate at Pacific Northwest National Laboratory (PNNL). He is experienced in the synthesis and characterization of small molecules and inorganic materials, surface science, and advanced manufacturing. As a research staff member at PNNL, he has focused on developing three-dimensional (3-D)-printed feedstocks and devices for separations, sensing, and anti-counterfeiting applications. He has concentrated also on modification of diamond nanomaterials for quantum information science applications, the mining of uranium from seawater, and various other projects supporting national security missions. His current interests include testbeds for 3-D printing, applied polymer science, materials characterization, and signature discovery. He serves as the technical leader for an advanced manufacturing focus area on the Chemical Dynamics Initiative at PNNL. He received a BS in chemistry from the College of Charleston and PhD in chemistry from the University of Oregon.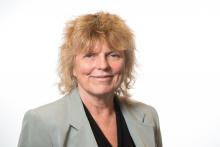 Anne Chaka, Functional Materials Co-Lead
Dr. Anne Chaka is a senior research scientist in the Geochemistry group at Pacific Northwest National Laboratory (PNNL), where she applies computational methods to understand quantum phenomena and chemistry in complex environments. Before coming to PNNL, she was leader of the Computational Chemistry Group at the National Institute of Standards and Technology, and head of Computational Chemistry and Physics at the Lubrizol Corporation.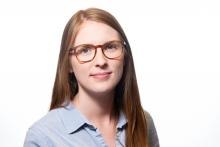 Jenna Pope, Data and Integration Lead
Jenna Pope is a data scientist in the National Security Directorate at Pacific Northwest National Laboratory. Her research focuses on the application of data science and deep learning to chemistry and materials science. Her projects are highly interdisciplinary and involve close collaboration with both experimentalists and modelers/theoreticians. She is a member of the American Chemical Society and serves on review panels for the National Science Foundation. She received a BS in chemistry from the University of West Florida and a PhD in computational chemistry from the University of Georgia. She publishes under the name Jenna A. Bilbrey.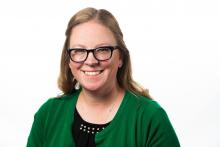 Brienne Siener, Nuclear Incident Characterization Steward
Dr. Brienne Seiner has been a research scientist at Pacific Northwest National Laboratory since 2010. She is a trained radiochemist with experience in chemical separations and isotope production. Her work at Pacific Northwest National Laboratory (PNNL) has focused on research and development projects in areas of nuclear non-proliferation in multiple mission areas. She has served as the nuclear security science and technology deputy portfolio manager in charge of internal capability coordination and communication related to PNNL's work in nuclear science and has led various strategies in nuclear science capability development for PNNL. Brienne has also served as PNNL program area manager for the material production and detection portfolio within the Defense Nuclear Nonproliferation Research and Development (NA22) program office and currently manages work within the nonproliferation stewardship program for PNNL.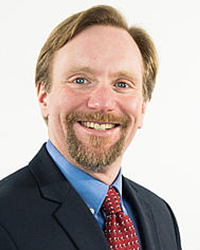 Dr. Marvin Warner launched the Chemical Dynamics Initiative and served as initiative leader followed by chief scientist during its first three years. In that time, he oversaw initial investments in infrastructure, instruments, and staff to establish data science and computational capabilities for developing quantum materials, environmental sensing, and additive manufacturing. He is currently a staff scientist in the National Security Directorate at Pacific Northwest National Laboratory and a team leader for materials science where he leads research in novel materials across the Chemical Biological defense arena. His primary focus is on the synthesis, purification, and characterization of engineered materials and functionalized surfaces for quantum computing and sensing. He Dr. Warner has also served as the Trace Organic Analysis team leader to facilitate research in the use of engineered nano and micromaterials for sensing, environmental remediation, and clinical treatment of agents of interest to the nation's national security mission.