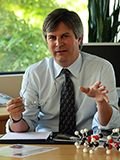 Doug Ray, Ph.D.
Welcome to the Fundamental & Computational Sciences website.
I hope you take the opportunity to explore it and learn about the outstanding people, capabilities and scientific research at the Pacific Northwest National Laboratory.
—Doug Ray, Associate Lab Director
"We strive to make progress on today's important scientific challenges."
Research Highlights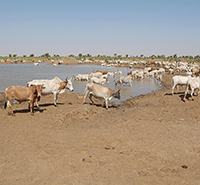 Full Story
|
April 2014
Agriculture's Growing Effects on Rain
Research shows the impact of land-use change on African monsoon precipitation
Increased agricultural activity is a rain taker, not a rain maker, according to researchers at PNNL and their collaborators at UCLA and the University of Texas. They found the expansion of agriculture in the African Sahel region decreases summer rainfall through its impact on monsoon rains. The model simulations show a decrease in summer rainfall reaches 10 percent over the Sahel, a region that is already stressed by water demand for human and ecological use.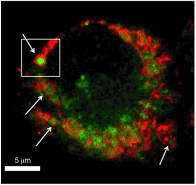 Full Story
|
March 2014
A team of scientists from Pacific Northwest National Laboratory synthesized a chemical activity-based probe (ABP) that can provide new information about how living cells function. The new ABP is designed to enter a living cell without interacting with anything until it enters a specific organelle: the lysosome. This proof-of-concept ABP then labels only functionally active enzymes called cathepsins, which are cysteine proteases, in the lysosome. Using proteomics and super-resolution microscopy to view these labeled enzymes, the scientists now are able to see organellar activity. Their work, which demonstrates the ability to manipulate chemistry to better understand biology, has been published in Angewandte Chemie International Edition.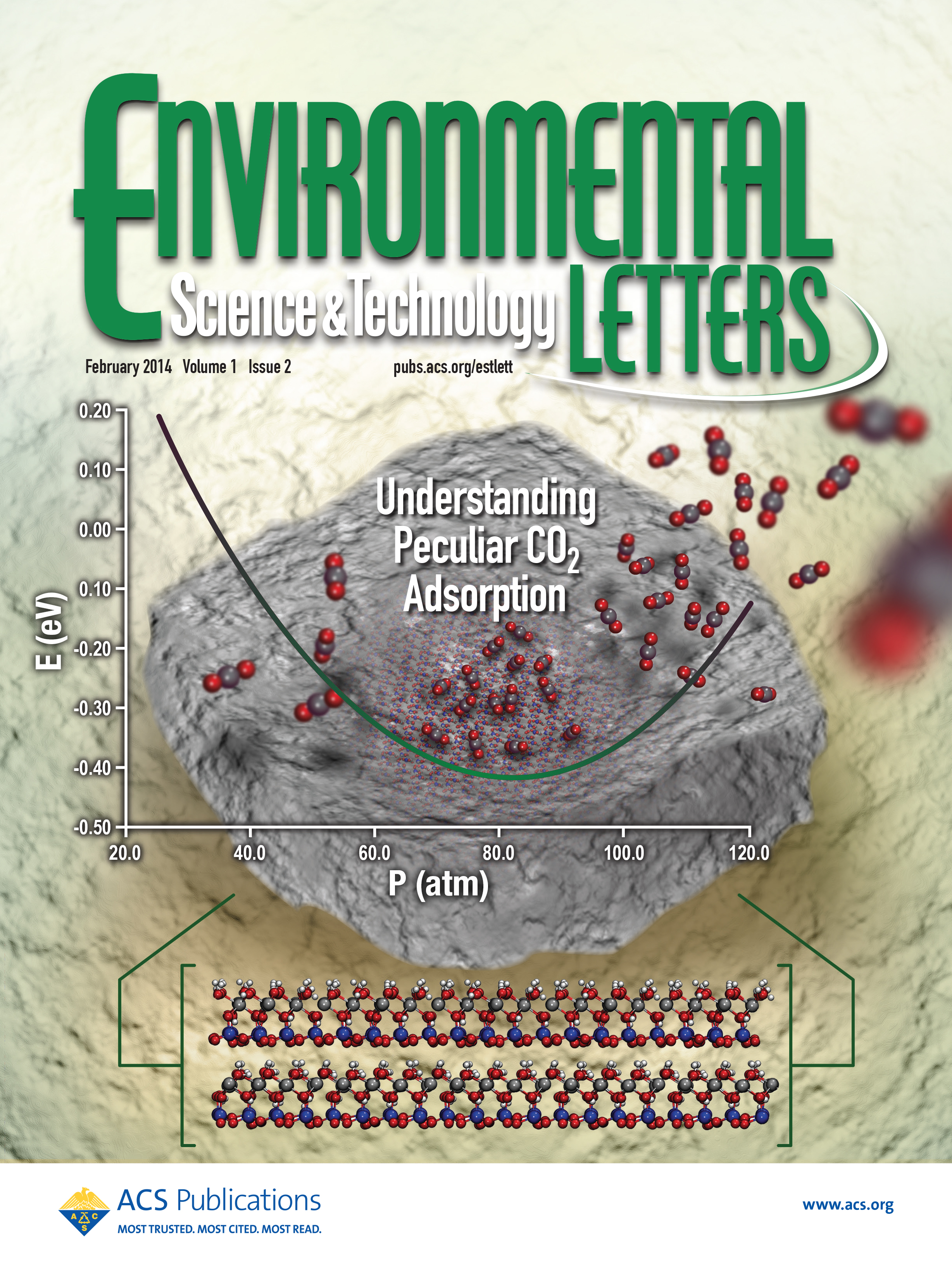 Full Story
|
March 2014
Putting the Pressure on Carbon Dioxide
At a certain pressure, gas abandons clay's surface, reducing chances for fuel recovery or carbon sequestration
In a surprising turn, carbon dioxide goes from quickly bonding with to jumping off the surface of the layered clay kaolinite when the pressure increases beyond a critical value, according to PNNL scientists Todd Schaef and Vanda Glezakou (FCSD) and Toni Owen, Sudhir Ramprasad, Paul Martin, and Pete McGrail (EED). When the CO
2
pressure is sufficient to raise its density to 0.40 grams per cubic centimeter, CO
2
becomes more mobile and leaves the kaolinite surface. Below this pressure, CO
2
readily interacts with the clay, as noted in other studies. Here, the challenge was determining the CO
2
's behavior when its density reached this level. Bringing together experiments and computational simulations, the team discovered that it was more energetically favorable for CO
2
to move into the liquid-like supercritical phase as opposed to being bonded as a film on the clay surface as the pressure increases. Their findings were published in the February issue of
Environmental Science & Technology Letters
and were highlighted on the journal cover. The study provides vital information for reservoir engineers seeking to extract methane and permanently store CO
2
in shales.
Full Story
|
February 2014
Surpassing Boundaries in Fluid Dynamics
Novel mathematical method provides computationally efficient way to model boundary conditions in fluid flows
To improve the numerical methods and algorithms used to analyze and model physical phenomena associated with fluid flows and the forces that affect them at various scales and boundary conditions, scientists from PNNL and the University of South Florida demonstrated the viability of a new method: smoothed particle hydrodynamics-continuous boundary force, or SPH-CBF. Their novel method solves Navier-Stokes equations subjected to Robin boundary conditions using an SPH method for solving partial differential equations, providing a significant advancement to existing SPH theory. The formulation also uses SPH strengths in modeling diverse physics problems, such as those involving atmospheric systems, energy materials and processes, subsurface flow and transport, and high-strength materials, which are relevant to important DOE mission objectives.