PNNL Advanced Wireless Communications Lab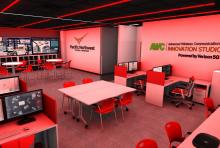 The 5G ultra-wideband equipment installed laboratory, powered by Verizon is located at the PNNL-Richland campus, making it the U.S. Department of Energy's first 5G national laboratory powered by Verizon. Research at this lab will be focused on millimeter wave technologies, scientific applications driving cyber-resilient critical infrastructure, and advanced mobile communications research and development for federal agencies, benefiting a wide array of research, from chemistry and Earth sciences to the needs of first responders.
Washington State Innovation Partnership Zone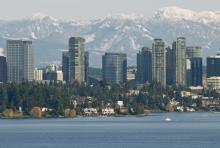 PNNL is a founding partner in the Washington State Innovation Partnership Zone located in Bellevue, Washington. Along with fellow founding partners, T-Mobile and University of Washington, PNNL will work with the 5G Open Innovation Labs incubator management, engaging small business entrepreneurs in early development of 5G-enabled technologies.
Texas A&M University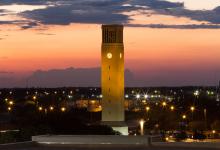 PNNL is working with Texas A&M University on understanding 5G, its security and impacts, such as how 5G will impact emergency communications of the future. As part of this collaboration Johnathan Cree is a member of the Texas A&M University Internet2 Technology Evaluation Center Advisory Board to coordinate our joined work in 5G and emergency communications for the nation.
Northwest Regional Technology Center (NWRTC)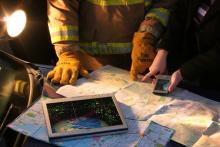 NWRTC is the gateway to PNNL subject matter experts who can help answer technology questions. Expertise is shared by coordinating collaborations, training, deployment, and/or demonstrations.