AWC Leadership
PNNL is merging its rich history in advanced wireless communications with our expertise in cybersecurity, artificial intelligence, sensors systems, and Internet of Things connectivity.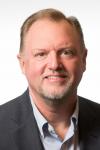 Scott Godwin, Mission Manager
scott.godwin@pnnl.gov
509-375-7201
Scott Godwin is the Mission Manager of Advanced Wireless Communications at PNNL. He leads multiple programs with a diverse collection of scientific, engineering, research & development, and operational expertise in cybersecurity and analytics.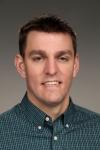 Johnathan Cree, Principal Investigator
johnathan.cree@pnnl.gov
509-372-4105
Johnathan Cree is responsible for understanding the potential future impacts of 5G and advanced communication technology, and where applications of this technology are relevant to our government sponsor's missions.

Elena Peterson, Project Manager
elena.peterson@pnnl.gov
509-372-4573
Elena Peterson leads the research, development, and management of multiple cross-disciplinary, multi-laboratory projects focused in the fundamental sciences and national security sectors.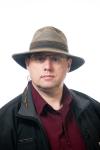 Bill Nickless, Derivative Classifier
bill.nickless@pnnl.gov
509-372-4555
Bill Nickless is a cybersecurity engineer and serves as the Derivative Classifier for Advanced Wireless Communications at PNNL.