August 2, 2023
Staff Accomplishment
Workshops Convene on Complex Homeland Security Challenges
National laboratories share expertise on emerging threats
From natural disasters to human-made hazards, the threat landscape is constantly evolving. Researchers from Pacific Northwest National Laboratory (PNNL) recently joined the Department of Homeland Security (DHS) for two technical meetings exploring national security research spanning the threat realm, from chemical and biological attacks to adversarial artificial intelligence (AI).
"Our national laboratory researchers are busy at the forefront of cutting-edge solutions that can have valuable applications to a wide range of threats. These workshops gave us the chance to come together with DHS and explore how our research and capabilities can inform future strategy and investments to protect our nation," said Ryan Eddy, PNNL director of homeland security programs. "It was also a great opportunity to share our internal investments and laboratory-directed research initiatives with a broad audience."
On June 8 – 9, PNNL researchers attended the 2023 DHS Research, Development, Test and Evaluation Summit. The event was hosted by the DHS Science and Technology Directorate's Office of National Laboratories, and convened several DHS components, such as the Transportation Security Administration, with select laboratories like PNNL to discuss research projects and capabilities applicable to the homeland security enterprise. PNNL presentations included:
Tom Metz and Robert Ewing presented "Advance Reference-Free Measurements of Biological and Chemical Threat Detection with Mass Spectrometry," giving an overview of PNNL's m/q Initiative.

Nell Byler presented "GUMBY: Quantifying the Resilience of Multi-Input Models," discussing a suite of multispectral deep learning models with different fusion approaches and their robustness to naturalistic and adversarial image corruptions.

Becky Hess presented "Threat-Agnostic Virulence Assessment of Pathogens," showcasing efforts to develop a threat-agnostic proteomics assay for detecting respiratory pathogens and predicting their virulence.
Brett Jefferson presented on the Mathematical Artificial Reasoning in Science Initiative, which seeks to complement machine learning and deep learning to advance science.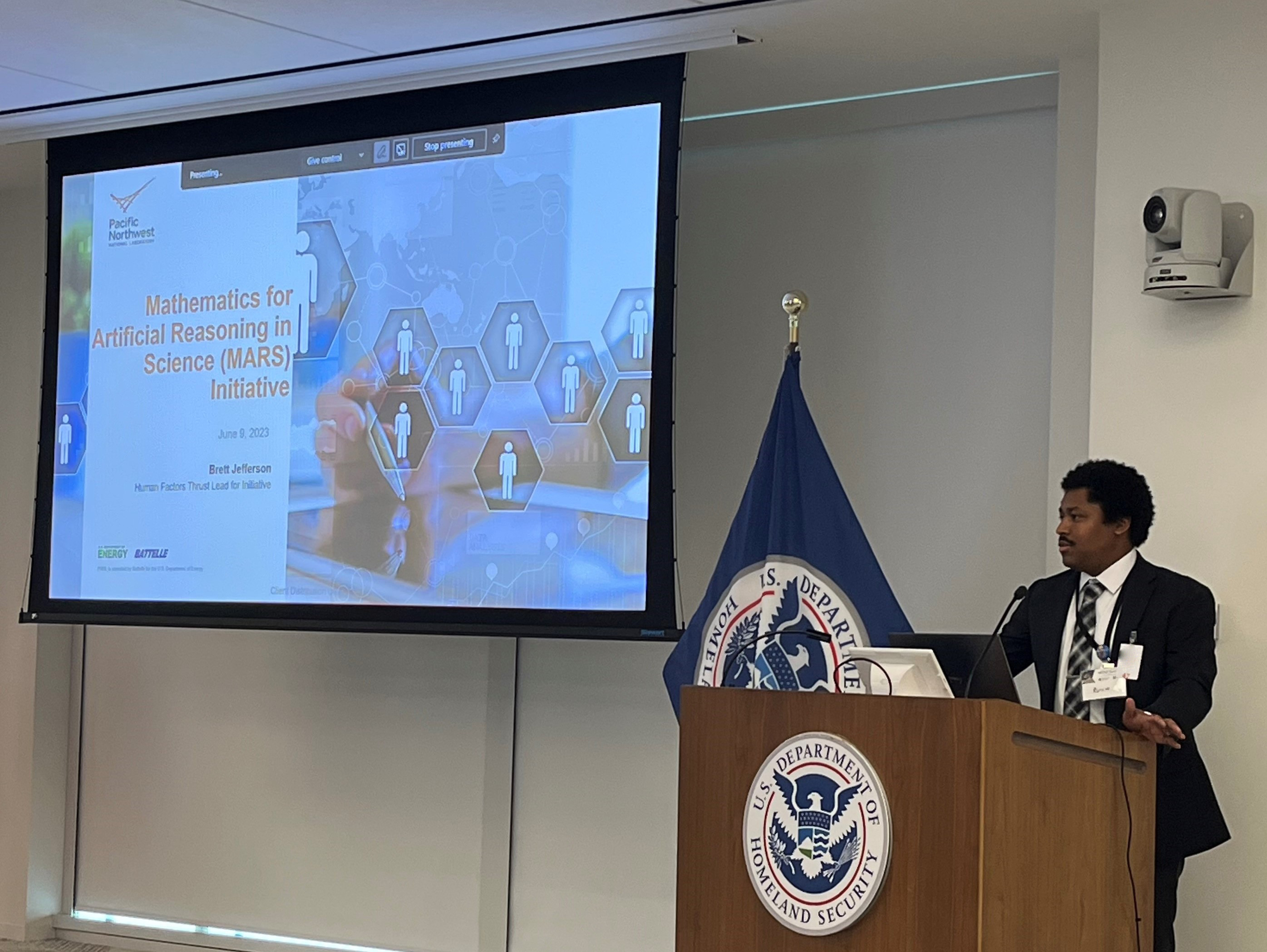 The following week, Eddy, Data Scientists Maria Glenski and Ryan Butner, and Rob Jasper, an advisor in PNNL's National Security Directorate, attended the Risk and Mitigation Strategies for Adversarial AI Threats workshop organized by the DHS Science and Technology Directorate, Oak Ridge National Laboratory, and the Homeland Security Systems Engineering and Development Institute.
The event convened more than 80 experts from the federal government, research community, and the European Union and Japan to discuss the opportunities and threats in the evolution of adversarial AI.
"As generative AI becomes more accurate and accessible, we must continue to work together to mitigate associated risks. From establishing standards to building secure systems, there is a lot of opportunity for us to collaborate as we face the future—these workshops were a helpful first step," said Eddy.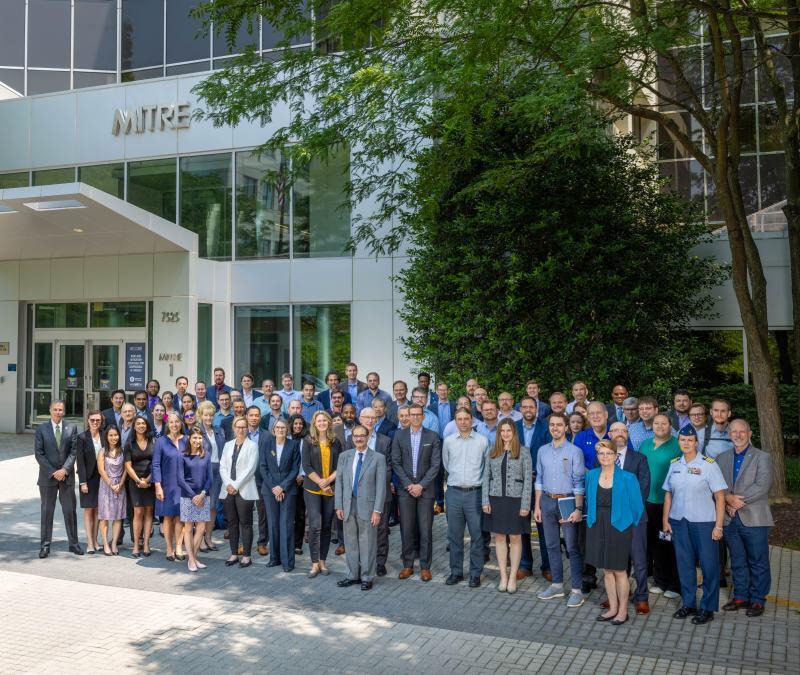 Published: August 2, 2023
Research topics