September 16, 2019
Staff Accomplishment
What's Up, Postdoc?
PNNL recognizes researchers during postdoc appreciation week
Roughly 6 percent of PNNL's staff of 4,500 is made up of postdoctoral researchers. This week, PNNL is honoring its 268 postdoc researchers as part of the 10th annual National Postdoc Appreciation Week.
"Postdocs today enter the workforce ready to apply their expertise to today's important, and oftentimes global, challenges," said Allison A. Campbell, the associate laboratory director for the Earth & Biological Sciences Directorate. "They bring an enthusiasm for discovery and an appetite for challenge that we can all appreciate."
Postdocs play an integral role in PNNL's scientific and technological advances.
87 postdocs study biological, , environmental, and atmospheric sciences.
78 postdoc researchers study computing research and physical sciences.
77 postdocs are finding solutions for clean fossil energy, electricity infrastructure, renewable energy, environmental health, and nuclear energy.
26 postdoc researchers are studying computing and analytics, cybersecurity, nuclear nonproliferation, and weapons of mass effect.
Here are profiles of six PNNL postdocs in the Earth and Biological Sciences Directorate.
Gabe Nagy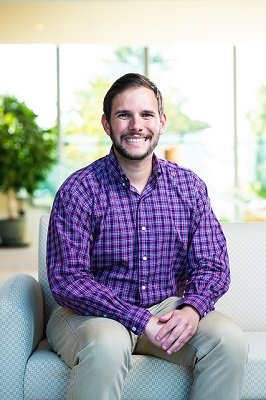 Gabe Nagy is a postdoc whose research involves using PNNL's homebuilt ion mobility spectrometry-mass spectrometry platform in structures for lossless ion manipulations (SLIM IMS-MS).
"With this SLIM IMS-MS technology, my research can better help identify potential disease-related molecules as well as gain a better understanding of how such molecules can influence and dictate various biological processes, such as in the metabolic pathways of plants and humans," Nagy said.
His career goal is to use analytical techniques to determine the role and presence of carbohydrates in disease states.
Nagy came to PNNL in August 2017 from Indiana University. He planned to attend medical school, but decided to pursue a PhD in analytical chemistry instead. During his time at IU, Nagy became fascinated with using science to solve problems.
He is a runner and a hiker. Nagy also enjoys craft beer and fantasy football.
Brian O'Callahan
Brian O'Callahan came to PNNL in August 2017 from the University of Colorado at Boulder. In his research, O'Callahan uses infrared light to develop and implement novel microscopes capable of imaging the nanoscale arrangement of proteins and other biomolecules in their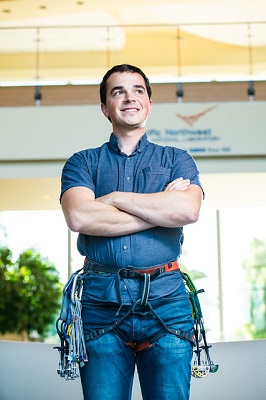 native environments. This will allow researchers to visualize and identify biostructures and track their dynamics on their natural length- and time-scales.
"I hope that by answering the important scientific questions in physics, chemistry, and biology, my work will play a role in tackling some of the problems we face today by enabling new technologies or broadening our understanding of their underlying causes," O'Callahan said.
He has always enjoyed the challenge of learning and found early on that science was a great outlet for this desire.
Outside of his research, O'Callahan enjoys rock climbing, trail running, and mountaineering.
Teresa Palazzo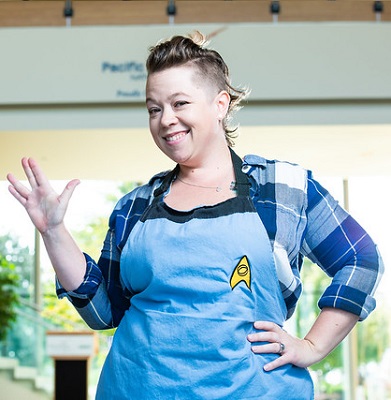 As a child, Teresa Palazzo wanted to be a doctor or an astronaut. During her junior year of college at the University of Florida, she worked as a bartender and took organic chemistry. She applied and was hired for a research position in a polymer chemistry laboratory.
"The postdoc who hired me said that bartenders make great chemists because we are used to making mixtures and working with glassware!" Palazzo said. "I fell in love with the fast pace and the constant challenges."
Palazzo came to PNNL in 2018 and is currently studying metabolomics, or more specifically, natural systems like plants and fungi and how they communicate with the environment based on external pressures like climate change. She is also working in proteomics where she is developing new laboratory methods to study key proteins which impact heart disease. Before working at PNNL, Palazzo completed a two-year postdoc at Aarhus University in Denmark. She earned a PhD at the University of California, Davis.
Palazzo and her husband recently adopted two cats. She also loves traveling, cooking, and spending time with friends and family.
Aditi Sengupta
Aditi Sengupta joined PNNL in April 2018 after earning her PhD from Ohio State University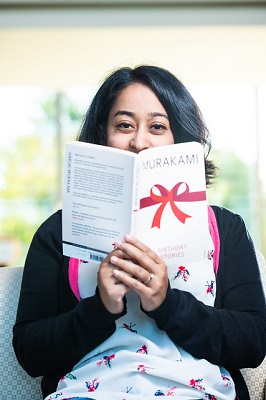 and serving as a postdoc at the University of Arizona. She is a soil microbial ecologist who investigates how increasing tidal influences in coastal regions will impact soil and sediment microbiology and carbon characteristics.
Sengupta enjoys working with soil and sediment cores in different parts of the country and the movement from field work to lab experiments.
She is dedicated to addressing gender representation issues in STEM and developing a culture of equitable, inclusive education and research environments.
"Gender representation is important to me because it matters what we project to the society," Sengupta said. "I am hopeful that as I keep growing professionally as a scientist, educator and mentor, I also continue to encourage girls to find their passion in STEM."
Sengupta enjoys reading nonfiction, hiking, and cooking.
Alexey Shiklomanov
Alexey Shiklomanov's work involves building computer models of forests and other terrestrial ecosystems. He's working on the Forest Resilience and Threshold Experiment (FoRTE), which looks at how forests in the Upper Midwest respond to and recover from experimentally
induced tree mortality. Shiklomanov also is working to improve representations of terrestrial carbon cycling processes in PNNL's simple climate model, Hector.
Before joining PNNL, Shiklomanov earned his PhD in geography at Boston University. He has a bachelor's of science degree in chemistry and environmental science from the University of Delaware.
Shiklomanov appreciates the self-directed nature of research as well as the sense of ownership and independence that he feels as a researcher. He also values the role his research plays in solving current world problems.
"Rather than making new discoveries in any particular research area, I want to devote my professional life to helping build bridges between these different areas so that advances in one discipline can more quickly lead to improvements in others."
Shiklomanov has joined the DC jazz scene, playing drums with groups at bars and clubs. He's been playing guitar for 17 years. When he's not practicing or performing music, he enjoys playing strategy board games, reading science fiction, and hanging out with his wife, Sarah, and friends.
Fengfei Song
Since joining PNNL in 2017, Fengfei Song has studied areas with the heaviest rainfall in the world. Song wants to understand why rainfall happens in time and spatial scales in order to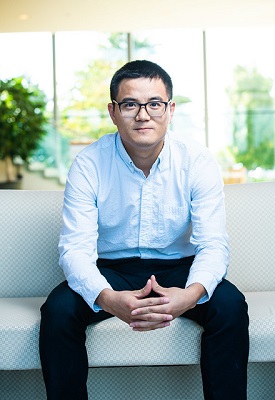 improve rainfall predictions.
Under the mentorship of Ruby Leung and Jian Lu, Song is researching rainfall variation over monsoons and the Intertropical Convergence Zone, which is a windless area near the equator where the trade winds of the Northern and Southern Hemisphere meet. Song values meaningful discussions with Leung and Lu about science and nature, which have deepened his research interests.
"I think logic is the nature of science and it is the most beautiful thing in the world," Song said.
Song earned an undergraduate science degree from Sun Yat-sen University in Guangzhou, China, and a PhD from the Institute of Atmospheric Physics in Beijing, China. His PhD advisor, Tianjun Zhou, introduced him to science with what he described as "great patience". His love for science blossomed as a two-year postdoc at the University of California, San Diego, where his mentor, Guang Zhang, inspired him to become curious about nature.
Outside of work, Song enjoys playing basketball, watching TV, and spending time with his one-year-old daughter.
Published: September 16, 2019