Virtual Learning Tools Connect Global Partners for National Security Training
Training combines distance learning, virtual assessments for international audiences
In the face of the COVID-19 pandemic, Pacific Northwest National Laboratory (PNNL) quickly and successfully pivoted from in-person, instructor-led national security training and international partner engagements to a variety of distance learning and outreach tools and capabilities. The resulting training offers a better way to distribute training materials and content, as well as engage international partners in today's virtual work environment.
"The pandemic dramatically affected our ability to deliver essential training, stakeholder engagement, and operations in both the foreign and domestic fields. Thanks to the ingenuity of staff and around-the-clock technical and instructor support, we have made virtual engagements both possible and highly productive," said Jim Spracklen, Weapons of Mass Destruction Counterproliferation Training program manager.
PNNL has always led the way with ingenuitive training, but COVID-19 accelerated the opportunity to test remote delivery methods. In early 2020, PNNL launched a virtual training and engagement task force to explore new and creative ways for engaging with stakeholders in a virtual or hybrid capacity. The diverse team collected information on lessons learned, virtual tools, and country capabilities to identify ways to make their virtual engagement activities more effective. A team of trainers and instructional designers also repurposed under-used campus space and established seven video studios where teams conduct virtual engagement training with international stakeholders. They have held more than 200 virtual sessions since March 2020.
"The resilience and creativity of our PNNL teams to reinvent how we engage international partners during this time of crisis has been impressive. These creative approaches have allowed us to remain responsive to the mission needs of our sponsors, which will have a lasting, positive impact in the way we deliver training to stakeholders in the future," said Keith Freier, director of PNNL's Operational Systems and Technology division. Recent curriculum has addressed such national security missions as radiological and nuclear detection, border security, weapons of mass destruction interdiction, and chemical security.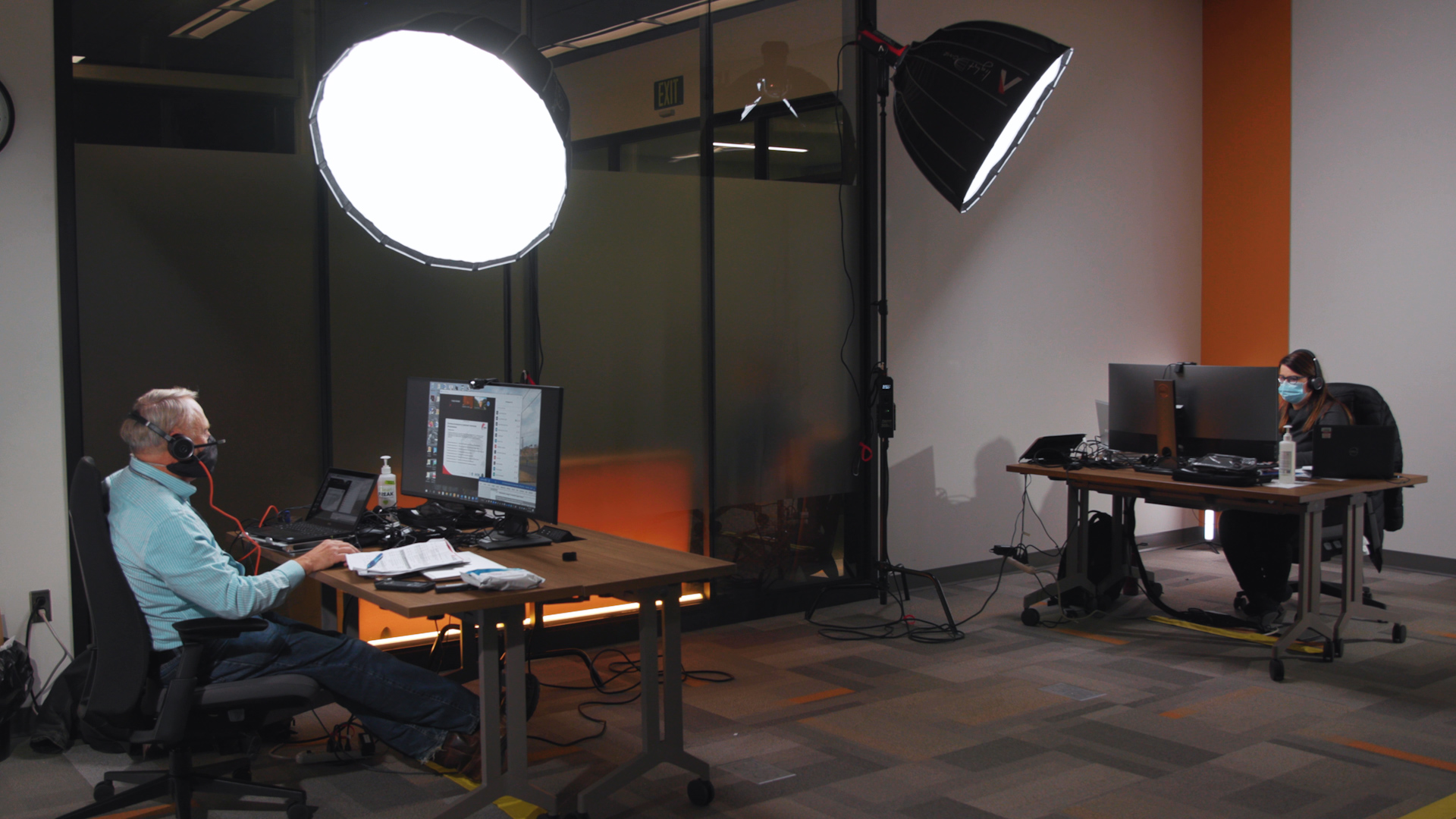 To design mission-specific national security training courses, PNNL's instructional design experts partner with national security experts to identify how different tools fit into their projects' overall instructional strategy and collaborate on the implementation and management of e-learning training. Capitalizing on PNNL's broad subject matter expertise, teams have even integrated augmented and virtual reality to help reinvent exercises and simulations.
"Our Nuclear Smuggling Detection and Deterrence training, workshop, and exercises team quickly and successfully pivoted from international in-person to virtual engagements, while maintaining strategic partnerships, and continuing to provide critical mission scope," said Bridget Canazaro, project manager in PNNL's Operational and Readiness Assurance group. "Staff took proactive steps early on to identify and overcome barriers, research technology options, revise materials, and incorporate existing remote tools." The effort resulted in the delivery of 24 virtual events in fiscal year 2020, and the team anticipates 90 events in 2021.
"While there are limitations to virtual training, our teams have found this environment also provides benefits that cannot be realized in country, including hands-on demonstrations and using our unique training props and other materials available at the HAMMER Federal Training Facility," said Spracklen.
To learn more about PNNL's international training and stakeholder engagement, visit the National Security Training website.