Prabhakaran Wins Best Poster Award for Nuclear Materials Research
Poster covers the effect of neutron irradiation on friction stir processed alloys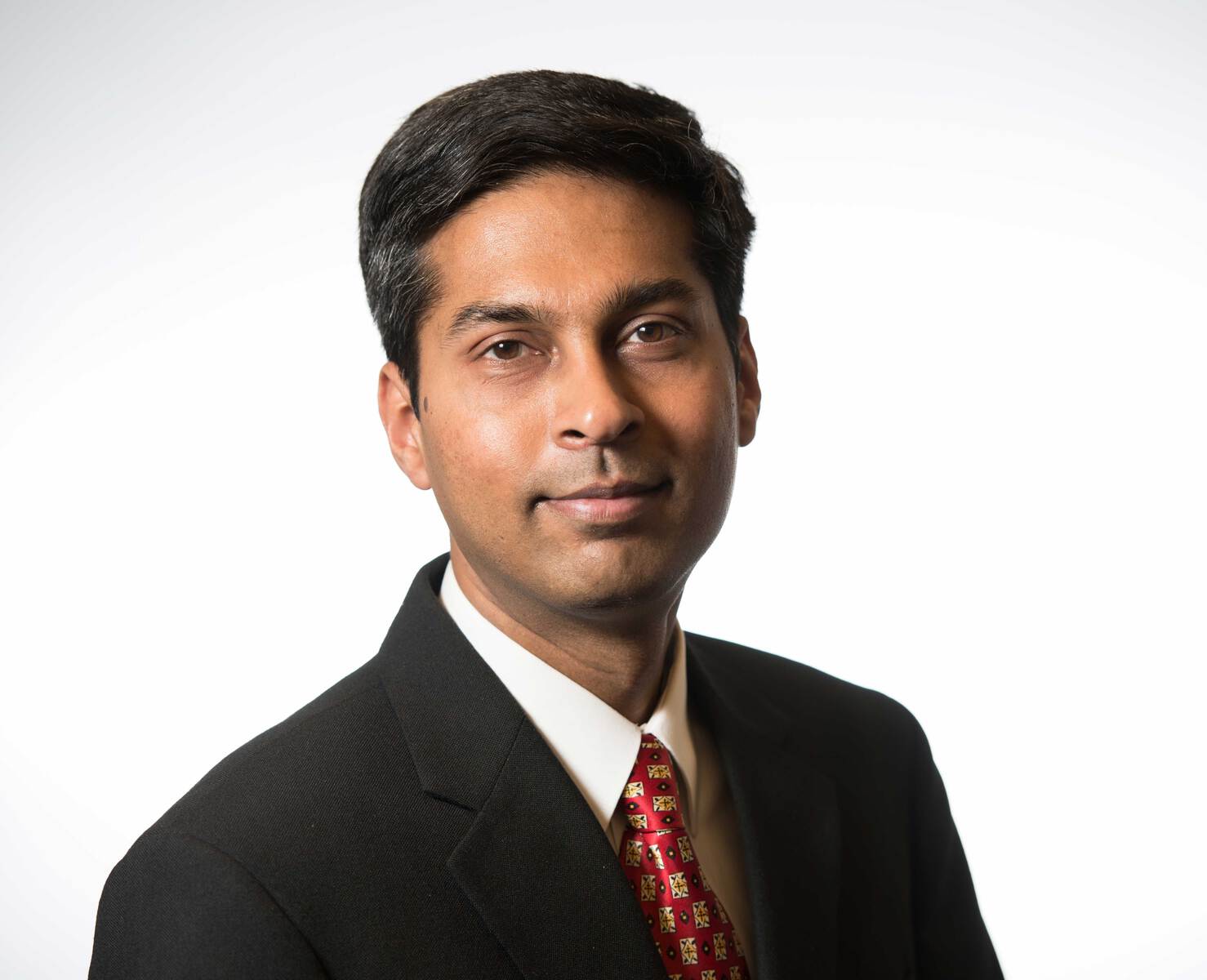 Materials scientist Ramprashad Prabhakaran was presented with the Structural Materials Division Young Professional Best Poster award at The Minerals, Metals and Materials Society (TMS) February 2017 meeting.
Prabhakaran's poster was based on one of his research articles, titled "Effect of Neutron Irradiation on Friction Stir Processed ODS Alloys (MA956 and MA754)."
Prabhakaran's research focused on utilizing friction stir welding for joining oxide dispersion strengthened (ODS) alloys, which have shown promise for use as fast reactor fuel cladding—which is the outer layer of the reactor fuel rods—and light water reactor accident-tolerant fuel cladding. His novel research involves evaluating the effect of neutron irradiation on the mechanical properties and microstructure of friction stir processed ODS alloys.
In addition to his award, Prabhakaran received funding from the DOE Nuclear Science User Facilities to perform mechanical characterization and to develop appropriate structure-property correlations. He will also have access to post irradiation examination facilities. Prabhakaran's work will continue to advance the understanding of irradiation effects in nuclear materials in support of the mission of the DOE Office of Nuclear Energy.
About Prabhakaran
Prabhakaran joined PNNL's Reactor Materials & Mechanical Design group in 2014. His previous accomplishments within TMS include winning a 2015 Structural Materials Division Young Leader Professional Development Award; serving as a TMS journal guest editor, chairing the TMS Nuclear Materials, and Corrosion and Environmental Effects Committees; serving on TMS administrative committees; and taking on the role of Lead Organizer of the TMS Symposia on Nuclear Fuels & Materials for seven consecutive years.
Published: May 1, 2017
Research topics