June 21, 2022
News Release
PNNL Scientist Jie Xiao Honored with E.O. Lawrence Award
Xiao's work in electrochemical energy storage cited
RICHLAND, Wash.—Jie Xiao, a world leader in electrochemical energy storage, has received the E.O. Lawrence Award from the Department of Energy. The award is a significant honor, recognizing mid-career scientists who have made exceptional contributions in research and development that support DOE and its mission to advance the national, economic and energy security of the nation.
Xiao, a Laboratory fellow at DOE's Pacific Northwest National Laboratory, is one of 10 recipients of the 2021 awards announced today by DOE.
Xiao's work spans fundamental science explorations nestled in PNNL's laboratories as well as demonstrations and practical applications that are vital for a clean energy future. Much of her work focuses on addressing scientific challenges to enable new technology to bring about improved batteries for electric vehicles—batteries that last longer and are less expensive and lighter than those available today. She brings together colleagues around the world to explore new technologies through several avenues, including DOE's Battery500 Consortium, where she serves as deputy director.
More efficient energy storage and the growing number of EVs even have implications for the electric grid: They become another option to store grid energy, including energy from renewable sources such as wind and solar.
Xiao's scientific efforts have advanced energy-storage technology in many ways, from basic research to application and manufacturing. Often, practical considerations prove insurmountable when scientists make promising discoveries in the laboratory. Xiao has been a leader in bridging that gap when it comes to new battery chemistries, emphasizing the need to consider the effects of changes on the entire battery system.
Her work on single-crystal cathodes, published in Science, is one example where she has applied this approach, making certain that new, fundamental knowledge is not only interesting scientifically but also relevant for industry application. As a result, her single-crystal work has created a new direction in battery materials synthesis and manufacturing.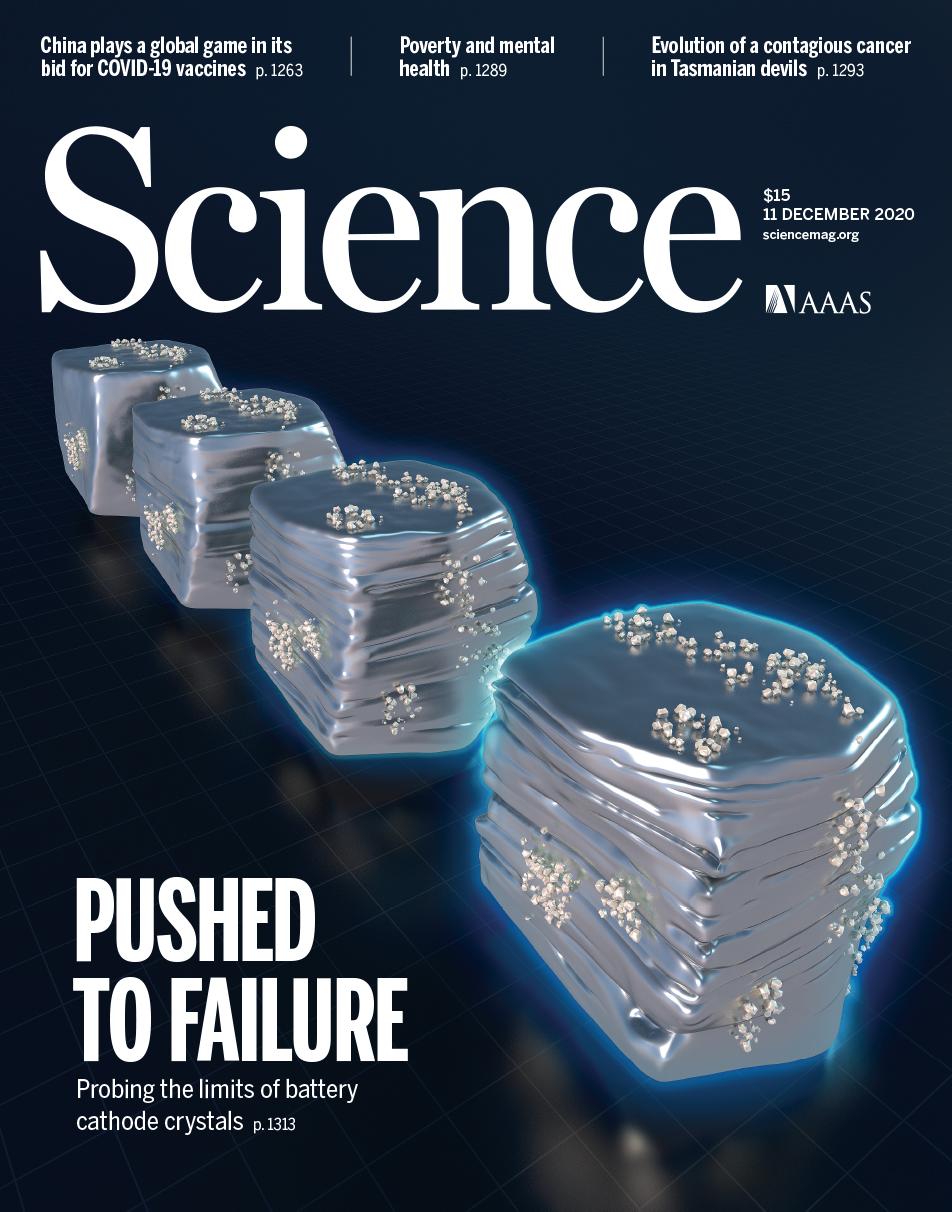 For the E.O. Lawrence Award, Xiao was cited specifically for her work "integrating materials science and electrochemistry across scales to advance both the state of science and the state of technology in emerging electrochemical energy storage systems."
"Jie's leadership, innovation, and collaboration are shaping the future of energy-storage research and development that is integral to our clean energy future," said PNNL Director Steven Ashby. "PNNL is proud of her outstanding contributions and congratulates her on this well-deserved honor."
Xiao is the seventh PNNL scientist to receive the E.O. Lawrence Award since its inception in 1959. The others are Bill Bair (1970), Charles Elderkin (1975), Ed McClanahan (1976), Ray Wildung (1982), Thom Dunning (1996) and John Zachara (2006). Xiao is the first female PNNL recipient.
The award honors Ernest Orlando Lawrence, who invented the cyclotron (a particle accelerator) and after whom two major DOE laboratories in Berkeley and Livermore, Calif., are named. The honor is awarded periodically; this is the fourth time in the last decade that the award has been bestowed.
At PNNL, Xiao leads the Battery Materials and Systems group. She also has a joint appointment with the Department of Materials Science and Engineering at the University of Washington, as well as with the University of Arkansas. She earned her bachelor's and master's degrees from Wuhan University, then earned her doctorate in materials chemistry from State University of New York Binghamton in 2008.
Xiao holds 17 patents in energy storage; seven of those have been licensed to industry. Her research has been recognized with a Federal Laboratory Consortium Award and two R&D 100 Awards. Additional honors include the Battelle Distinguished Inventor Award, the Electrochemical Society Battery Division Technology Award, the Young Researcher Award from the International Automotive Lithium Battery Association, and the Materials Today Rising Star Award.
Xiao will receive a citation signed by Secretary of Energy Jennifer Granholm, a gold medal bearing the likeness of E.O. Lawrence, and an honorarium. Xiao and the other award recipients will be honored at a ceremony in Washington, D.C., on Sept. 22—the 14th anniversary of the date she began her career at PNNL, as a postdoctoral researcher.
# # #
About PNNL
Pacific Northwest National Laboratory draws on its distinguishing strengths in chemistry, Earth sciences, biology and data science to advance scientific knowledge and address challenges in sustainable energy and national security. Founded in 1965, PNNL is operated by Battelle for the Department of Energy's Office of Science, which is the single largest supporter of basic research in the physical sciences in the United States. DOE's Office of Science is working to address some of the most pressing challenges of our time. For more information, visit https://energy.gov/science. For more information on PNNL, visit PNNL's News Center. Follow us on Twitter, Facebook, LinkedIn and Instagram.