Better Together: Collaborations for Stronger Science
PNNL's joint appointment program provides new opportunities for greater scientific impact
In a world facing critical challenges in energy, environment, and security, advancing scientific discoveries through collaboration is increasingly important for Pacific Northwest National Laboratory (PNNL) and the U.S. Department of Energy (DOE).
"Achieving PNNL's ambitious goals requires us to bring together talent that spans organizational boundaries," said Tony Peurrung, deputy director for science and technology at PNNL.
To that end, PNNL's joint appointment program with universities enhances the scientific impact of both institutions by strengthening their scientific capabilities, fostering new collaborations, and providing new research opportunities for scientists, faculty, and students. Through these appointments, researchers have access to unique facilities, equipment, and expertise at the partner institution to grow their scientific contributions and forge new directions in science and technology.
Here, PNNL features four scientists who are taking advantage of joint appointments to strengthen their scientific impact, grow their careers, and expand the pipeline of future scientists and engineers.
Connecting programs and people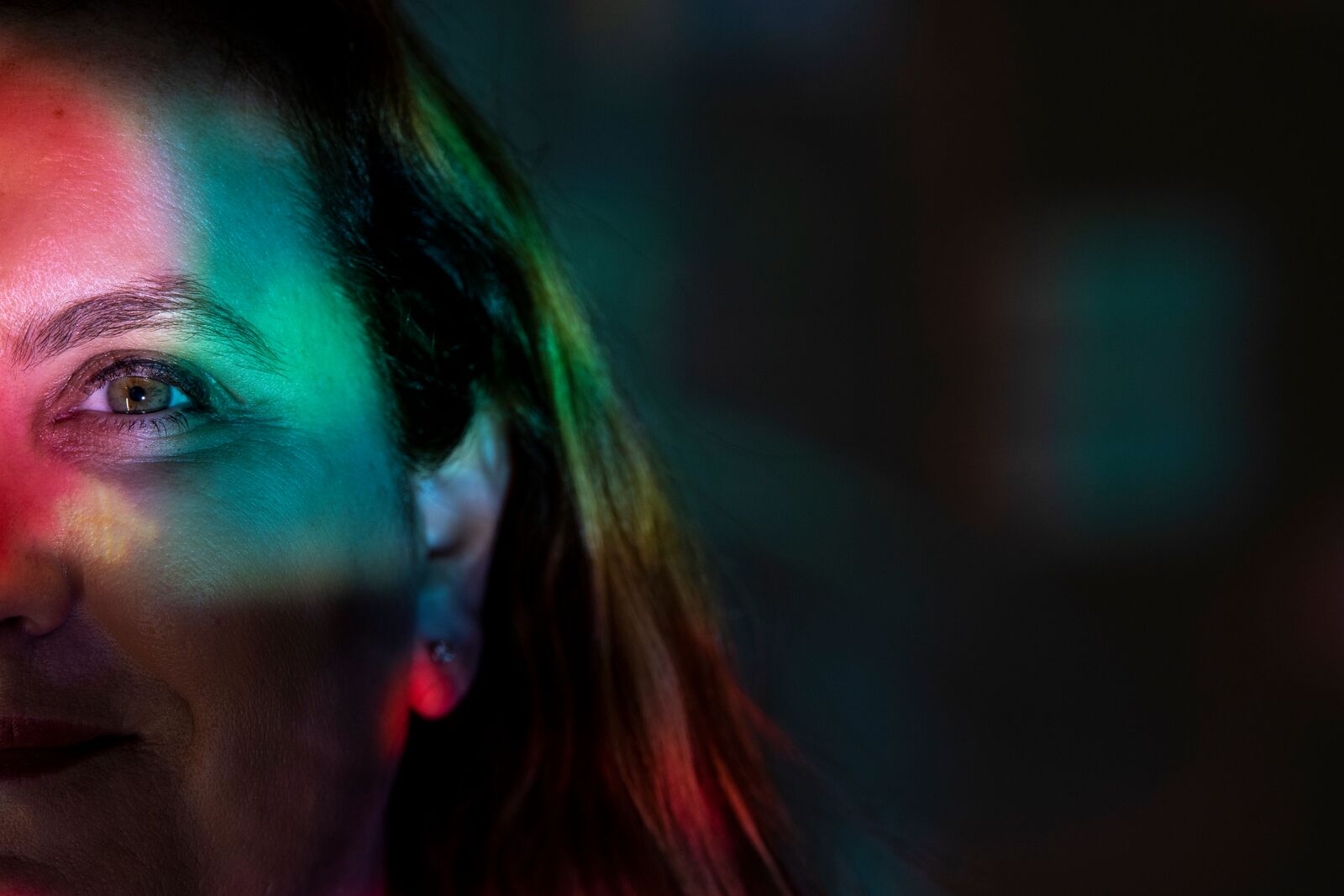 Bobbie-Jo Webb-Robertson, chief scientist for computational biology in PNNL's Biological Science Division, holds three joint appointments that build and strengthen DOE capabilities in biology and data science. Through the University of Colorado, she applies machine learning expertise to type 1 diabetes research for the Barbara Davis Center for Diabetes. With the University of Florida, she manages the data science working group for the network for Pancreatic Organ Donors with Diabetes program.
Close to home, her third and most recent joint appointment is with the Oregon Health & Science University (OHSU) as co-director of the Precision Medicine Innovation Co-Laboratory, or PMedIC. The collaboration between PNNL and OHSU connects experts in omics, imaging, and data science research with leaders in health care, education, and medical research, leading to customized disease treatments for better patient outcomes. The appointment builds on capabilities to generate, interpret, and apply multidimensional patient data, such as genetic, proteomic, and metabolic profiles, to improve human health.
Webb-Robertson excels at connecting people and programs, and it's what she loves to do. The joint appointment at OHSU is a perfect fit.
"I love meeting people, understanding their research challenges, and making them aware of what the other side has to offer and what we can try. New perspectives lead to new ideas," says Webb-Robertson, who in the last year has enjoyed watching several pilot projects turn into half a dozen research grants.
"It's super cool to present the PMedIC portfolio; it would be impossible for one person to do this amount of work alone," she said. "Working together to develop new ideas and approaches makes each institution more competitive and successful."
Expanding science and the student pipeline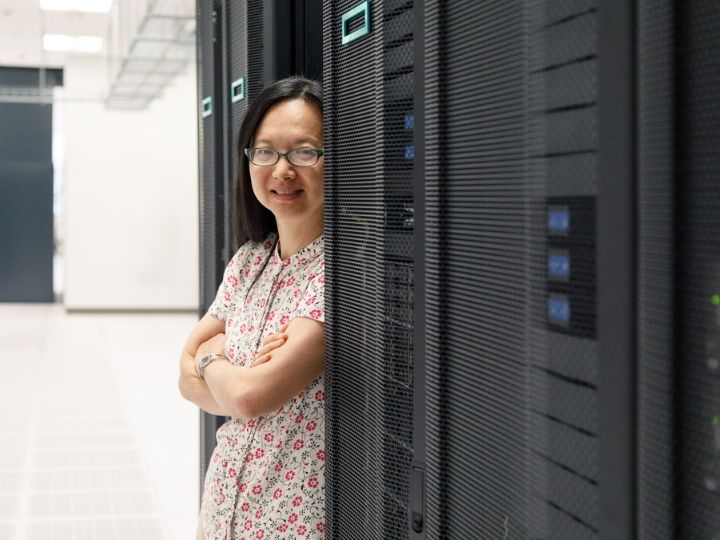 Margaret Cheung, in her own words, made a "bold leap" when she left her teaching duties at the University of Houston (UH) and moved west to join PNNL's Seattle Research Center in December 2020. A biological physicist and computational scientist, she had long admired from afar the high-tech scene in Seattle and PNNL's top-notch reputation in biological and information sciences. The COVID-19 pandemic nudged her to make the hard-fought decision.
Cheung will be working on new ways to use machine learning to accelerate discoveries in omics from data generated at the Environmental Molecular Sciences Laboratory (EMSL), a DOE scientific user facility located on the PNNL-Richland campus. But she won't be leaving her students behind.
Two joint appointments—one back to UH and another with the University of Washington as a Faculty Fellow in Physics—will allow Cheung to gradually transition her research and interested students to Seattle. The UH appointment also allows her to fulfill her commitments in research, education, and outreach at Rice University in Houston.
Teaching and creating opportunities in science for underrepresented groups and minorities are important to Cheung. And in such a short time, she says she's already seeing new research opportunities for faculty and training for students due to the joint appointment.
Meanwhile, as she gets settled into her new role, she gets excited when talking about what's in store.
"PNNL is the best national laboratory at biological sciences and has facilities that rival top international research institutions like Max Planck. We can be the best at integrating omics data to create testable hypotheses and enhance the research and facilities even further by combining the best of two worlds—EMSL and PNNL's Seattle Research Center," said Cheung. "It can be done, and we can do it!"
Tackling hard scientific problems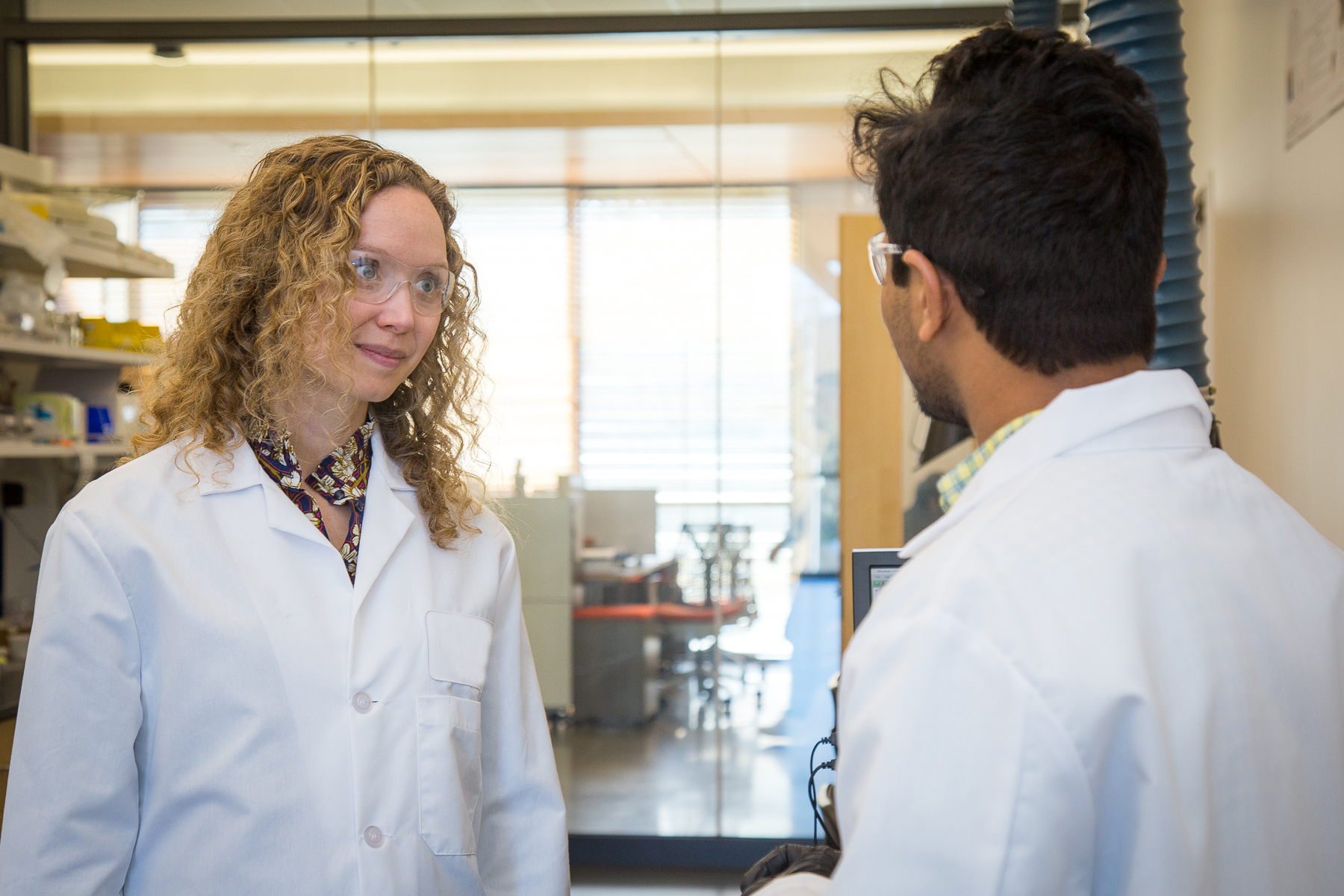 Kelsey Stoerzinger had her sights set on teaching at Oregon State University (OSU) someday, but like most graduate students, she wanted some research experience outside a university setting first. As a Linus Pauling Postdoctoral Fellow at PNNL from 2016-2018, Stoerzinger made great strides in energy conversion and storage research using electrochemistry.  
Now an assistant professor of chemical engineering at OSU, her joint appointment with PNNL allows her to continue working on similar research in her laboratory at the college.
"I didn't want to leave the team, and also wanted the opportunity to be involved in other exciting projects," said Stoerzinger.
She got her wish. Stoerzinger is now the principal investigator on a "seedling" project, funded by the DOE Water Power Technologies Office. Working with experts at the PNNL's Marine and Coastal Research Laboratory, the team is exploring whether electrolysis can use seawater to store renewable energy. She calls the project a "foray into more applied research" involving system-level studies and end uses, looking at the possibility of using wave and tidal power to produce hydrogen.
"The opportunity was only open to national laboratory researchers," said Stoerzinger. "It would not have happened without the joint appointment. Working on larger teams expands the way I think about my science."
Pushing frontiers in science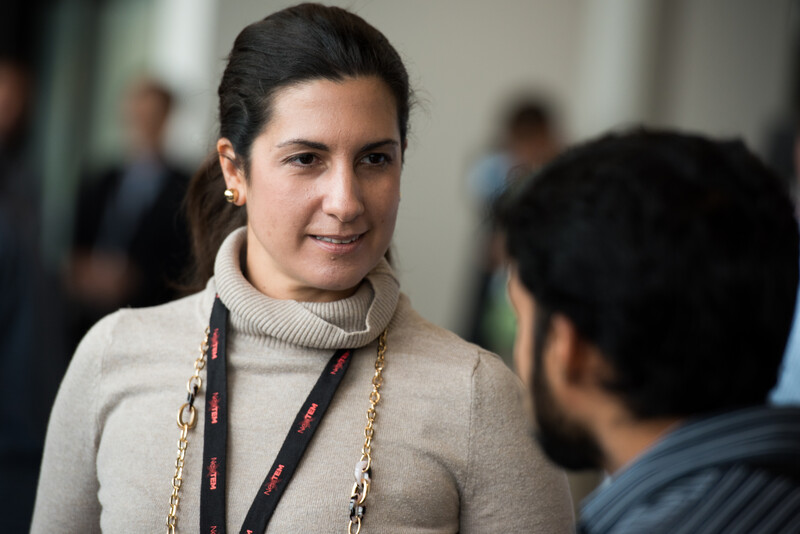 Mitra Taheri, a professor of materials science and engineering at Johns Hopkins University, first visited PNNL as an assistant professor in 2011. By 2018 she was teaming with her former student, PNNL materials scientist Steve Spurgeon, to organize and lead the inaugural Next-Generation Transmission Electron Microscopy (NexTEM) workshop. The event, held again in 2019, brought together international experts in high-resolution imaging, spectroscopy, and data analytics to identify new frontiers in electron microscopy—specialized techniques used to survey materials at an atomic level.
In the race for even better prediction and precision, Taheri and Spurgeon believe these new frontiers depend on infusing cutting-edge instrumentation with machine learning.
"We're building the first-ever global center to integrate computation into intelligent microscopy," said Taheri. "PNNL laid the foundation for this and will be a key collaborator."
Danny Edwards, who leads the PNNL Materials Characterization team, agrees. He saw a great match in expertise between Taheri and his team working on nuclear materials characterization. Taheri likes that her joint appointment keeps her—and her students—connected to PNNL's nuclear research while the two institutions also scope out ways to enhance electron microscopy instrumentation with more automation and high throughput.
"We're already making new materials faster and in ways we never have before," said Taheri, who compares the previous protracted development processes to connecting phone calls through a switchboard. "We've removed the switchboard and are starting to make materials on the fly."
Taheri uses biology as a top-of-mind example.
"Remember that movie Outbreak, and how they isolated the airborne virus and used TEM [transmission electron microscopy] to analyze it? That used to be science fiction; we're now able to do that," said Taheri.  "By figuring out how to modify the surfaces of viruses, we can use that information to more efficiently create new vaccines to save lives."
Joint appointments make a difference
The PNNL joint appointment program now includes more than 175 joint appointees spanning all PNNL mission areas. Collectively, these collaborations are leading to important advances in physical and computational sciences, Earth and biological sciences, energy and environment, and national security for our nation and the world.
To learn more, visit the PNNL Joint Appointments webpage.
Published: March 24, 2021