Supercooled Water
Mystery Solved
Years back, the creators of Pacific Northwest National Laboratory's (PNNL's) VOLTTRON™ software platform reckoned that building a strong user community and allowing it to drive platform evolution was the best approach. It seems that hunch was right. User feedback has been instrumental in improving the technology and applying it in new ways.
One of the most recent deployments of the platform, which is now known as Eclipse VOLTTRON™, paired the technology with machine learning techniques as part of a facilities-related pilot project at Pennsylvania State University (Penn State). The pilot involved 10 campus buildings and is informing the university's long-term facility management vision.
PNNL Software Engineer Jereme Haack sees the Penn State project as an affirmation of VOLTTRON™'s mission. "Our hope when we created the user community was that people who believe in Eclipse VOLTTRON™'s capabilities and potential would continue to collaborate with us to improve the technology and run with it. The university pilot and other applications reflect that is happening."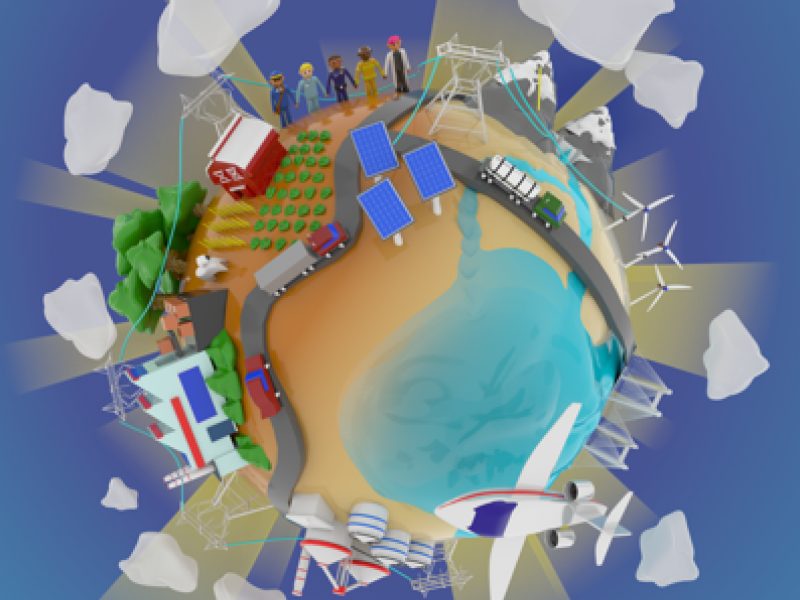 In a new review, PNNL researchers outline how to convert stranded biomass to sustainable fuel using electrochemical reduction reactions in mini-refineries powered by renewable energy.