Scientists and Developers Team Up for Marine Energy
PNNL researchers collaborated with marine energy developers to test a new wave energy conversion device
Marine energy could play a big role in achieving future net-zero goals, with U.S. waters estimated to have enough potential wave energy to support over half of the country's annual energy demand. But developing and bringing new wave energy technologies to market is a challenging process. The Testing and Expertise for Marine Energy Research (TEAMER) program, sponsored by Department of Energy's (DOE) Water Power Technologies Office (WPTO) and directed by the Pacific Ocean Energy Trust, was launched to support the development of new marine energy technologies to advance the emerging marine energy sector.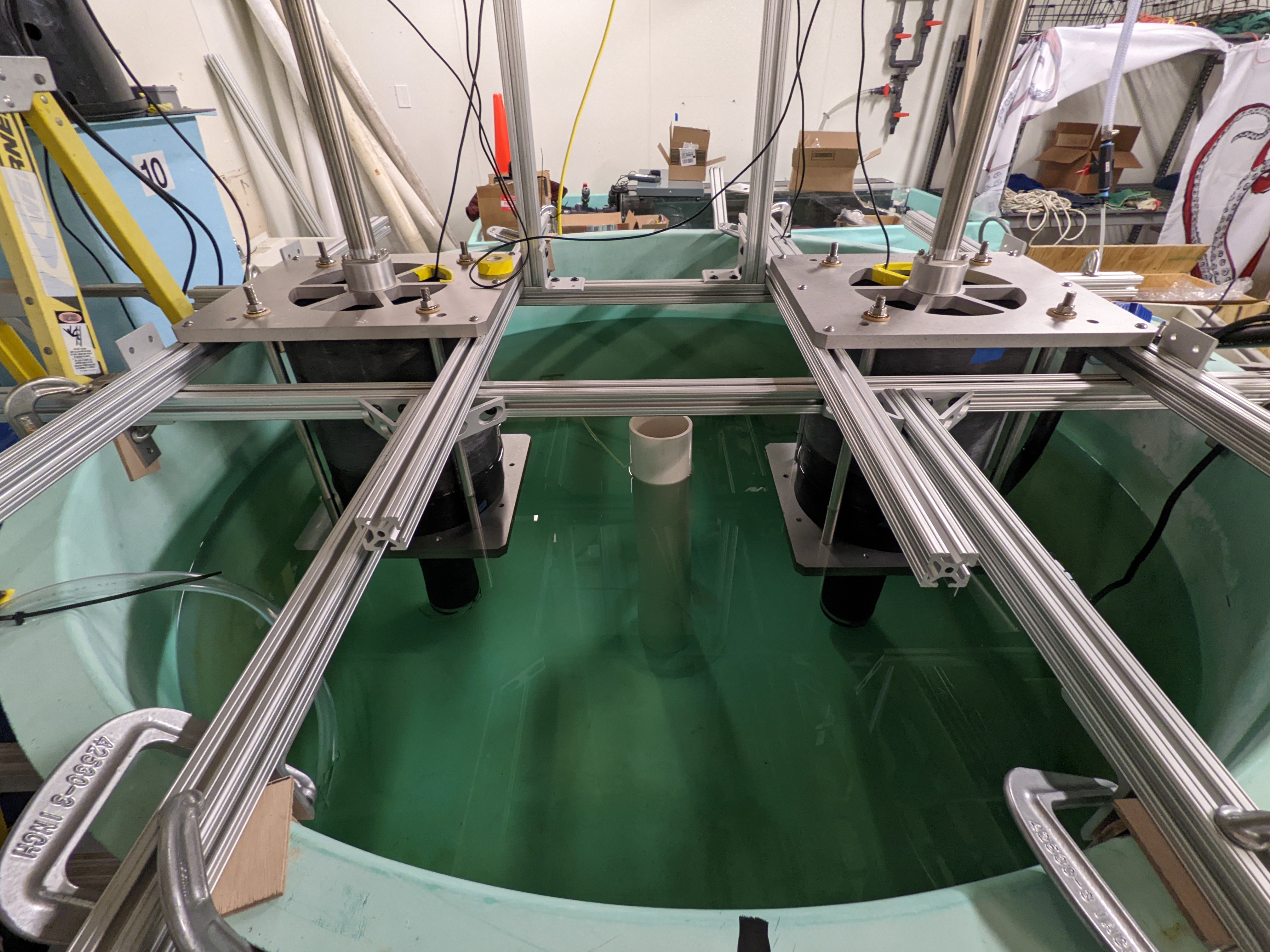 The TEAMER program pairs marine energy developers with experts at national laboratories, private research laboratories, and academic institutions to test new marine energy devices and prepare for commercialization. Pacific Northwest National Laboratory (PNNL) is part of the TEAMER program and frequently partners with industry developers looking to evaluate the performance of their new marine energy devices.
PNNL teamed up with Triton Systems, Inc. (Triton) to test their wave energy converter (WEC) and assess their new design intended to minimize biofouling—the natural accumulation of plants and animals on devices in the water. Biofouling prevention is key to safeguarding the longevity of devices deployed in aquatic environments. PNNL-Sequim's team of marine researchers and ocean engineers plus its laboratory facilities and access to natural seawater helped Triton evaluate their new WEC design for biofouling prevention.
"While we were scoping out the experimental design with Triton, our team recognized that additional measurements would be needed to help Triton fully evaluate the device performance and really answer their question—like measuring force to evaluate friction and power generation and monitoring water quality," explained Robert Cavagnaro, PNNL mechanical engineer and principle investigator of the project. "These measurements went beyond what's considered standard to assess biofouling."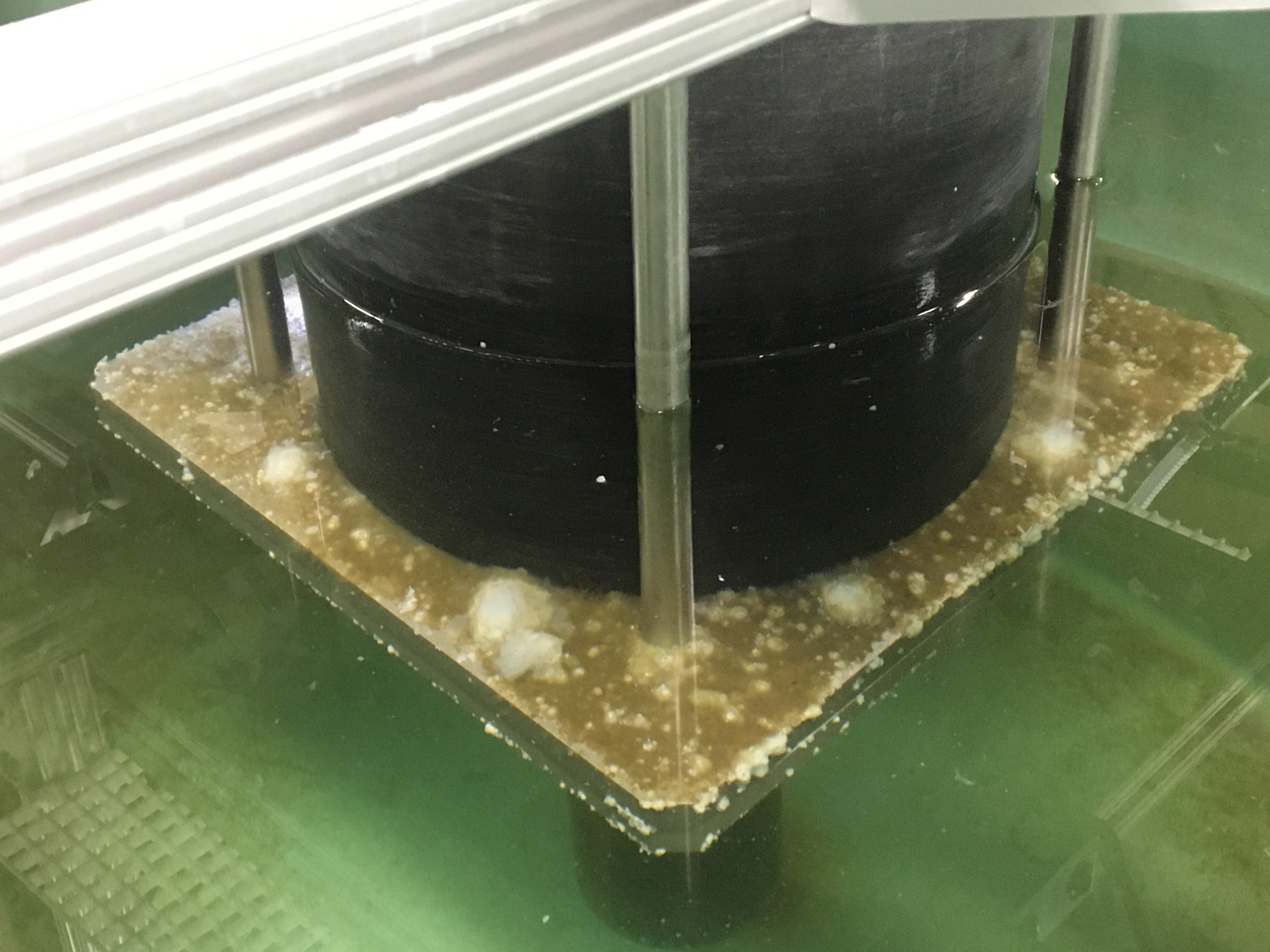 The testing took four months and revealed valuable information about the WEC's performance in real-world conditions, while PNNL's multi-disciplinary team and strong collaboration with Triton yielded more information than initially expected.
"We requested to work with PNNL specifically due to their expertise in marine renewable energy and the unique capabilities of their Sequim facility," said Tyler Robertson, mechanical project engineer at Triton Systems. "Their investigations have led to direct improvements in our WEC system. This saved us significant time and money, as it enabled us to make more technical progress instead of spending that time troubleshooting."
To read more about the informative surprises that arose during testing, check out the story featured on the WPTO website.