August 24, 2022
Spotlight
Boiler Rule Turns Up Savings in Buildings
PNNL helps establish new boiler efficiency standards
Huge energy and environmental benefits are expected to bubble up from new efficiency standards adopted for the large boilers that heat buildings nationwide.
Researchers at Pacific Northwest National Laboratory (PNNL) played key roles in establishing the standards, which are part of the Commercial Packaged Boiler (CPB) rule published by the Department of Energy's (DOE's) Office of Energy Efficiency and Renewable Energy. The rule requires that manufacturers build and sell standard-compliant boilers in the United States starting in early 2023.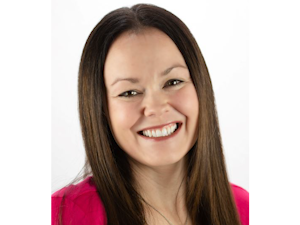 "It's estimated the 30-year cumulative impact of the standards not only will reduce energy consumption nationally by 27 trillion British thermal units (Btus), but save consumers nearly $2 billion and reduce carbon dioxide emissions by some 16 million metric tons," said Michelle Niemeyer, a PNNL economist. Niemeyer manages the Appliance and Commercial Equipment Standards program at PNNL.
As a rule...
A CPB is defined as a unit that is shipped complete, with heating equipment, mechanical draft equipment, and automatic controls, and is usually delivered in one or more sections. The boilers typically serve the heating needs of large commercial and residential buildings.
The new CPB standard expands the number of oil- and gas-fired boiler classifications from 10 to 12, and includes application of more stringent efficiency guidelines in eight of the categories, with a focus on minimum thermal and combustion efficiencies. Some boilers in the marketplace already meet the new standards.
While the rule is expected to deliver energy and environmental benefits to society, it also could generate some expenditures, such as equipment conversion costs for manufacturers.
PNNL's role in the rule
Federal requirements mandate that DOE examine CPB standards every six years and determine the need, if any, for revisions.
PNNL's role in the latest update traces back to October 2014, when PNNL assumed leadership in developing the CPB rule from Lawrence Berkeley National Laboratory, which led the preliminary analysis phase.
PNNL's subsequent two-year effort (it can take up to five years to complete a rule) focused on a wide range of studies and analyses. In addition to examining the proposed standards' impacts on factors such as energy use, life-cycle costs, the economy, and the environment, PNNL estimated the new products' impacts on energy utilities and considered how desired objectives might be achieved through non-regulatory means.
PNNL partnered with Guidehouse (previously known as Navigant Consulting) on elements of the rulemaking process. The rule and its hundreds of pages of supporting technical information went through editing and public comment processes and was published in early 2020, with an effective date of March 10, 2020. Subsequent litigation required DOE to revisit parts of the rule, but an appeals court recently determined the rule could go forward.
In addition to CPBs, the rule also included new standards for portable air conditioners, uninterruptable power supplies, and industrial air compressors.
DOE asserts that efficiency standards have served as "one of the nation's most effective policies to improve energy efficiency and to save consumers energy and money." DOE is required to periodically review standards and test procedures for more than 60 products, which represent significant portions of home, commercial building, and industrial energy use.
In addition to Niemeyer, the PNNL project team included Felipe Leon, David Winiarski, Abinesh Selvacanabady, Donna Hostick, Eric Poehlman, Scott Morris, Marye Hefty, Heather Culley, and Xiaoli Duan.
Published: August 24, 2022