Pump-and-Treat Performance Assessment
The pump-and-treat (P&T) remediation technology is comprised of three main aspects: groundwater extraction for hydraulic control and contaminant removal, aboveground treatment, and groundwater monitoring to assess performance. Existing guidance provides information on design, operation, and optimization of P&T systems.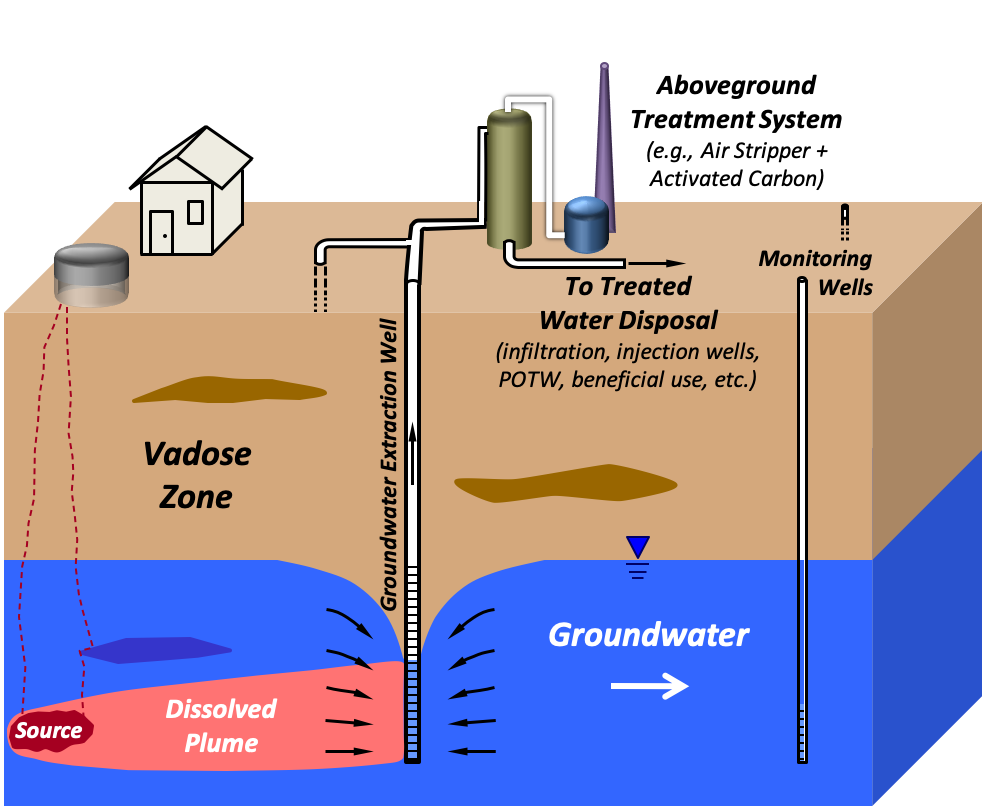 Performance assessment during P&T remedy implementation may be needed because of diminishing returns, the complex nature of the site and contamination, or other factors. PNNL, and the U.S. Army Corps of Engineers Environmental and Munitions Center of Expertise have collaborated (with review input from industry, U.S. Department of Energy, U.S. Environmental Protection Agency, and U.S. Navy representatives) to write a document describing a structured approach for assessing P&T performance to support a decision to optimize, transition away from, or close a P&T remedy. The approach includes revisiting the conceptual site model to consider the current nature of the source and plume and to describe the site in terms of specific decision elements.
These decision elements are applied in a decision logic framework to facilitate selection of the outcome that is best supported by the performance assessment. Case studies are used in the guidance to augment descriptions of decision elements and to illustrate each type of outcome identified in the performance assessment approach. The document also points to resources (tools and relevant guidance) to facilitate conducting the P&T assessment.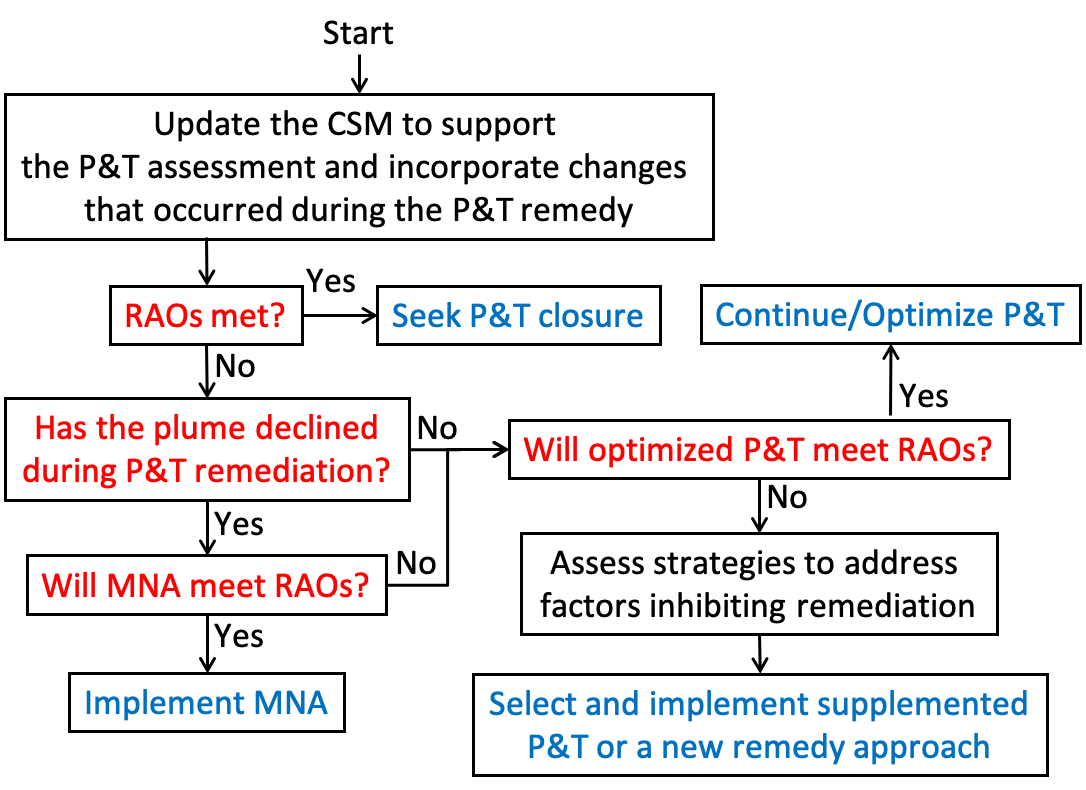 Decision elements for the P&T performance assessment include:
Contaminant concentrations and trends

Contaminant mass discharge from source areas or at selected plume locations

Attenuation capacity of the aquifer

Estimated future plume behavior and time to reach remedial action objectives for the site

P&T system design, operational, and cost information
Categories of decision outcomes for the P&T assessment include:
Initiate P&T remedy closure

Continue with existing or optimized P&T

Transition to monitored natural attenuation

Supplement P&T with other treatment technologies

Transition to a new remedy approach
SOCRATES software tools for Exit Strategy Support tie into this guidance to provide investigation and analysis of data to support the P&T performance assessment.
Related Documents