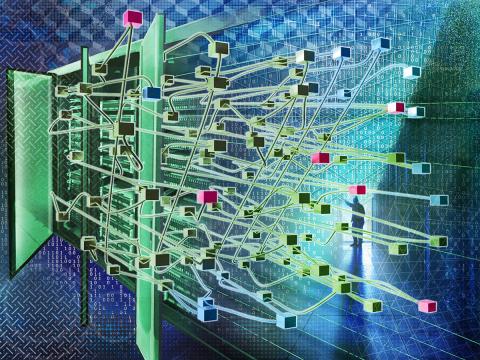 CENATE assesses early- and pre-release technologies to accelerate development of future U.S. Department of Energy computing capabilities and examines the technology landscape by targeting technologies at different maturity levels along a time horizon from very early novel concepts to pre- and early-release systems. In addition, CENATE spans the subsystem space to enable exploration of novel developments in security, processing, memory, networking, input/output, and storage technologies. Among its resources, CENATE's research capabilities include testbeds, instrumentation and evaluation, and predictive analysis. These capabilities are briefly described below.
Testbeds: Targeting novel technologies that are key building blocks of future high-performance computing system architectures, such as processors, accelerators, memory, storage, and/or software stacks
Instrumentation and Evaluation: Collecting different dimensions of performance, power, temperature, and/or resilience data to assess a system's overall capabilities and conduct workload characterization, including microbenchmarks, applications, and workflows
Predictive Analysis: Predictive tools and methods to evaluate discrete technologies with the expertise to assess the impact of their integration into complete system architectures
CENATE is at the forefront of exploring computing concepts related to high-performance computing, extreme heterogeneity, custom purpose-designed architectural concepts, and the digital continuum linking edge computing devices to scientific instrument and data center facilities. Working closely with a number of industrial technology developers, including Nvidia, Xilinx, SambaNova, Micron Technology, ARM Ltd., and AMD, CENATE is able to explore the potential impacts of emerging computing technologies. Through deep collaboration with computational scientists across scientific domains, CENATE is able to assess the ability of these new and novel technologies to help drive next-generation scientific discovery. CENATE's assessment and evaluation capabilities form a key component of the codesign process shaping future computing systems.