February 15, 2022
Feature
Who Says Scientists Can't Be Funny?
RedPen/BlackPen cartoonist explains how humor can build bridges in science
Why are chemists excellent at solving problems?
They have all the solutions!
Humor like this can spark public interest in the science but communicating about science in an entertaining way can be a challenge. Now, the comic artist behind RedPen/BlackPen, "one of the funniest S&T Twitter accounts" according to Forbes, is sharing his tips for communicating in an accessible way.
"I've always doodled, but I never considered myself to be an artist," said Pacific Northwest National Laboratory (PNNL) computational scientist Jason McDermott. "Then one day a colleague made a metaphor that struck me so well, I had to draw it out. Great metaphors make great comics. When I posted it online, I received such positive feedback, I wanted to create more."
And create more he has. Hundreds of his comics are posted to his Twitter account @RedPen/BlackPen, which has over 20,000 followers, demonstrating the power of humor to draw in an audience. His comics have been featured in both mainstream media and scientific journals, like Science and PLOS Computational Biology. 
What is the secret to his success?
"The best scientific comics transform a complicated idea into an approachable form," said McDermott. Ever since he began including comics on his posters, he noticed that more people would engage with him during his presentations.
His co-authored paper, "Ten Simple Rules to becoming a principal investigator"—which heavily features his comics—was ranked #59 of Altmetric's Top 100 articles in 2020, indicating that it is one of the most discussed articles from that year.
McDermott and his co-author, John Tregoning from the Imperial College London, say its popularity to its easy-to-understand format and visuals. They were also able to reach a broad audience using social media and made the article accessible to everyone by publishing in an open access journal.
Now, McDermott is teaming up with fellow science comedy expert Sara Yeo from the University of Utah to show how humor can help scientists explain their work in an accessible way. The session, "Are You JOKING???: Humor In Science Communication Practice And Research", is part of the upcoming American Association for the Advancement of Science (AAAS) annual meeting. The duo is also producing a podcast, called Planet SciComm, along with Patrick Videau from Southern Oregon University and Bayer Corporation that explores this topic and other science communication-related subjects.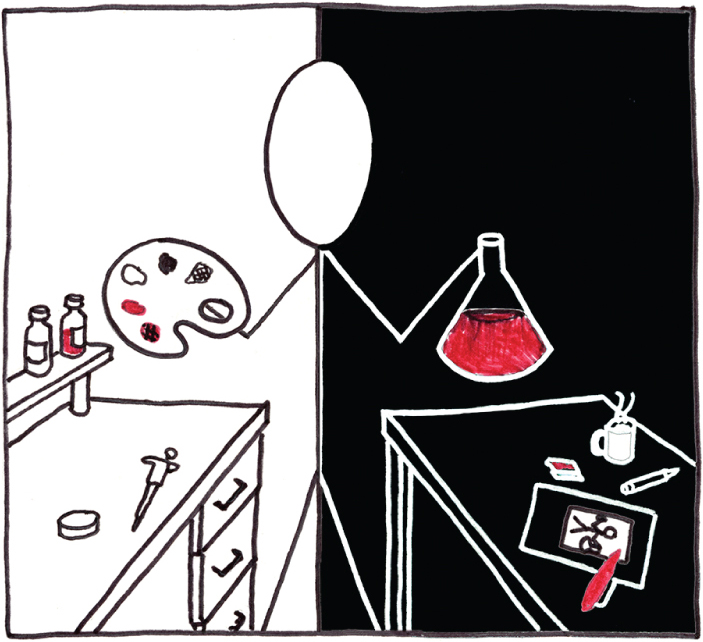 The science of science communication
While anecdotes like McDermott's hint at the effectiveness of humor in science communication, Sara Yeo provides empirical evidence. Through her research, she found that the inclusion of humor in science communication can both enhance the perceived credibility of the scientist delivering it and encourage people to engage with the topic.
"More people engage with presenters when they identify them as funny," said Yeo. This is true for both in-person interactions and online ones. Humorous social media posts on a scientific topic are liked, reposted, and interacted with more than non-humorous ones.
Yeo suggests that scientists consider including a joke or funny sketch, even if it is borrowed, when putting together a scientific talk or presentation. Breaking the ice with an audience can help make a personal connection.
 "Wordplay and puns are great ways to connect with your audience," said Yeo.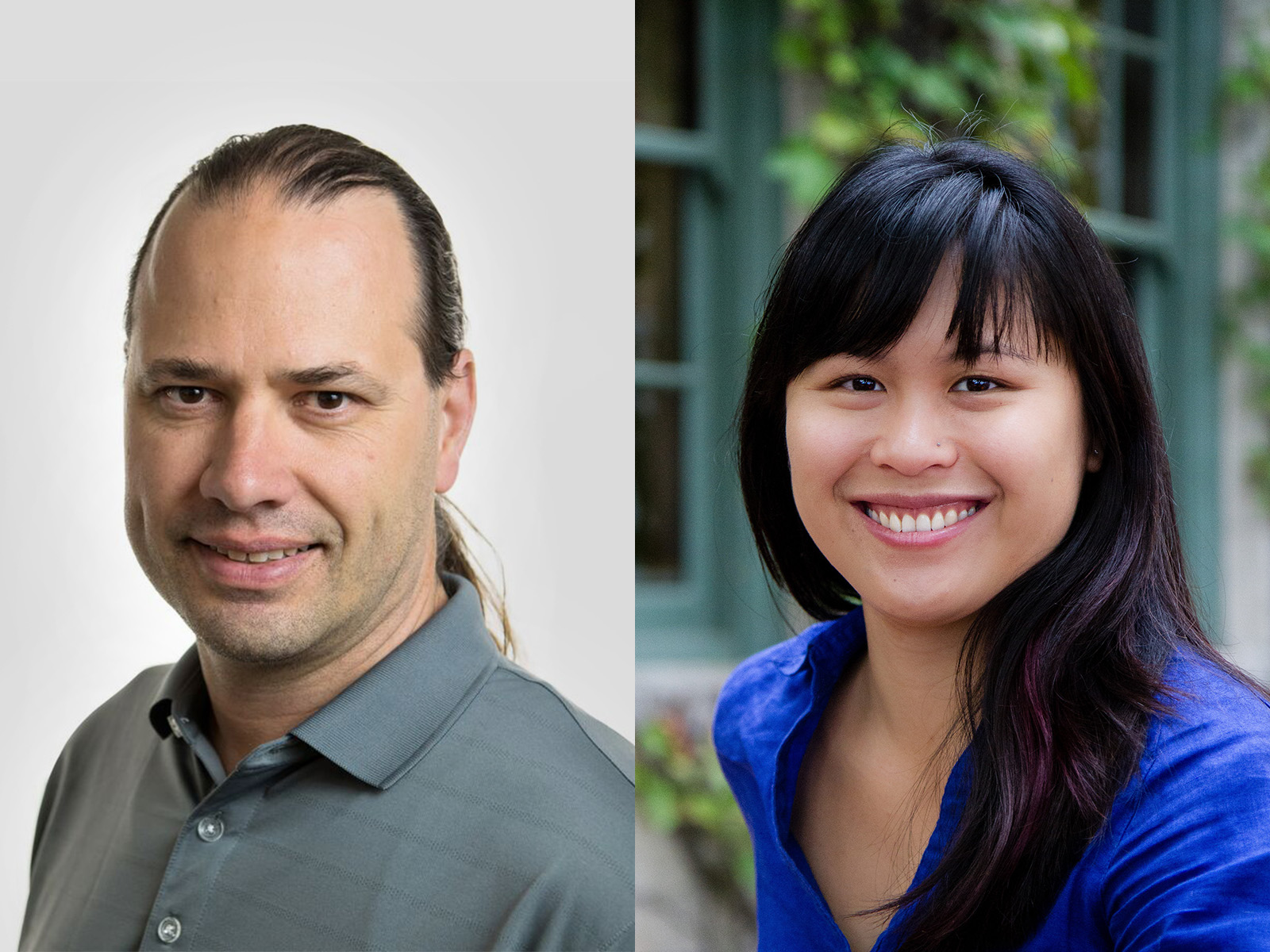 Sharing experiences through cartoons
Ask a few scientists what their least favorite part about their job is and you'll probably hear a lot of the same answers, no matter what their field of research is. McDermott's nearly 25 years of research experience means he has faced those pain points often.
"Drawing comics has become a form of therapy for me," said McDermott. Whenever he would encounter a particularly frustrating aspect of being a scientist he would doodle it and post it to his personal blog and Twitter.
McDermott's comics depict all aspects of science, including research culture and experimental results. His doodles of the everyday trials and tribulations of being a scientist, from the highs and lows of collaborative paper writing to adventures in grant writing, resonate across all scientific fields.
While McDermott never intends for his comics to be a springboard into a deeper dialogue on research culture, it does happen. Sometimes these comics lead to larger conversations amongst scientists online. Other times, he'll have someone requesting to use his comics in a presentation about a particular issue.
McDermott enjoys that his comics allowed him to reach a much larger audience than he would in his research. "As a scientist, my work may only interest a small group of people," said McDermott. "As a comic artist, I connect with researchers across all fields. Many of the topics I draw are universal in science."
McDermott believes that anyone can draw comics, regardless of perceived artistic ability. In this co-authored paper, "Ten simple rules for drawing scientific comics", he outlines his advice for novice comics to refine their craft.
The biggest takeaway?
"Have fun with it," said McDermott.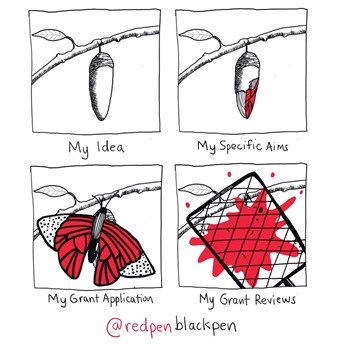 Connecting more people with science
McDermott and Yeo hope to help researchers in all fields connect with a larger audience through their podcast and AAAS session. They believe using a combination of humor and social media savvy can open doors and help more people realize that scientists can be funny too.
"Scientific humor on social media can be a strategic way to communicate science," said Yeo. "People are more willing to engage with content they find funny. It can open the door for a scientist to have a deeper conversation about their research."
McDermott does this with comics, but other forms of visual communication can be equally effective. He and Yeo will discuss this and other science communication topics in their upcoming podcast, debuting in early 2022.
Published: February 15, 2022
Research topics